LONDON- On August 6, 2023, due to the political turmoil in Niger, two British Airways (BA) Airbus A380s were involved in unusually extended "flights to nowhere," as highlighted by PYOK.
One of the A380s undertook a flight from Johannesburg (JNB) to Johannesburg (JNB), lasting approximately 10.5 hours. While another A380 completed a flight from London (LHR) to London (LHR), spanning around 8.5 hours. Let's delve into the specifics of each of these occurrences reported by OMAT.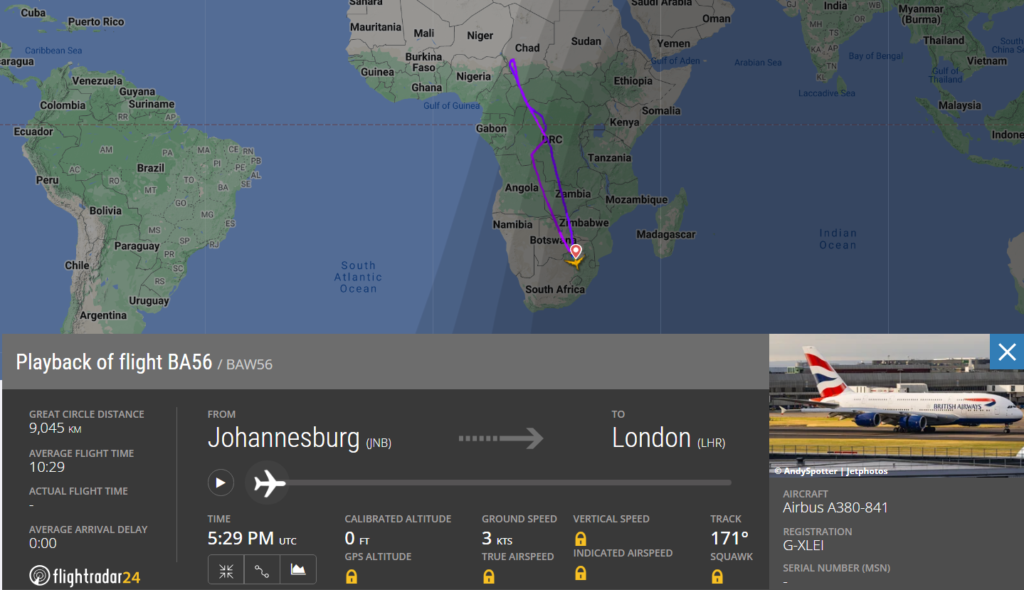 British Airways A380 Diverted to Johannesburg
On Sunday, British Airways flight BA56 was originally planned to travel from Johannesburg (JNB) to London (LHR). An Airbus A380 operated the flight with the registration code G-XLEI, which was eight years old at the time.
The scheduled departure time for the flight was 7:20 PM local time, and it took off at 7:44 PM as planned.
The aircraft followed a northern route for approximately five hours, flying over several countries. This includes South Africa, Botswana, Zimbabwe, Zambia, the Democratic Republic of Congo, the Central African Republic, and Chad. However, the airline encountered an issue during the flight.
Due to an ongoing coup in Niger, the military in control decided to close its airspace. Further, to prevent potential international intervention from restoring the former president to power.
One might think that the aircraft could simply divert its path to avoid Niger. However, doing so would pose additional challenges, as Libya is situated northeast of Niger and is also avoided by British Airways for safety reasons.
Given these circumstances, the decision was made to turn the aircraft back to Johannesburg. Consequently, after spending nearly five hours getting close to the border of Niger, the plane required another five hours to return to Johannesburg.
It eventually touched down at 6:27 AM, almost 11 hours after its initial departure time. Interestingly, this is roughly the same duration it usually takes to complete a direct flight from Johannesburg to London.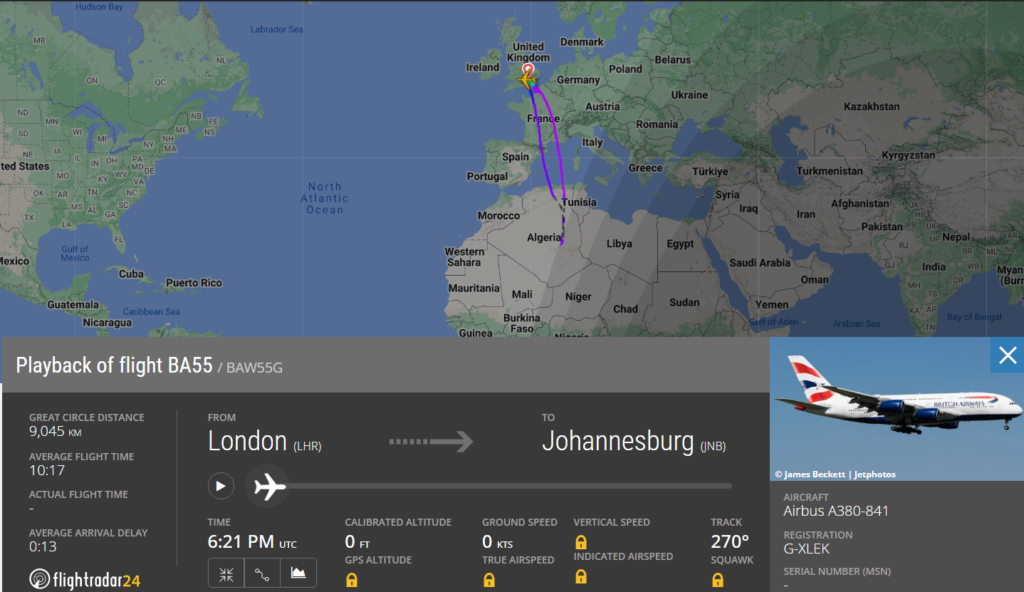 Another One Return Back to London
Although the Johannesburg to London route experienced the longest instance of a "flight to nowhere," it wasn't the sole occurrence.
Similarly, on August 6, British Airways flight BA55 was scheduled to fly from London (LHR) to Johannesburg (JNB). The aircraft used for the flight was Airbus A380 with the registration code G-XLEK, which was seven years old at the time.
Originally set to depart at 7:05 PM local time, the flight took off at 8:05 PM as scheduled. For a little over three hours, the aircraft followed a southern path, covering airspace over the UK, France, Spain, and Algeria.
However, as the airspace over Niger was closed due to ongoing events, British Airways made the decision to reverse course and head back to London.
Although the aircraft managed to return to the UK in approximately three hours, the situation was complicated by Heathrow Airport's curfew, which prevented an immediate landing.
As a result, the plane circled above the English Channel for nearly two hours. Eventually, it touched down at Heathrow at 4:41 AM, a bit over 8.5 hours after its initial departure.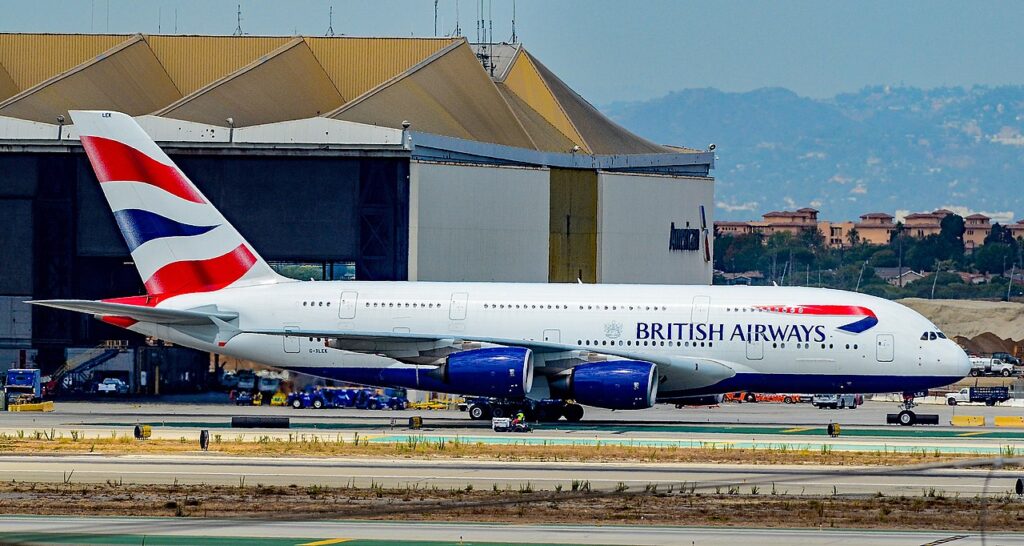 Key Takeaways
The closure of Niger's airspace has significantly affected airlines, particularly those utilizing this airspace for flights connecting Europe and Africa. This lesson was learned the challenging way by two British Airways A380s on the previous day.
One of the planes was compelled to return to Johannesburg after being airborne for more than 10 hours, while the other had to reverse course to London after flying for over eight hours.
Stay tuned with us. Further, follow us on social media for the latest updates.
Also Read: US Airlines, Including American, United, Delta, and Southwest, want you to Dress Properly – Aviation A2Z
Join us on Telegram Group for the Latest Aviation Updates. Subsequently, follow us on Google News.
---