LONDON- Flag carrier of the United Kingdom, British Airways (BA) flight from London Gatwick (LGW) to Orlando (MCO) is turning back towards LGW.
Boeing 777-200ER, registered as G-VIIP, operates the flight. Further, the aircraft is almost 25 years old and is part of the airline since its induction in 1999.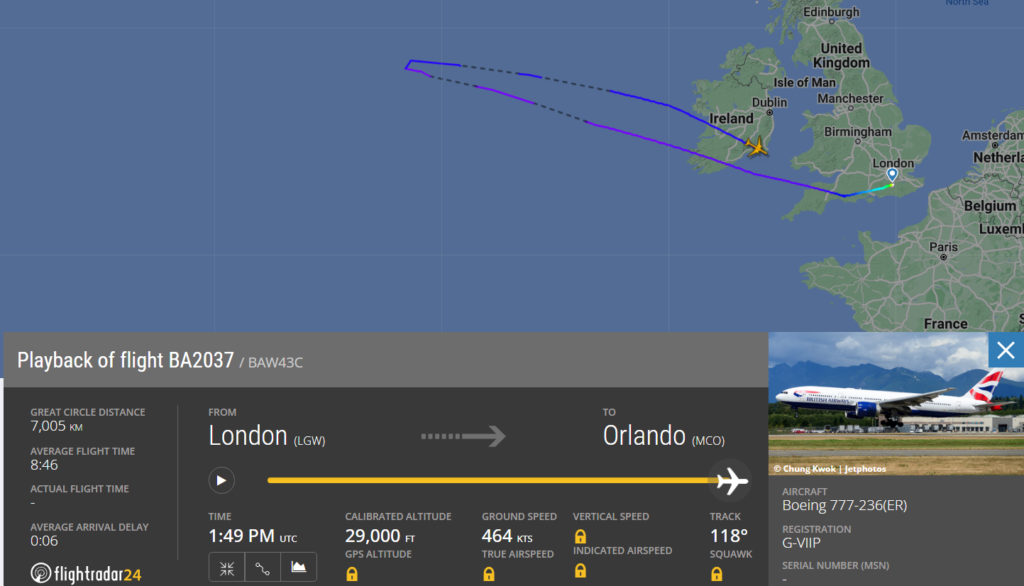 British Airways London to Orlando U-Turn
The reason for this diversion is not clearly known, but it could be from a medical emergency to technical snags. Now let us establish the flight timeline with the help of FlightRadar24 data.
British Airways flight BA2037 took off from London (LGW) at 10:10 AM UTC. After being airborne for more than two hours and on track toward Orlando (MCO), it decided to make a U-turn back toward LGW.
The flight is currently in the air and has possibly dumped the additional fuel required to reach MCO over the Atlantic Ocean. At the time of writing, the flight is over Ireland and is expected to reach LGW shortly.
Recently, on August 18, 2023, flight BA2037 was canceled by the airline. Subsequently, passengers faced a bunch of problems due to this cancellation.
This is not the first time that a British flight has made a U-Turn over the Atlantic.
This is the developing Story; keep checking back for the latest Updates.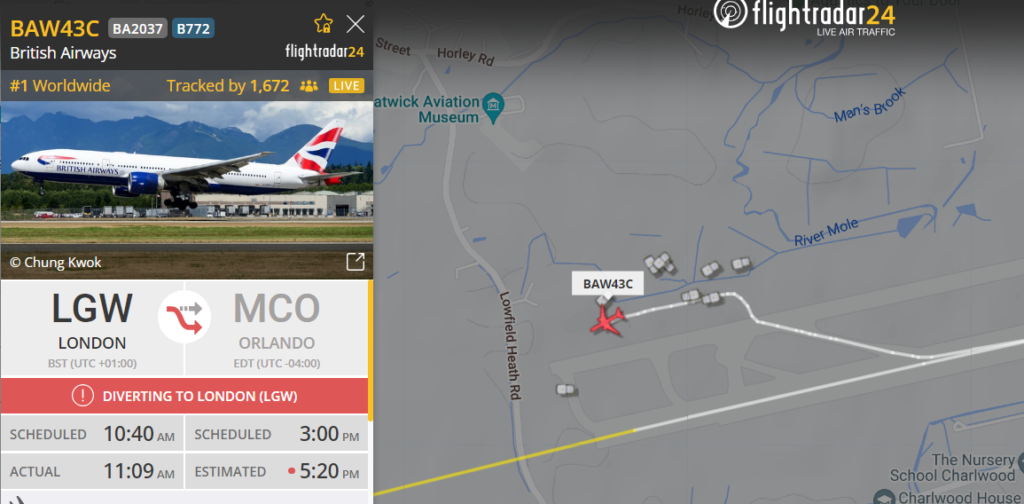 1st Update: The flight landed safely at London Gatwick Airport (LGW) around 2:36 PM UTC.
2nd Update: Half a dozen firefighting vehicles are following the aircraft, and it looks like there are some issues with the landing gear or hydraulic system. But once we have confirmation, we will update you.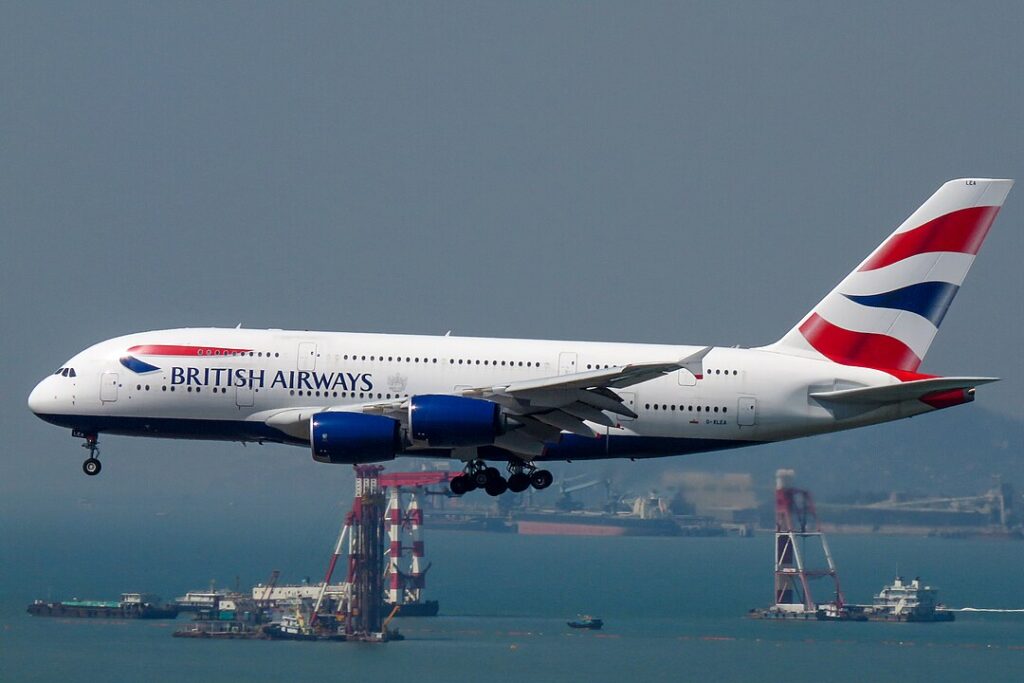 Similar Incident
On June 22, 2023, the British Airways (BA) London to Miami flight operated using Airbus A380 is seen circling randomly over the Atlantic Ocean.
The incident occurred due to a failure with its standby communication system.
The aircraft involved in this incident is British Airways Airbus A380, registered as G-XLEA. Further, it is a 10.6-year-old carrier; BA took delivery of it back in 2013.
Stay tuned with us. Further, follow us on social media for the latest updates.
Also Read: Indian Students Deported Back to Delhi from USA on Delta Flight – Aviation A2Z
Join us on Telegram Group for the Latest Aviation Updates. Subsequently, follow us on Google News.