ABU DHABI- UAE-based Etihad Airways (EY) is excited to unveil its upcoming addition to the United States route map, introducing service from Abu Dhabi (AUH) to Boston (BOS) with four weekly flights starting from March 31, 2024.
This strategic inclusion establishes a link between one of the nation's most lively and progressive cities and the continuously expanding Etihad network.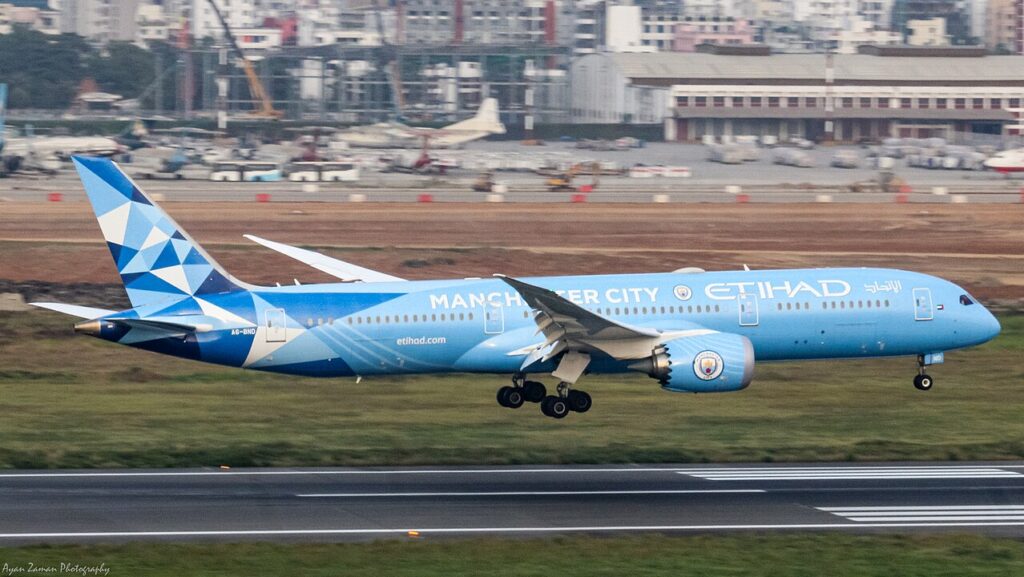 Etihad Abu Dhabi-Boston Flights
"We are thrilled to present the commencement of flights to Boston, which extends the reach of Abu Dhabi to travelers from the northeastern region of the United States and beyond," expressed Antonoaldo Neves, CEO of Etihad Airways.
"We are eagerly anticipating the opportunity to welcome guests to our exceptional hub and provide them access to our expanding worldwide network. With Boston being a culturally diverse and vibrant city, visitors from Abu Dhabi will undoubtedly enjoy immersing themselves in its cultural heritage and partaking in the renowned hospitality that Boston is known for."

Antonoaldo Neves, CEO of Etihad Airways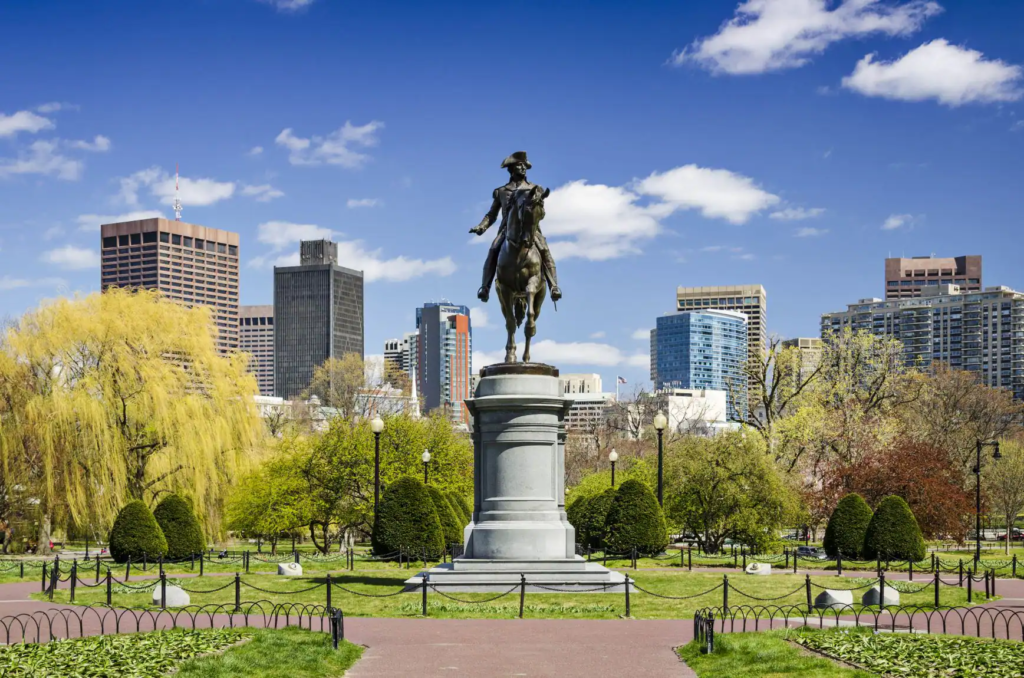 Expanding Network to North America
Etihad's upcoming launch of service to Boston will mark its fourth gateway in the United States, further enriching its existing offerings in Chicago, New York, and Washington, in addition to flights to Toronto in Canada.
This strategic expansion underlines Etihad's steadfast commitment to fostering improved connectivity between Abu Dhabi and the United States.
The inclusion of Boston into Etihad's network provides direct connectivity to this market and establishes convenient linkages to various cities across North America through its fruitful partnership with jetBlue.
By teaming up with jetBlue, travelers gain the advantage of seamless and effortless journeys, unlocking an array of travel opportunities spanning the entire continent.
For American travelers, the new route to Boston presents an alluring chance to explore Abu Dhabi's rich cultural heritage and partake in its celebrated hospitality.
From the iconic Sheikh Zayed Grand Mosque to the lavish Louvre Abu Dhabi, the city encapsulates a captivating fusion of modernity and tradition. Venture through the vibrant markets, indulge in the exquisite Emirati culinary delights, and fully immerse in the genuine warmth of Emirati hospitality.
Boston, with its historical depth and iconic landmarks, extends an invitation to visitors to step into a realm of significant historical relevance.
Given Boston's pivotal role as the birthplace of the American Revolution, one can tread the path of revolutionaries along the renowned Freedom Trail and witness the vibrant spirit of America's past come alive.
With the picturesque backdrop of Boston Harbor and the tranquil Boston Common, alongside its remarkably diverse neighborhoods such as the Italian North End, Chinatown, Cambridge, Beacon Hill, Back Bay, and Charlestown, the city offers a harmonious blend of natural splendor and urban vibrancy.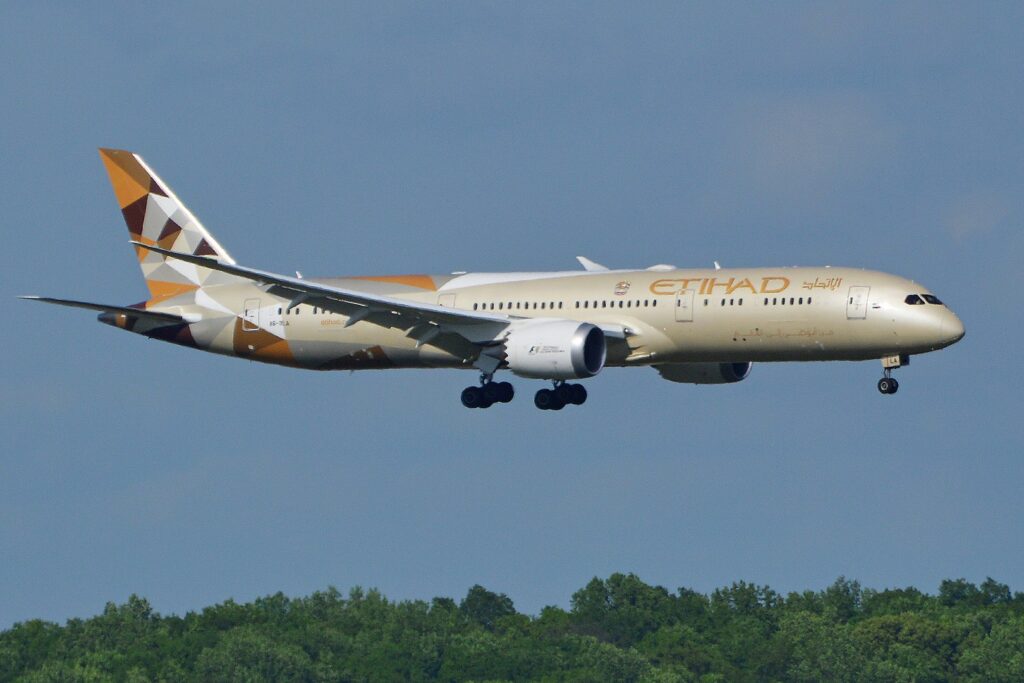 Boeing 787 to Serve the Route
Boston holds a special and cherished significance among many Emiratis, especially those who have pursued their studies there.
The city's esteemed universities and warm and inclusive environment have nurtured enduring friendships and facilitated transformative journeys, creating a profound attachment for both past and present Emirati students and their families.
Abu Dhabi's substantial investments in Boston's healthcare and education sectors have been instrumental in fostering strong bonds and collaborative efforts in areas such as research and hospital advancement.
Acknowledging Boston's global standing as a hub for healthcare and education, these initiatives have elevated the city's healthcare offerings and facilitated the exchange of knowledge and professional growth for both regions.
Through these strategic partnerships, Abu Dhabi's unwavering commitment to progress in healthcare and education has firmly established a meaningful and long-lasting rapport with Boston, fostering advancements and innovation in these crucial domains.
Etihad's new service to Boston will operate four times a week on Mondays, Wednesdays, Fridays, and Sundays, using its cutting-edge Boeing 787-9 Dreamliner.
This aircraft is equipped with Etihad's acclaimed Business Studios and Economy Smart seats, offering passengers a comfortable and delightful travel experience that aligns with the airline's commitment to excellence.
Stay tuned with us. Further, follow us on social media for the latest updates.
Also Read: Indian Students Deported Back to Delhi from USA on Delta Flight – Aviation A2Z
Join us on Telegram Group for the Latest Aviation Updates. Subsequently, follow us on Google News.