BANGKOK- Taiwan-based Starlux Airlines (JX) Airbus A321 experienced damage during a heavy landing at Bangkok airport on Thursday (July 27). Fortunately, all 178 passengers on Flight JX741 from Taoyuan International Airport to Suvarnabhumi International Airport remained unharmed.
Starlux promptly dispatched a repair crew and another A321 aircraft to Bangkok to address the damage. The replacement plane transported the passengers back to Taoyuan after 1 p.m. on Friday.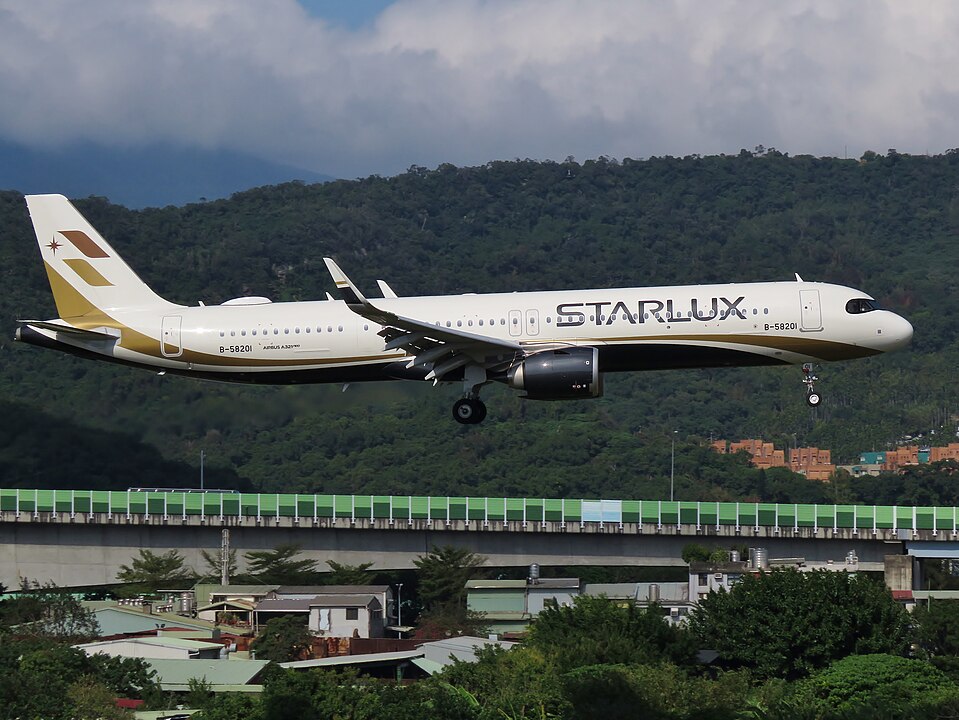 Starlux A321 Damage Due to Heavy Landing
In compliance with standard procedures, the airline initiated a thorough inspection and necessary repairs on the affected A321. Additionally, Starlux ensured that all relevant data was relayed to Airbus for confirmation.
The airline has undertaken an internal investigation to determine the cause of the incident. Possible factors being considered include weather conditions, mechanical issues, and potential human error.
Should a human error be identified, the company will take measures to enhance training protocols.
Nie Guowei, the public relations director of Starlux Airlines, confirmed the incident during an interview with the Central News Agency. The specific flight in question, JX741 (registration number B-58211), was suspected of a hard landing at Bangkok Airport.
In accordance with company regulations, the aircraft underwent detailed inspection and maintenance while the necessary data was submitted to Airbus for verification.
Another Aircraft Arranged
Nie Guowei informed that a team of maintenance personnel was dispatched to Bangkok Airport to attend to the aircraft. The ongoing maintenance process prioritizes passenger safety.
The 178 passengers who were on board during the hard landing were provided with suitable accommodations in a hotel on the previous night.
The company is diligently reviewing various records from the flight to ascertain the reason behind the hard landing. The investigation aims to identify whether the incident resulted from adverse weather conditions, mechanical issues, or human error.
Starlux Airlines commits to implementing reinforced training measures if there are any operational errors.
The Civil Aviation Administration of China promptly acknowledged Starlux Airlines' report of the suspected hard landing incident in accordance with aviation regulations.
The administration will conduct further inspections and provide a comprehensive inspection report to Starlux Airlines. The aircraft will be approved for resuming its flights upon confirmation of the data's accuracy.
Stay tuned with us. Further, follow us on social media for the latest updates.
Also Read: US Airlines, Including American, United, Delta, and Southwest, want you to Dress Properly – Aviation A2Z
Join us on Telegram Group for the Latest Aviation Updates. Subsequently, follow us on Google News.