UNITED KINGDOM- The UK Civil Aviation Authority has bought enforcement against Wizz Air (W9) [Wizz Air Holdings Plc] due to a surge in complaints about the airline's failure to compensate passengers as required.
The regulator has been in touch with Wizz Air for months following passenger grievances regarding canceled or delayed flights.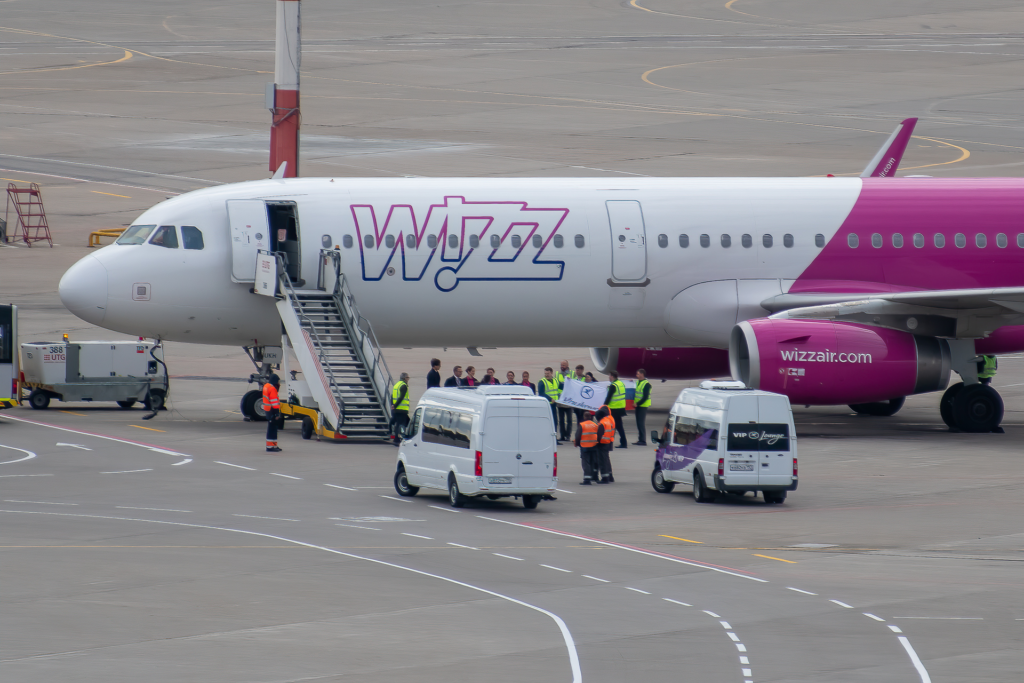 UK Regulator Enforcement against Wizz Air
Frustration arose as passengers felt their rights were not met, especially in terms of providing alternative flights when their original ones were canceled.
Consequently, Wizz Air faced numerous County Court Judgements (CCJs) over the past nine months.
To ensure consistent compliance, the UK Civil Aviation Authority now instructs Wizz Air to modify its policies and procedures concerning re-routing and passenger care.
The airline has agreed to make these changes and reevaluate previously rejected claims. Further ensuring rightful compensation to affected passengers.
The regulatory action will cover claims related to flights scheduled from or to a UK airport after 18th March 2022. No action is required from passengers for these claims to be reassessed.
Additionally, passengers whose flights occurred before 18th March 2022 can request the reopening of claims if the flight took place within the last six years.
Wizz Air will formalize its commitments with the regulator through undertakings, and the UK Civil Aviation Authority will closely monitor the airline's compliance with revised policies.
Subsequently, the airline will furnish information about its review of closed expense claims.
Clear Message to Airlines
Paul Smith, Joint-Interim Chief Executive at the UK Civil Aviation Authority, emphasized that this enforcement action sends a strong message to airlines. They must fulfill their obligations to passengers in cases of flight cancellations or delays.
If airlines fail to meet these obligations consistently, the regulator will not hesitate to intervene.
Smith further asserted that passengers have the right to expect swift and fair resolution of complaints and claims, in line with regulations.
The UK Civil Aviation Authority had previously communicated its dissatisfaction with Wizz Air's treatment of passengers, deeming it unacceptable.
Smith assured that they would continue monitoring the situation closely to ensure passengers receive their rightful compensation and that Wizz Air's policies have improved to provide a better passenger experience during unfortunate events.
In conclusion, the UK Civil Aviation Authority's enforcement action against Wizz Air serves as a clear reminder to airlines of their responsibilities towards passengers. Further reinforcing the importance of meeting their obligations promptly and fairly.
The regulator's vigilance aims to protect passenger rights and enhance customer experiences when faced with flight disruptions.
Stay tuned with us. Further, follow us on social media for the latest updates.
Also Read: US Airlines, Including American, United, Delta, and Southwest, want you to Dress Properly – Aviation A2Z
Join us on Telegram Group for the Latest Aviation Updates. Subsequently, follow us on Google News.