MUMBAI- Just Udo Aviation Private Limited, operating under the brand name FLY91 airline, has secured its first set of routes as part of the Government of India's Regional Connectivity Scheme (RCS) UDAN.
The recently awarded routes under UDAN 5.0 will enable FLY91 to establish connections from Tier 3 to Tier 2 cities.
This connections are between the Sindhudurg, Jalgaon, Nanded, and Agatti and prominent business and leisure destinations such as Bangalore, Goa, Hyderabad, and Pune.
Further, this development marks a significant milestone for FLY91 as it prepares to commence commercial operations later this year, pending regulatory approvals.
FLY91 UDAN Routes
Following four successful rounds of bidding, the Ministry of Civil Aviation (MoCA) concluded the 5th round of bidding for various UDAN routes at the 5th Helicopter and Small Aircraft Summit, 2023, held in Khajuraho, Madhya Pradesh.
The focus of this round was on category-2 (20-80 seats) and category-3 (>80 seats) sectors. Subsequently with the aim of easing restrictions on the distance between the origin and destination sectors.
Manoj Chacko, MD & CEO of FLY91, expressed his excitement. He stated, "We are truly delighted to embark on this journey and excited to have been allotted Jalgaon, Sindhudurg, Nanded, and Agatti as our initial regional airports for starting our RCS operations."
"This will enhance air connectivity to these cities for both business and leisure travelers. Further help in boosting tourism and commerce. Subsequently, the new flights will also open more business avenues between metro and non-metro cities,"says Mr. Chacko.
He further added, "We are committed and on track to launch our commercial operations, subject to regulatory approvals, later this year from our home base Goa. This is a milestone moment for the entire team at FLY91 and our stakeholders. We look forward to providing a delightful customer experience and building a connected Bharat."
Furthermore, Jyotiraditya Scindia Ji, the Minister of Civil Aviation & Steel, commended the launch of UDAN 5.0.
Scindia Ji stated, "UDAN has proved to be a lifeblood of many regions which are now well connected with places across the country. This new & stronger version of the scheme will raise the momentum. Subsequently, connecting new routes, and bring us closer to the target of operationalizing 1000 routes & 50 additional airports, heliports, and water aerodromes in the near future."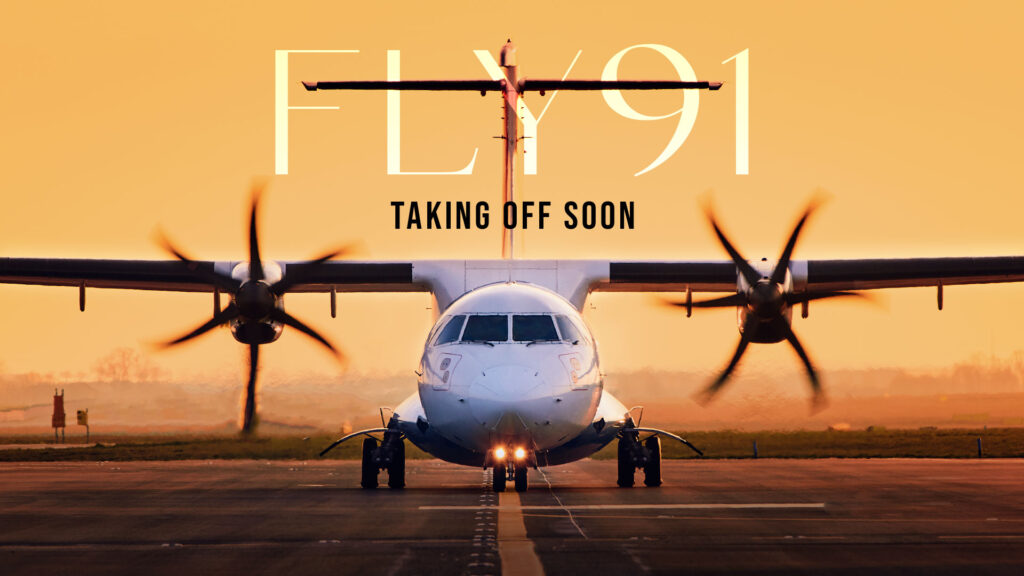 Enabling Air Travel for Every Indian
FLY91 (Just Udo Aviation Pvt. Ltd) has received a No Objection Certificate (NOC) from the Ministry of Civil Aviation to commence a scheduled commuter airline. It is currently in the process of obtaining an air operator permit.
Based in Goa, FLY91 is dedicated to improving air connectivity to India's tier 2 and tier 3 towns. The company's vision is to make air travel accessible to every Indian, with a particular focus on regional towns.
In line with this vision, FLY91 has carefully chosen an ATR 72-600 fleet. The aircraft is well-suited for efficient and sustainable operations from most regional airports in the country.
With a strong emphasis on customer service, FLY91 is committed to delivering reliable, comfortable, and affordable flights.
Embracing a digital-first approach, the airline ensures efficient booking and travel experiences for passengers. Subsequently, by making all touchpoints digitally accessible.
As the code "+91" unifies India through seamless communication, FLY91 aims to empower every Indian to connect with a larger community and pursue their dreams through air travel.
Stay tuned with us. Further, follow us on social media for the latest updates.
Also Read: US Airlines, Including American, United, Delta, and Southwest, want you to Dress Properly – Aviation A2Z
Join us on Telegram Group for the Latest Aviation Updates. Subsequently, follow us on Google News.