GREECE- Thousands of British tourists, estimated between 7,000 and 10,000, find themselves on the Greek island of Rhodes as wildfires continue to sweep across parts of the region; rescue operations are underway.
The situation has prompted urgent rescue efforts, and the first repatriation flights have already begun to bring back hundreds of British holidaymakers stranded on the island.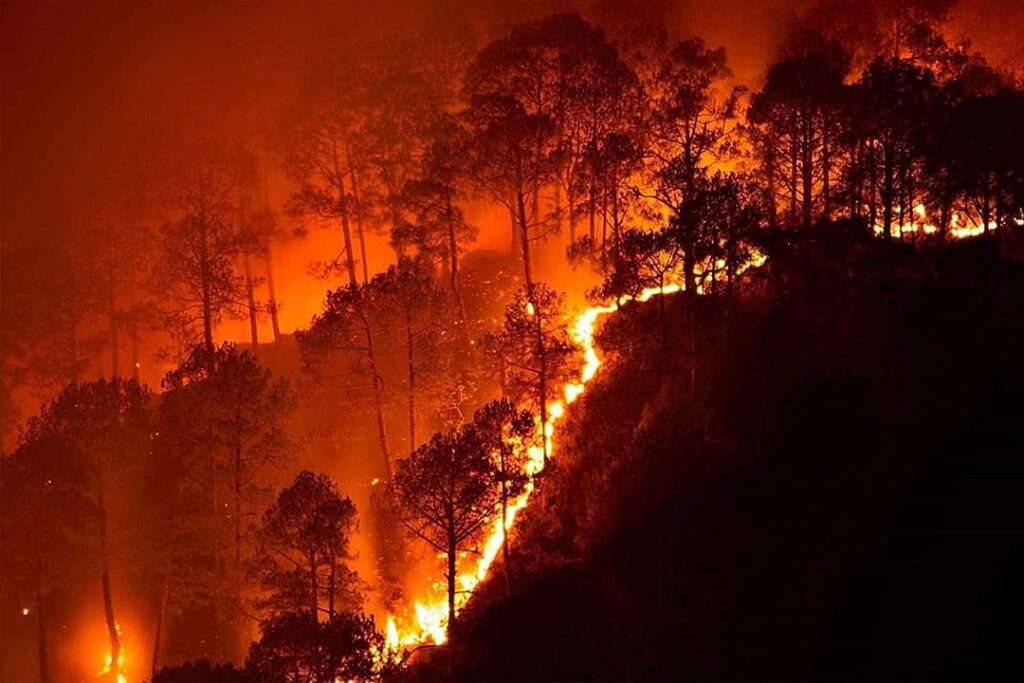 Rhodes Wildfire Rescue Efforts Underway
Sea evacuations have commenced from Corfu, with six coast guard vessels and nine private boats working tirelessly to transport approximately 59 individuals to safety from Nissaki Beach on the northwest coast.
Meanwhile, Sky News states that more repatriation flights are scheduled on Rhodes as the situation remains uncertain.
Foreign Office Minister Andrew Mitchell expressed uncertainty about the fire's progression, stating that it's "difficult to say" if the situation will improve or worsen.
The outcome depends on factors such as wind direction and intensity. However, the priority remains to ensure the safety and timely rescue of the affected individuals.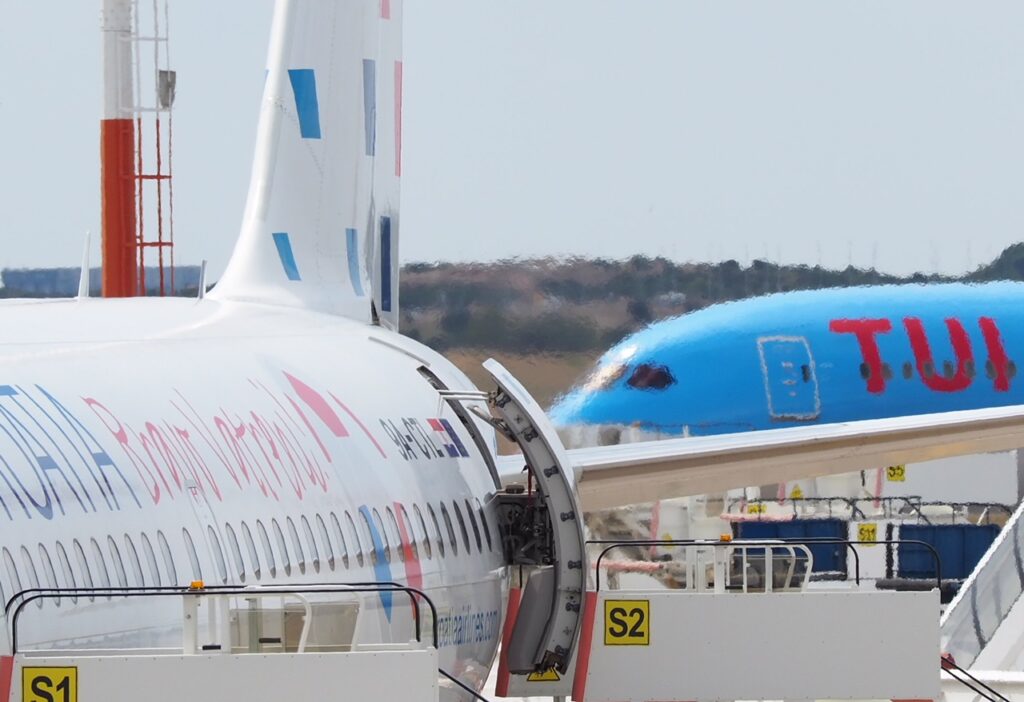 Tour Operators Face Criticism
British holidaymakers on Rhodes have voiced criticism against tour operators like Jet2 and Tui, accusing them of lacking proper guidance and support during the evacuation process.
Mitchell urged the operators to be as close as possible to the people they've organized holidays for and provide necessary assistance promptly.
Evia, east of Athens, has also witnessed wildfires, leading to evacuations. Greece's Emergency Communications Service issued evacuation orders for certain areas of Corfu, urging residents and tourists to leave the affected zones.
Amy Leyden, a British tourist rescued from Rhodes, shared her terrifying experience of fleeing the flames.
The evacuation was fraught with challenges, with thick smoke making it difficult to breathe as she ran for safety. She highlighted the chaos and struggles faced by tourists trying to board boats for evacuation.
Travel firm Tui reported that three dedicated flights have returned holidaymakers from Rhodes, and they are actively working to ensure the safe return of all tourists.
They have canceled outbound flights to Rhodes up to Tuesday and offered options for rescheduling or refunds for affected customers.
Foreign Secretary James Cleverly assured close contact with Greek authorities and deployed a Rapid Deployment Team, comprising Foreign Office and British Red Cross responders, to Rhodes to assist British nationals.
easyJet also stepped in to arrange additional repatriation flights to accommodate stranded passengers.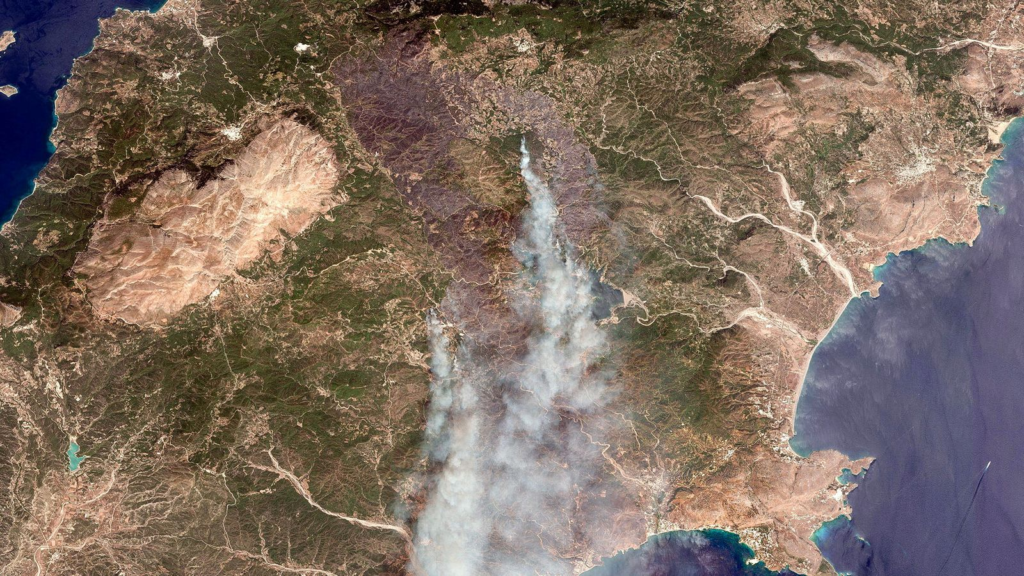 Island Struggles
While temperatures may slightly decrease, rain is not forecasted for the coming week. Further complicating the firefighting and rescue efforts.
The island's infrastructure and services have been stretched to the limit. There are reports of tourists forced to sleep on beaches, pool sun loungers, or the streets amidst the chaos.
Essential supplies like mattresses and bedclothes are being sought to aid those in temporary accommodation.
The UK government has set up a helpdesk to assist those who lost travel documents. Further, it has deployed a Rapid Deployment Team to Rhodes International Airport to support British nationals. Officials emphasize that the safety of the stranded tourists remains a top priority.
As the situation continues to evolve, authorities and tour operators are working diligently to ensure the safe return of all affected tourists.
The wildfires have posed significant challenges for the Greek islands. But, international support and cooperation are crucial during this time of crisis.
Stay tuned with us. Further, follow us on social media for the latest updates.
Also Read: US Airlines, Including American, United, Delta, and Southwest, want you to Dress Properly – Aviation A2Z
Join us on Telegram Group for the Latest Aviation Updates. Subsequently, follow us on Google News.