OHIO- Tata-owned Air India (AI) and CFM International have concluded their order for LEAP engines, designated to power the airline's 210 Airbus A320neo/A321neos and 190 Boeing 737 MAX family aircraft.
The initial announcement was made in February 2023, marking a significant milestone for the carrier's fleet expansion.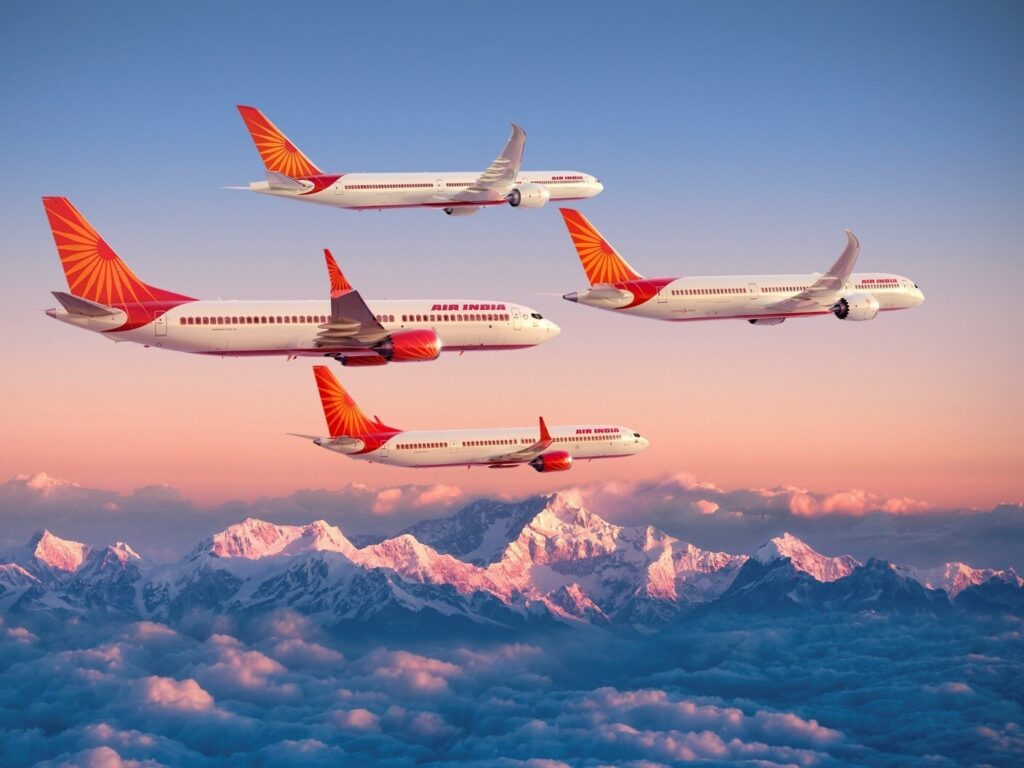 Air India Finalizes Deal for 800 CFM LEAP
Having been a CFM customer since 2002, Air India commenced operations with Airbus A320ceo aircraft equipped with CFM56-5B engines.
The airline furthered its collaboration with CFM in 2017, becoming the first operator in India to introduce LEAP-1A engines with their A320neo fleet. Presently, Air India boasts 27 LEAP-1A-powered A320neo family aircraft in its operational fleet.
"We are delighted to celebrate with CFM a major deal that will play a key role in our future development," expressed Campbell Wilson, CEO and Managing Director of Air India.
The strategic agreement includes a multi-year services contract encompassing the entire LEAP engine fleet, further reinforcing the airline's commitment to enhanced operational efficiency and environmental sustainability while providing optimal benefits to its customers.
"The renewed trust of Air India is a major milestone in CFM history," emphasized Gaël Méheust, president and CEO of CFM International.
This significant order not only reinforces CFM's presence in the Indian market but also underscores the company's dedication to supporting Air India's growth with unmatched reliability, efficiency, and customer service standards.
LEAP Engine Family: A Trailblazer in Aviation
The LEAP engine family has achieved remarkable milestones in commercial aviation, accumulating over 35 million engine flight hours and 15 million flight cycles.
Its impressive features, such as 15 to 20 percent better fuel efficiency, lower CO2 emissions, and significantly reduced noise compared to previous-generation engines, make it a preferred choice for airlines seeking to improve their environmental footprint and operational costs.
With the induction of the LEAP engine on a larger scale and the comprehensive services agreement, Air India aims to optimize its operations in alignment with environmental and economic goals.
The LEAP engine's track record reflects its capability to save over 25 million tons of CO2 emissions, a significant contribution towards a greener aviation industry since its service inception in 2016.
In conclusion, Air India's partnership with CFM International for LEAP engines marks a pivotal moment in both companies' history, fostering growth opportunities and sustainability prospects for the airline industry.
The amalgamation of cutting-edge technology and environmental consciousness propels Air India towards a brighter and more efficient future.
Stay tuned with us. Further, follow us on social media for the latest updates.
Also Read: Indian Students Deported Back to Delhi from USA on Delta Flight – Aviation A2Z
Join us on Telegram Group for the Latest Aviation Updates. Subsequently, follow us on Google News.