NEW YORK- JetBlue (B6) has officially announced the conclusion of its Northeast Alliance with American Airlines (AA), marking the end of popular benefits such as codesharing and reciprocal loyalty benefits.
The decision disappoints many customers who have enjoyed these features, with JetBlue expressing their belief that the U.S. Department of Justice's opposition to these benefits has missed the mark.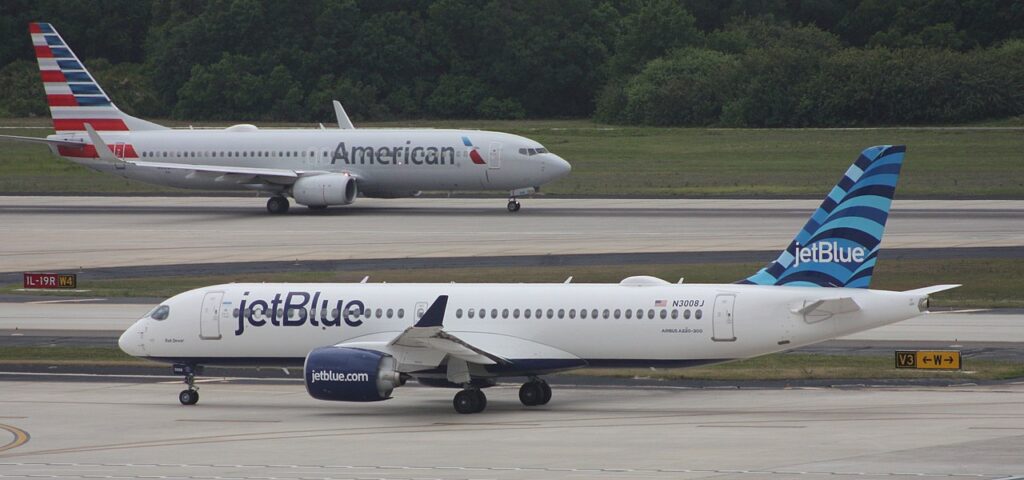 JetBlue Ends Alliance with American Airlines
Dave Fintzen, JetBlue's Vice President of the Northeast Alliance, stated, "We are disappointed to be ending popular benefits like codesharing and reciprocal loyalty benefits. We know customers will miss these features and believe the U.S. Department of Justice's position opposing them misses the mark."
While the termination of the Northeast Alliance necessitates the sunset of these benefits, JetBlue remains committed to minimizing disruption for existing travel plans.
Further maintaining its reputation for delivering exceptional value and award-winning products and services to its customers.
Fintzen affirmed, "Even as these benefits end, we are still committed to minimizing disruption to existing travel plans. Further continuing to deliver great value and our award-winning product and service to our customers."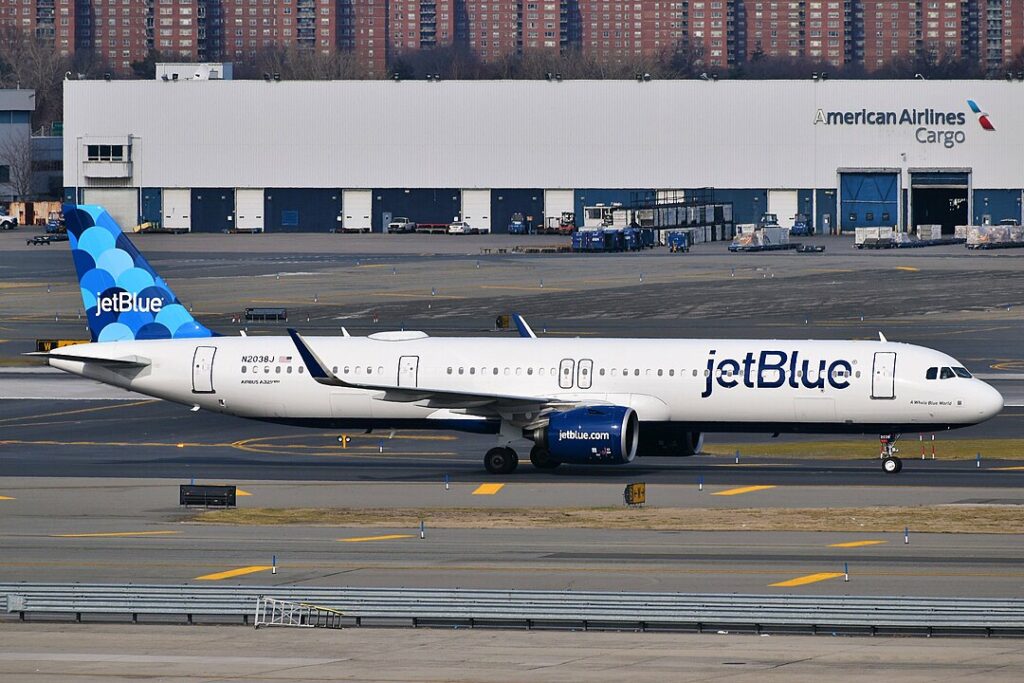 Implementation Steps for Customers
As part of the wind-down process, JetBlue and American have outlined the following implementation steps:
Codeshare Bookings: Starting from July 21, 2023, JetBlue customers will no longer be able to make new codeshare bookings on American Airlines, and vice versa.
Earn Points and Reciprocal Perks: For customers with already booked travel, it is necessary to add TrueBlue or AAdvantage numbers to the booking before July 21, 2023, in order to continue earning points, miles, and reciprocal perks.
TrueBlue Points Accumulation: Customers can still accrue TrueBlue points for all tickets purchased before July 21, 2023, as long as their TrueBlue number is added to the booking before the aforementioned date.
Key Takeaways
JetBlue and American are actively collaborating to ensure minimal disruption for customers who have already made travel arrangements.
Customers can maintain confidence in their upcoming travel plans as both airlines work diligently to address any possible impacts.
JetBlue will personally contact any affected customers to provide necessary re-accommodation or refunds if required.
Stay tuned with us. Further, follow us on social media for the latest updates.
Also Read: US Airlines, Including American, United, Delta, and Southwest, want you to Dress Properly – Aviation A2Z
Join us on Telegram Group for the Latest Aviation Updates. Subsequently, follow us on Google News.