SYDNEY- Australian flag carrier Qantas link (QF) flight from Sydney (SYD) to Canberra (CBR) returned back to SYD after experiencing smoke in the cockpit. Further, flight QF1501 is operated by Boeing 717.
Qantas operates dozens of daily flights between Sydney and Canberra with its regional subsidiary Qantas Link. The airline deploys Boeing 717 and De Havilland Canada Dash 8-400 aircraft on this route.
Qantas Link Cockpit Smoke in Sydney to Canberra Flight
According to FlightRadar24, the Qantas link flight QF1501 on Jun 27 took off from Sydney (SYD) at 8:16 PM UTC. Shortly after takeoff, the pilot noticed the smoke inside the cockpit; following this, they decided to turn back at SYD.
QF1501 landed safely back at SYD at 8:36 PM UTC, 20 minutes later. Further, it is a daily scheduled flight and takes less than an hour to connect SYD with CBR.
According to a Qantas spokeswoman, one of their Sydney to Canberra flights had to return to Sydney due to an unusual smell reported by the crew. As a standard procedure, fire services were called to attend the priority landing.
The passengers were unaffected by the smell and were accommodated on flights the following morning. Subsequently, the airline's engineers are currently checking the aircraft.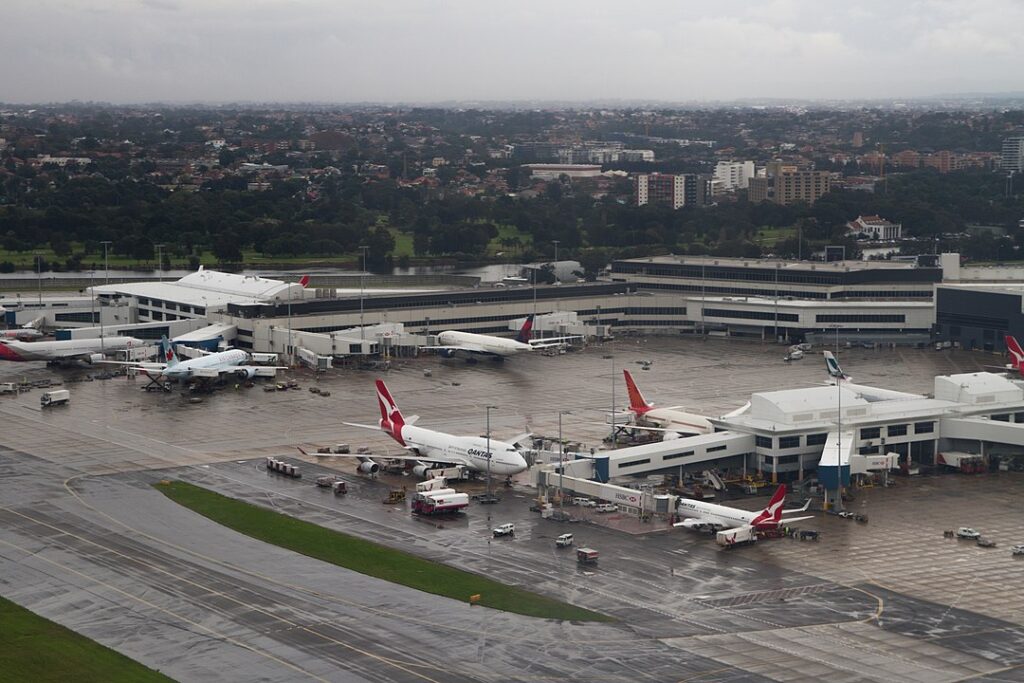 More than 100 flights Cancelled at Sydney Airport
Strong winds at Sydney Airport have resulted in the cancellation of over 100 flights, causing travel chaos for thousands of Australian passengers.
This comes shortly after a shortage of air traffic controllers caused by staff illness led to the closure of airspace south of Brisbane airport. Further causing widespread disruptions to flights along the east coast of Australia.
To manage the situation, the canceled flights from Sydney will be spread out throughout the day as the airport relies on its single east-west runway instead of its two north-south tarmacs.
The airport is currently experiencing strong westerly winds, with speeds reaching up to 70km/h, further adding to the challenges faced by the aviation industry.
According to a spokeswoman for Sydney Airport, Airservices Australia has informed them that the airport will operate with a single runway today due to strong winds.
Due to the situation, there are currently flight delays and cancellations. Airlines are making efforts to assist passengers and ensure they reach their destinations. If passengers have any inquiries about their flight status, it is recommended to contact their respective airlines for assistance.
Stay tuned with us. Further, follow us on social media for the latest updates.
Also Read: US Airlines, Including American, United, Delta, and Southwest, want you to Dress Properly – Aviation A2Z
Join us on Telegram Group for the Latest Aviation Updates. Subsequently, follow us on Google News.