MUMBAI- India's largest carrier, IndiGo (6E) Airlines Boeing 777, made its first commercial flight today (June 29, 2023) between Mumbai (BOM) and Istanbul (IST).
Further, the Indian carrier, which has recently completed the one trillion rupees market capitalization, is taking Boeing 777s on wet lease from Turkish Airlines (TK).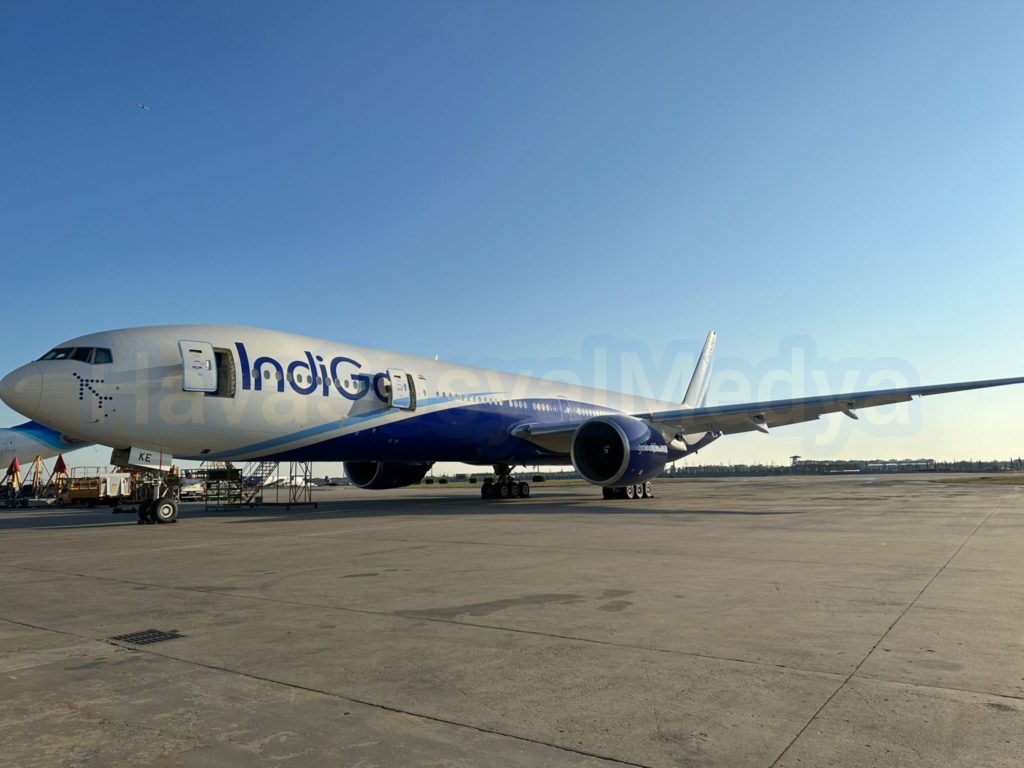 IndiGo Boeing 777 First Flight
According to the flight tracking website, IndiGo took Boeing 777, registered as TC-LKE, on 27 June 2023. Subsequently, two days later, the flight is prepared for its first commercial flight.
Today on June 29, IndiGo operated flight 6E17 between BOM and IST. The flight took off from Mumbai Int'l Airport (BOM) at around 7 am local time. After being airborne for almost six hours and ten minutes, the plane landed at Istanbul Int'l Airport (IST) at 10:37 am local time.
The aircraft has the configuration same as Azur Air (ZF). Further, it has 7 Business and 524 Economy seats. Currently, the aircraft belongs to Turkish Airlines, and it is providing that to 6E on a wet lease.
After being operated with Emirates for more than 13 years, the plane was redelivered to Azur Air (ZF) in May 2019. Further, the TK took delivery of the plane in Nov 2022, and it was in storage from Nov 2022 until its delivery to 6E.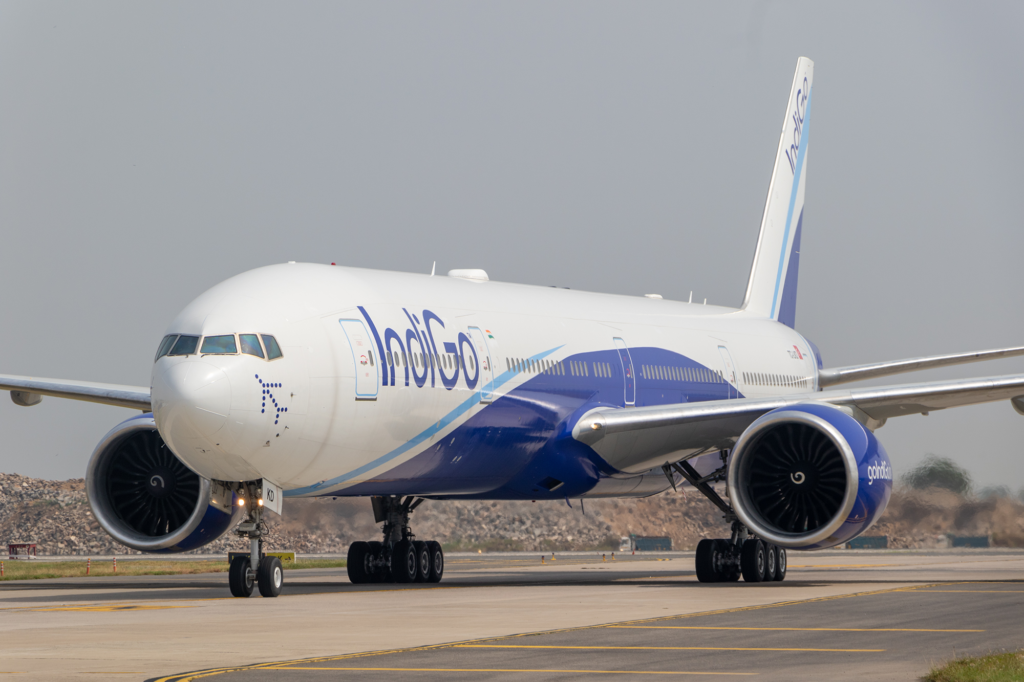 United States Flights
In an effort to enhance its global network, India's largest airline IndiGo (6E), has introduced new flight connections through Istanbul to the United States of America (USA).
Through its codeshare agreement with Turkish Airlines, passengers now have access to convenient routes connecting to destinations such as New York, Boston, Chicago, and Washington.
This initiative aims to provide seamless travel options and expanded connectivity for travelers flying with IndiGo.
Starting from June 15, 2023, the expansion has been implemented to provide enhanced travel options for passengers.
n a press release, Vinay Malhotra, Head of Global Sales at IndiGo, stated, "Our goal is to offer affordable fares and seamless travel experiences. Further allowing Indian travelers to explore and connect with these remarkable destinations. We are excited to create more opportunities for our customers."
Stay tuned with us. Further, follow us on social media for the latest updates.
Also Read: US Airlines, Including American, United, Delta, and Southwest, want you to Dress Properly – Aviation A2Z
Join us on Telegram Group for the Latest Aviation Updates. Subsequently, follow us on Google News.