MICHIGAN- Delta Air Lines (DL) pilots Barry Behnfeldt and Aaron Wilson, accompanied by in-flight technician Thomas Tweedy, have taken on a remarkable challenge to set a new Guinness World Record by flying through all 48 contiguous states in just 48 hours.
The audacious feat, once verified, will not only etch their names in aviation history but also highlight their dedication to promoting general aviation, inspiring the next generation of pilots, and supporting the Veterans Airlift Command.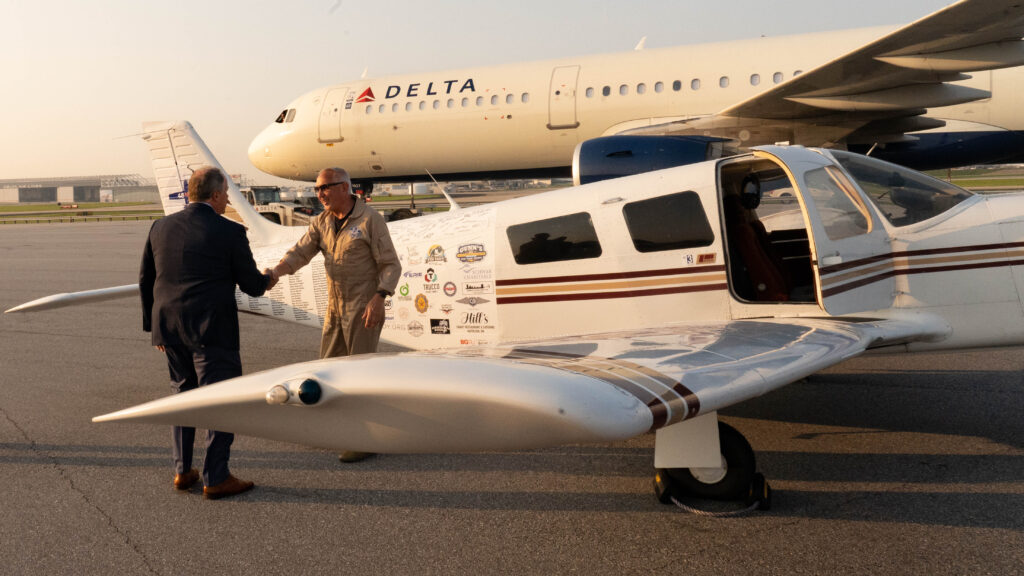 Delta Pilots Attempt Guinness World Record
Inspired by another Delta pilot's attempt in 2021, Capt. Barry Behnfeldt conceived the idea of flying through all 48 states, landing at a public airport in each one.
To make this ambitious endeavor a reality, Barry enlisted the help of Capt. Aaron Wilson a fellow Delta pilot and alumnus of the Bowling Green State University School of Aviation.
Aaron's experience flying a similar plane to the one Barry would use, a six-seat 1980 PA32R Piper Saratoga, made him an ideal co-pilot for the mission.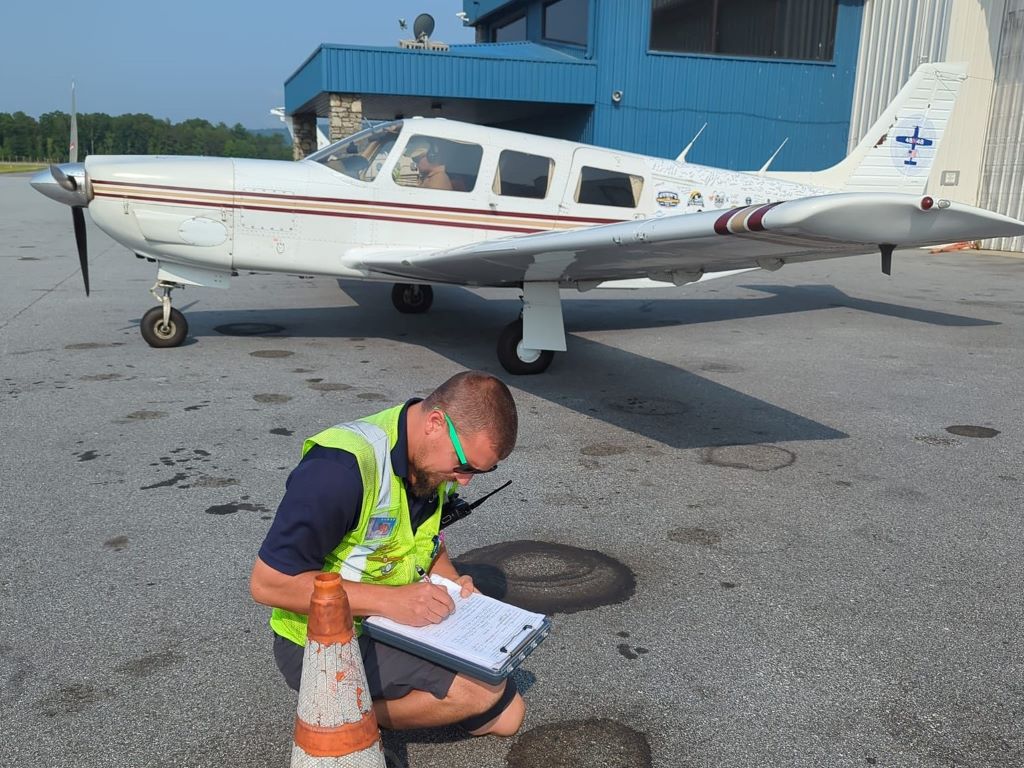 Prepping for the Mission
Planning the route became Barry's first crucial step. From Michigan to Maine, with 47 stops in between, meticulous route planning ensured maximum efficiency.
Additionally, ensuring the presence of witnesses at each landing airport proved challenging, especially during late-night stops. However, outpouring of support from communities and individuals eager to assist Barry's mission proved heartwarming.
Barry's three pillars—promoting general aviation, inspiring future pilots, and supporting the Veterans Airlift Command—garnered tremendous backing and added deeper meaning to the project within just seven months of its inception.
June 4, 22:29 – Start of Mission
Amidst cheers and farewell wishes from friends, family, and local fans, Barry, Aaron, and Thomas boarded their plane in Berrien Springs, Michigan, ready to embark on their extraordinary journey.
The resounding support from the local community left Barry humbled and astounded, as the Henry County Airport witnessed an unprecedented number of well-wishers.
Following a carefully crafted battle rhythm, the crew prepared for takeoff, fully aware that their success relied on a well-executed routine—landing, securing signatures, returning to the plane, and moving forward.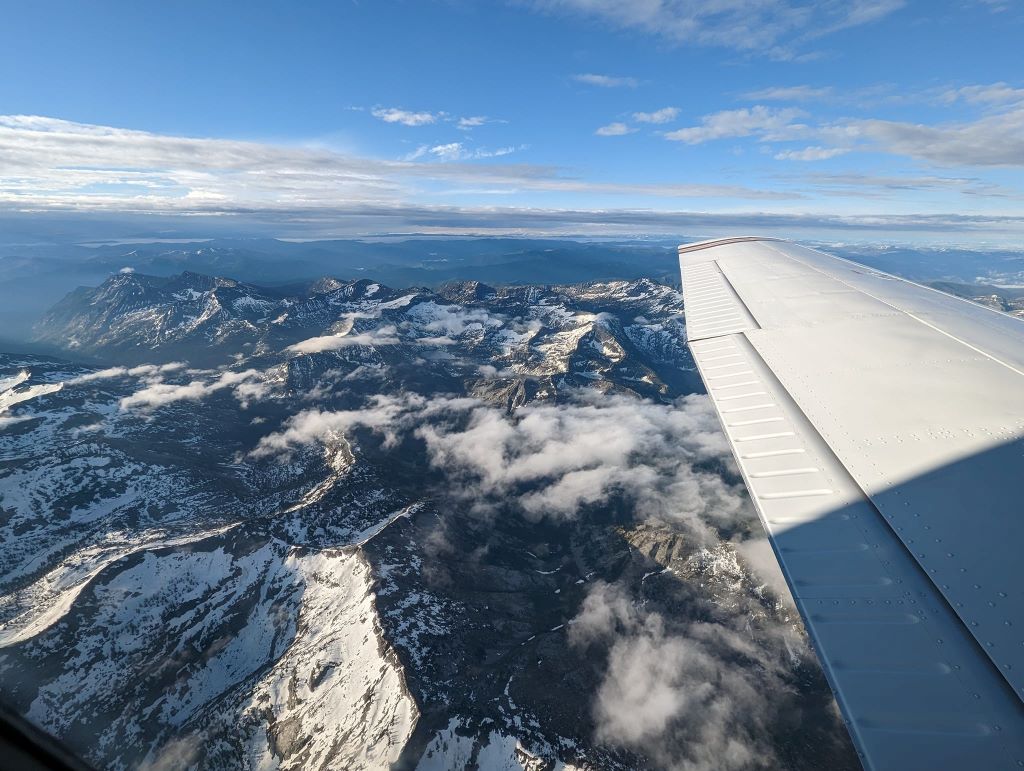 June 5, 18:53 – 20 Hours into the Mission
With Barry's precise planning and a dedicated team back at Henry County Airport constantly monitoring weather conditions and staffing at each destination, the mission began smoothly.
Wayne Municipal Airport in Nevada surprised the crew with an illuminated number 48, marking their progress and providing a boost of motivation along the way.
Throughout the night, the crew enjoyed the breathtaking view of pockets of light amid the darkness, showcasing the majesty of the Rocky Mountains.
The experience of witnessing the sunrise while flying close to the ground, such as in Montana, left Aaron in awe, offering a unique perspective seldom seen from higher altitudes.
June 6, 4:50 – 30 Hours into the Mission
Beyond the pursuit of the Guinness World Record, Barry aimed to inspire the next generation of pilots. Serendipitously, during a stop in Coffeyville, Kansas, a group, including several children, awaited their arrival.
Barry and the crew made an impromptu decision to pause their journey, engaging with the group and fueling their passion for aviation.
Growing up with aviation deeply rooted in his heart, Barry's mission extended beyond personal ambitions. Sharing his passion with others and igniting the spark of potential future aviators brought him immense joy and fulfillment.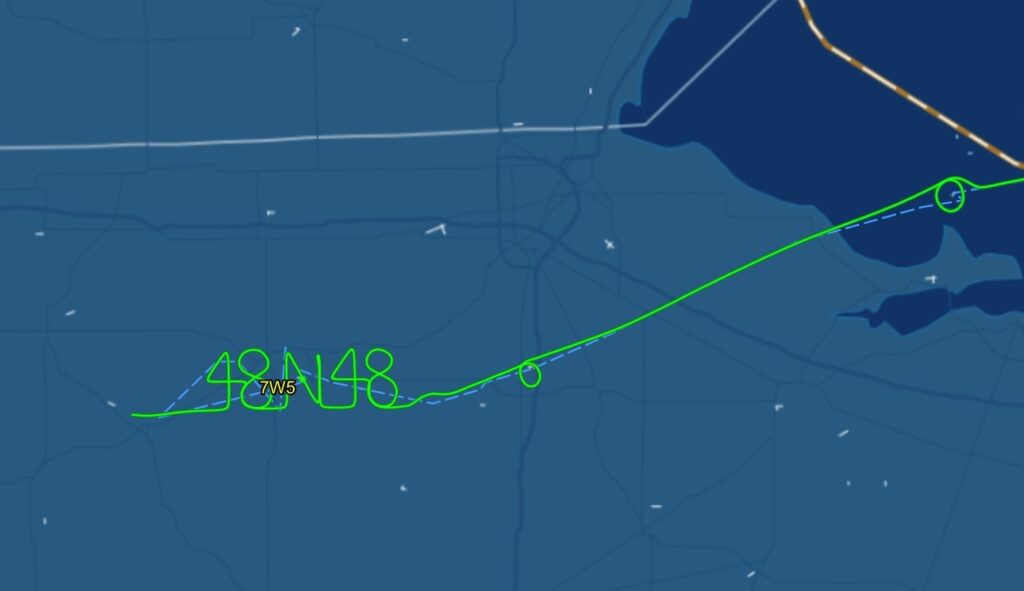 June 6, 18:42 – 44 Hours into the Mission
Approaching the final stretch, the crew soared along the east coast, landing at Hartsfield-Jackson Atlanta International Airport, a familiar Delta destination.
Waiting for them under an A321 wing was Delta Chief of Operations John Laughter and other Delta personnel, offering warm wishes and a sense of homecoming.
A heartwarming surprise awaited Barry as well. Walt Fricke, founder, and president of the Veterans Airlift Command, informed him that combat-wounded veteran Adam Kisielewski desired to meet the crew in Maryland and share a meal.
Barry expressed gratitude for Adam's generosity and admired his resilience and service to the nation.
Mission Complete – Total Time: 44:07
With their ultimate goal in sight, Barry, Aaron, and Thomas triumphantly touched down at Portland International Jetport, completing their daring mission. The crew's return to Henry County Airport was met with great fanfare, celebrating their incredible achievement. The crew playfully spelled out "48N48" in the sky with their plane to add a touch of whimsy to their journey home.
While the official confirmation of their Guinness World Record may take a few months, Barry is certain that their success extends far beyond a mere title.
Initially driven by the record-breaking endeavor, the mission transformed into a platform to inspire future aviators, support the Veterans Airlift Command, and deepen their connection with communities nationwide.
Stay tuned with us. Further, follow us on social media for the latest updates.
Also Read: Indian Students Deported Back to Delhi from USA on Delta Flight – Aviation A2Z
Join us on Telegram Group for the Latest Aviation Updates. Subsequently, follow us on Google News.