LAS VEGAS- World's largest low-cost carrier, Southwest (WN) Airlines, flight using Boeing 737 from Las Vegas (LAS) to Chicago (MDW) experienced a tire burst upon takeoff from LAS.
Flight WN1209 is a more than three hours nonstop flight between LAS and MDW. Further, WN deploys its small Boeing 737-700 aircraft to serve its passengers on this route.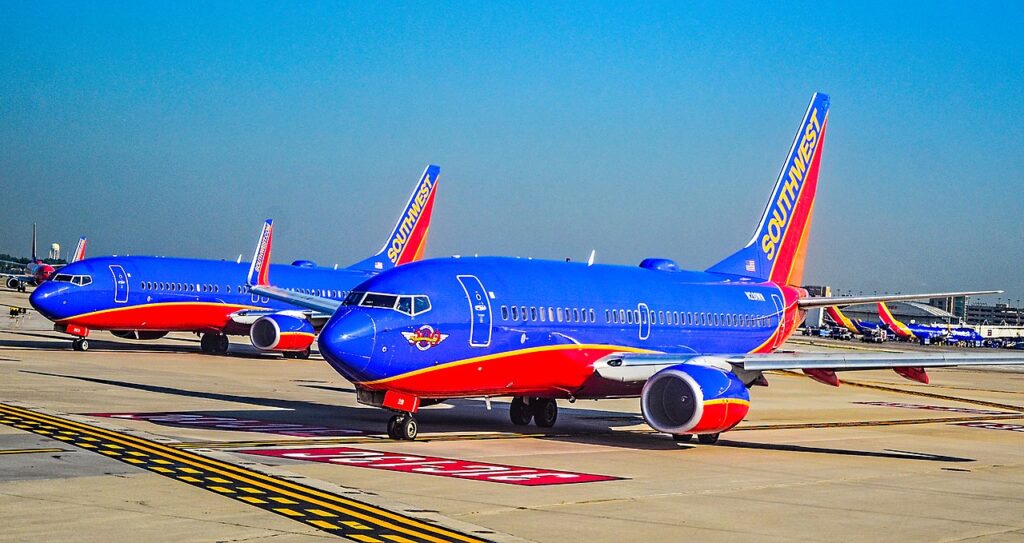 Southwest Boeing 737 Experienced Tire Burst at Las Vegas
Now let us establish the timeline with the help of Flight Radar 24 (FR24), the flight tracking site. According to FR24, Southwest flight WN1209 took off from Harry Reid International Airport (LAS) in Las Vegas at 2:51 PM UTC.
After being airborne for almost 40 minutes, the flight crew noticed that they had something fishy. At 3:32 PM UTC, they contacted ATC and decided to turn back and make an emergency landing.
But they were carrying additional fuel, which must be burned before landing at LAS. Subsequently, they did some circling nearby the airport.
After burning sufficient fuel for more than one hour, the flight made a safe landing at LAS at around 5:20 PM UTC. Flight WN1209 remained airborne for almost two hours and 30 minutes.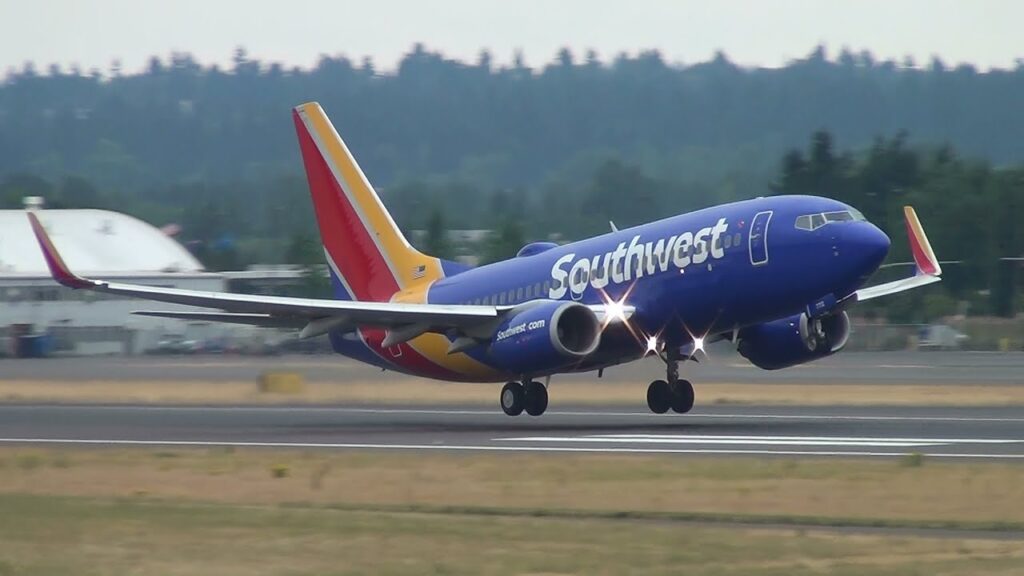 Ground Report
According to local media, the Southwest flight WN1209 was carrying 148 passengers and crew members.
Further, the flight experienced Tire burst, and it must have been reported by the ground crew and notified to the pilot by the ATC. However, this is just speculation, and it could be a pilot who noticed some signs and notified the ATC.
We will wait for more details and will share them with you.
However, the Southwest Spokesperson confirmed the report. "In order to conduct a review, the original aircraft will be taken out of service, while another aircraft will continue the flight to Chicago," explained an email by Dan Landson, spokesperson for Southwest Airlines.
"Our teams are diligently assisting our customers to ensure they reach their destinations with minimal delay," Landson told Review Journal.
Similar Incident
Boeing 737 tires flown by Nigeria's Max Air exploded while landing at Abuja Airport. Authorities has to temporarily close the airport due to the event so that workers could take the plane off the runway.
A tiny fire started right next to the gear well after the plane came to a stop. On social media, a passenger's video of the flight, which was being attended to by the airport's fire department, was shared.
According to the Aviation Herald, the 737-400 bearing the registration 5N-MBD reportedly burst one tire as the aircraft took off from Yola. Both of the left main gears were reported to have snapped when the aircraft touched down in Abuja.
Stay tuned with us. Further, follow us on social media for the latest updates.
Also Read: US Airlines, Including American, United, Delta, and Southwest, want you to Dress Properly – Aviation A2Z
Join us on Telegram Group for the Latest Aviation Updates. Subsequently, follow us on Google News.