PARIS- European Planemaker Airbus has made a groundbreaking announcement, revealing a monumental agreement with Indian low-cost carrier IndiGo (6E) for the purchase of 500 A320neo family aircraft.
This deal stands as the largest single transaction ever recorded in the aviation industry.
Commencing in 2030 and extending until 2035, the delivery of these A320neo aircraft will span over several years. This implies that Airbus's production in the early part of the next decade will see a remarkable milestone of supplying 100 airplanes annually to a single customer.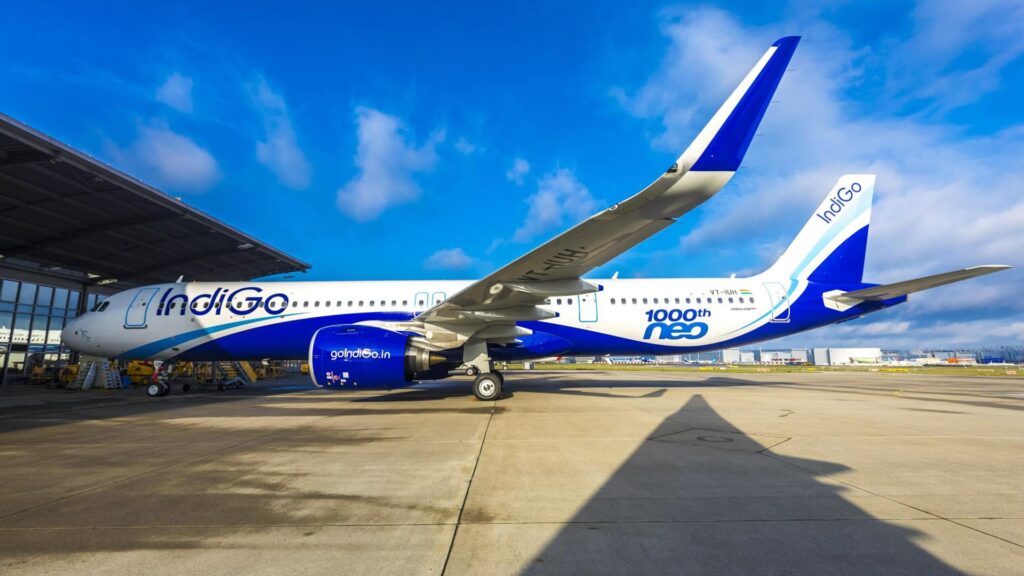 Airbus IndiGo Completes 500 A320neo Deal
IndiGo, the leading airline in India based on market share, has made a significant move by placing an extensive order for 500 A320 Family aircraft, marking the largest single purchase agreement ever witnessed in the commercial aviation industry.
With this latest deal, the total number of Airbus aircraft ordered by IndiGo now reaches an impressive 1,330, solidifying its position as the world's largest customer for the A320 Family.
This momentous purchase agreement was signed by prominent individuals at the Paris Air Show 2023, including Rahul Bhatia, Promoter & Managing Director of IndiGo.
Further by Dr. Venkataramani Sumantran, Chairman and Non-Executive Independent Director of IndiGo; Pieter Elbers, CEO of IndiGo; Guillaume Faury, Airbus CEO; and Christian Scherer, Airbus Chief Commercial Officer and Head of International.
Executive Insights
Expressing his thoughts on the matter, Pieter Elbers, CEO of IndiGo, emphasized the significance of the order.
He stated, "It is difficult to overstate the significance of IndiGo's new historic order for 500 Airbus A320 Family aircraft."
"An order book now of almost 1000 aircraft well into the next decade enables IndiGo to fulfill its mission. To continue to boost economic growth, social cohesion, and mobility in India," added Elbers
Christian Scherer, Chief Commercial Officer and Head of International at Airbus, also expressed his enthusiasm.
He remarked, "This landmark order marks a new chapter in Airbus and IndiGo's relationship that is democratizing affordable air travel for millions of people in the world's fastest-growing aviation market."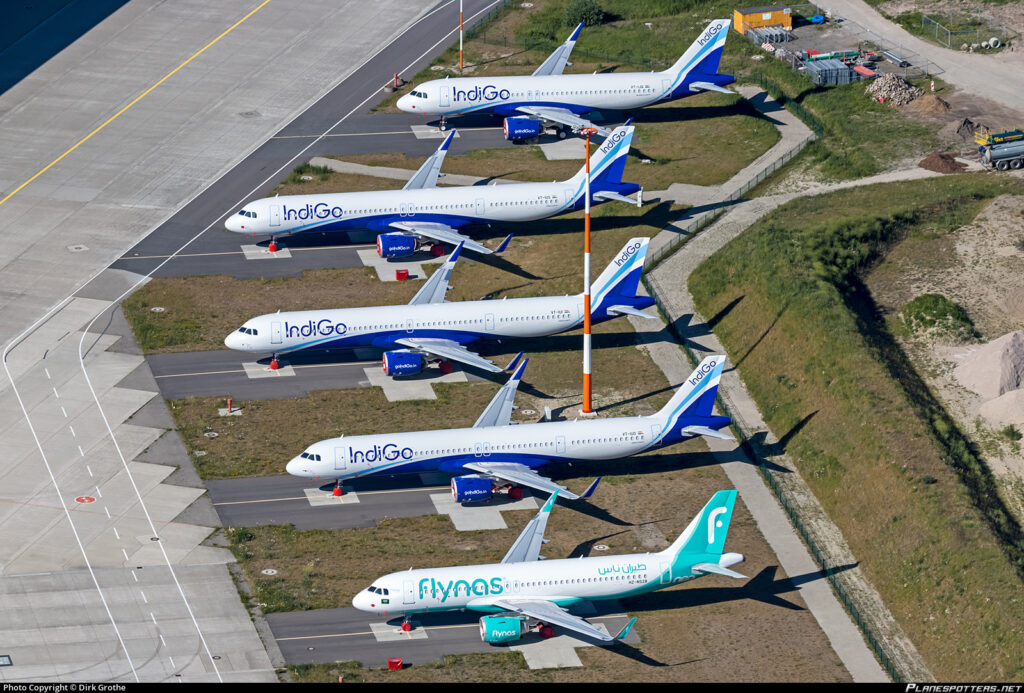 About IndiGo
IndiGo, headquartered in New Delhi, has experienced remarkable growth in recent years. Further positioning itself as one of the fastest-growing carriers globally.
Its fleet of A320neo Family aircraft has expanded significantly since the delivery of its first A320neo in 2016. Currently comprising 264 aircraft (162 A320neo, 79 A321neo, 21 A320ceo, and 2 A321 freighters).
IndiGo's collaboration with Airbus dates back to 2005 when it initially ordered 100 A320 Family aircraft. Followed by subsequent orders in 2011, 2014, and 2019.
The A320neo, a driving force behind IndiGo's growth, has played a vital role in making air travel more accessible in India. With its cutting-edge technologies, fuel efficiency, and spacious cabin, the A320neo has revolutionized the aviation industry.
It boasts a wide range of orders from various airlines worldwide, positioning itself as the preferred choice in the single-aisle aircraft category.
IndiGo's mission is to offer affordable fares, punctual flights, and a seamless travel experience across its extensive network. It has 300 aircraft, serving 78 domestic destinations and expanding its international reach to 32 destinations.
Overall, this remarkable collaboration between IndiGo and Airbus signifies a major milestone. For both parties, and contributes to the growth and connectivity of the Indian aviation market.
Stay tuned with us. Further, follow us on social media for the latest updates.
Also Read: US Airlines, Including American, United, Delta, and Southwest, want you to Dress Properly – Aviation A2Z
Join us on Telegram Group for the Latest Aviation Updates. Subsequently, follow us on Google News.