The emergency cargo door of a plane in Brazil suddenly opened in midair, a horrifying video going viral on social media. The scary moment, which a fellow passenger captured, shows passengers inside the aircraft as strong winds are blowing.
The missing door can eventually be seen as the passenger pans the camera. Tierry, a musician and composer from Brazil, was reportedly traveling with his teammates. The video was captured on a Brazilian flight on June 12 as it flew from Sao Luis to Salvador.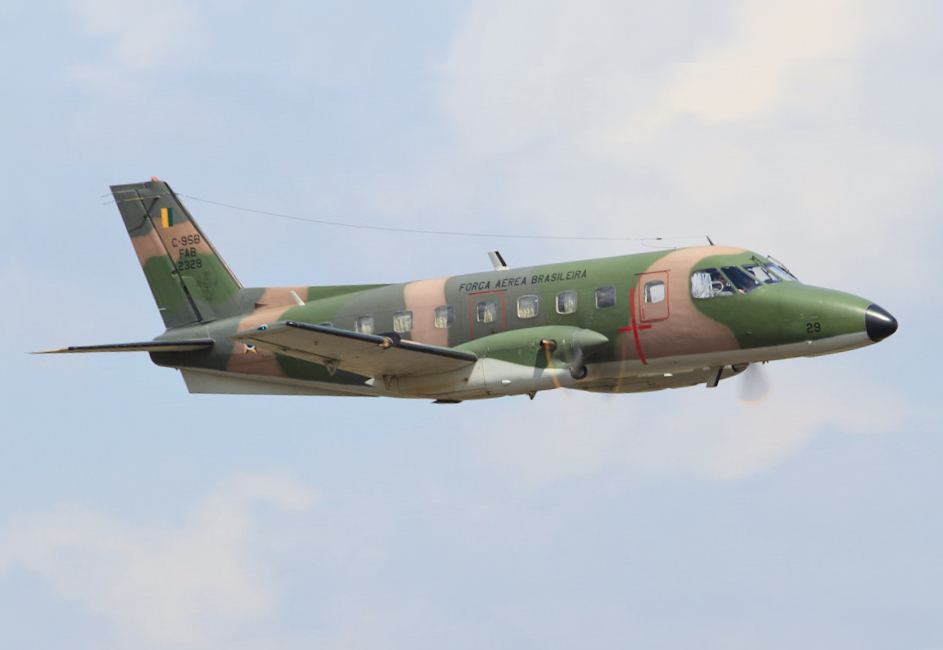 Brazil Cargo Plane Emergency door open in mid-air
Additionally, it appears that the front door of the small passenger aircraft has stacked instruments and luggage. When it is blasted open. Further, clouds can be seen beneath the aircraft at one point in the video.
Though strong winds were blowing around them and items flying, The most stunning moment in the video is the passengers' apparent calm in the face of the strong winds and flying things. There haven't been any reports of injuries.
Breaking Aviation News & Videos posted the incident video. The caption of the video reads, "After the cargo door opens in flight, the aircraft of Brazilian singer and songwriter Tierry safely lands at Sao Luis Airport."
Another tweet stated, "Ierry and his band members are being transported on the Embraer-110 operated. By NHR Taxi Aereo when the incident occurred right after the iao Luis, Maranhao."
Since being shared, the video has amassed 1.4 lakh views and 847 likes. "I'm beyond shocked everyone just stood very calm including the cameraman," said a user.
"Mans still looking out the window like he ain't got a whole open door to look out of!!!!!!" remarked a user. Another user added, "Must have been quite a breezy ride."
Similar incident
During the plane's landing at Daegu International Airport in South Korea last month, one of the doors of an Asiana Airlines aircraft unexpectedly opened.
The 194 passengers is on board, and despite a safe landing, they experienced some terrifying moments during their flight. Further, It is suspected that a man in his 30s, who is one of the suspect passengers, tried to push the door open while the aircraft was descending.
Stay tuned with us. Further, follow us on social media for the latest updates.
Also, read FIRST LOOK: Air India Airlines New Possible Branding, Livery, Logo and More | Exclusive – Aviation A2Z
Join us on Telegram Group for Latest Aviation Updates. Subsequently, follow us on Google News.