BOSTON- According to federal aviation officials, the Chicago-based United Airlines (UA) flight operating Boeing 737 MAX wing clipped the tail of an Atlanta-based Delta Air Lines (DL) Airbus A321 at Boston Logan International Airport (BOS) on Friday evening.
The incident occurred around 7:20 pm local time during the United plane's taxi to a holding pad. Subsequently resulting in contact with the tail of the Delta flight, as confirmed by the Federal Aviation Administration (FAA). Thankfully, no injuries were reported in the collision.
United Delta Boston collision Incident
Eyewitness Alex Wilson, a passenger aboard the Delta flight awaiting takeoff, described feeling the plane sway back and forth for a few seconds. Although the cause of the incident was initially unclear, Wilson likened the experience to a brief earthquake.
Minutes later, he noticed the presence of emergency vehicles outside the aircraft, and the pilot subsequently addressed the passengers, explaining that their plane had been struck from behind by another aircraft.
Videos recorded by Wilson captured the scene inside the plane, revealing emergency trucks and personnel surrounding the affected aircraft. In another video, the United Airlines plane en route to Newark can be seen being towed.
Following the incident, Wilson's Delta flight, destined for Detroit, was eventually towed back to its original gate, causing delays for passengers.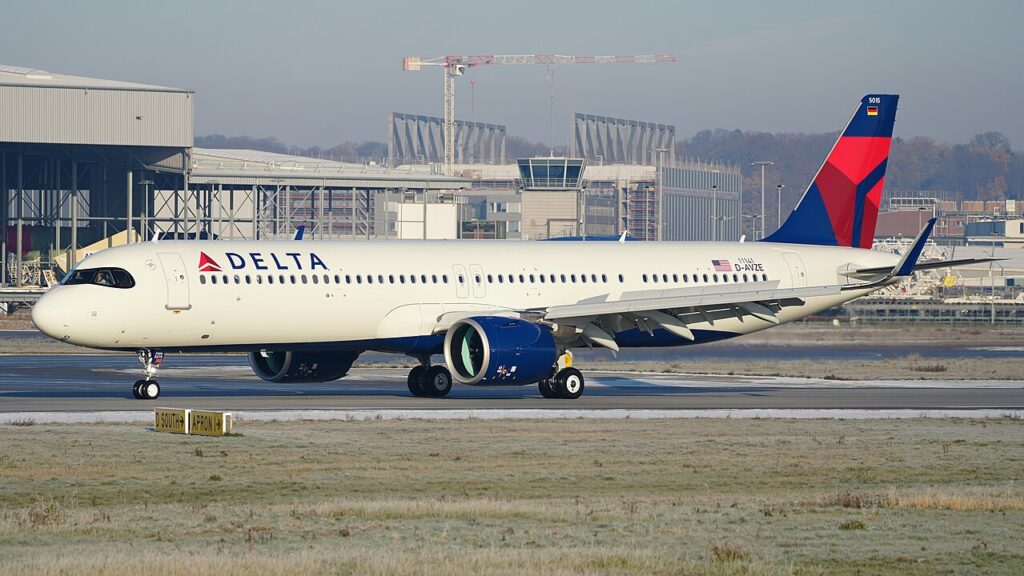 What Actually Happened?
If we match the time of witnesses reporting the incident, we can develop a timeline along with flight numbers.
Delta Air Lines (DL) flight DL1657 (Probably) operating Airbus A321 is ready to Takeoff from BOS. However, the United Airlines (UA) flight UA369, operating Boeing 737 MAX wing, collided with the tail of A321.
According to Flight Radar 24, the UA369 flight was seen halted at 6:32 PM local time at BOS. Probably this is when it made an impact with the DL1657 plane.
After almost one hour, the United returned the plane to the terminal. Subsequently, canceled the flight. While Delta arranged an alternative plane and took off again after more than five hours later than the actual scheduled time.
Official Statement
United Airlines issued a statement acknowledging the incident, stating that the winglet of their aircraft had clipped the tail of another plane at Boston Logan International Airport. They assured customers that they would be rebooked onto alternative flights.
Delta Air Lines also released a statement expressing apologies for the resulting delays. They confirmed that the aircraft had made contact with another plane while awaiting takeoff clearance on the Logan Airfield. Delta teams are actively working to ensure customers reach their final destinations promptly.
The investigation into the incident is ongoing, and further details regarding the cause of the collision will be provided as they become available.
Stay tuned with us. Further, follow us on social media for the latest updates.
Also Read: US Airlines, Including American, United, Delta, and Southwest, want you to Dress Properly – Aviation A2Z
Join us on Telegram Group for the Latest Aviation Updates. Subsequently, follow us on Google News.