FRANCE- GE Aerospace is advancing revolutionary open fan engine architecture for future aviation through cutting-edge simulations conducted on the world's fastest supercomputer.
GE Aerospace utilized the processing power of Frontier, the supercomputer at the U.S. Department of Energy's Oak Ridge National Laboratory, to model engine performance and noise levels with unprecedented accuracy.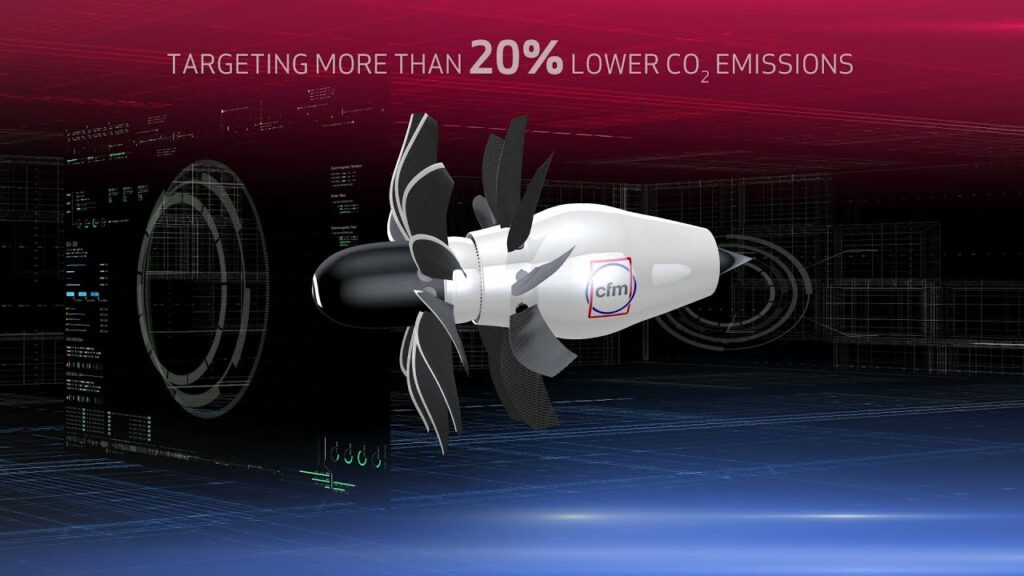 GE Open Fan Engine Development
GE Aerospace combined its computational fluid dynamics software with Frontier. Which boasts a staggering processing speed of over a quintillion calculations per second.
The supercomputer, equipped with approximately 37,000 GPUs, can accomplish in one second what would take the entire global population over four years to achieve.
By leveraging this immense power, GE Aerospace simulated the intricate air movement of a full-scale open fan design. Further offering invaluable insights.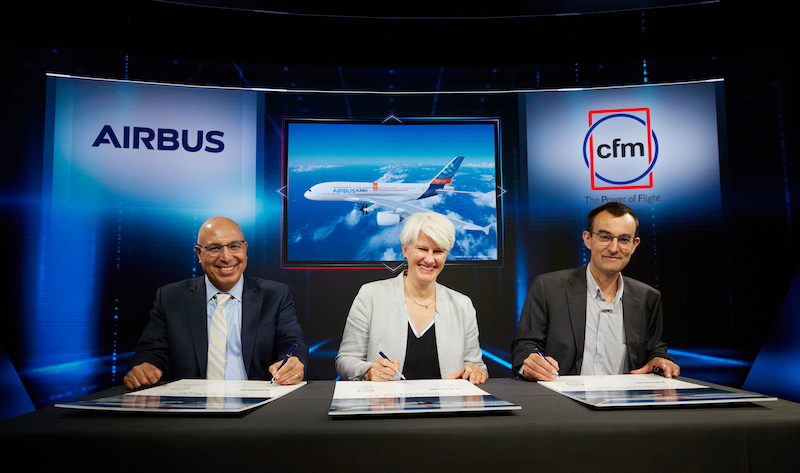 Mohamed Ali, Vice President and General Manager of Engineering for GE Aerospace, emphasized the game-changing impact of supercomputing on aircraft engine development.
He highlighted the ability to solve previously insurmountable problems. He stated, "With supercomputing, GE Aerospace engineers are redefining the future of flight. Further solving problems that would have previously been impossible."
Ali further emphasized the collaboration with the U.S. Department of Energy and Oak Ridge National Laboratory. Subsequently asserting that supercomputing is revolutionizing the design of aircraft engines. Further contributing to the industry's goal of achieving net zero CO2 emissions by 2050.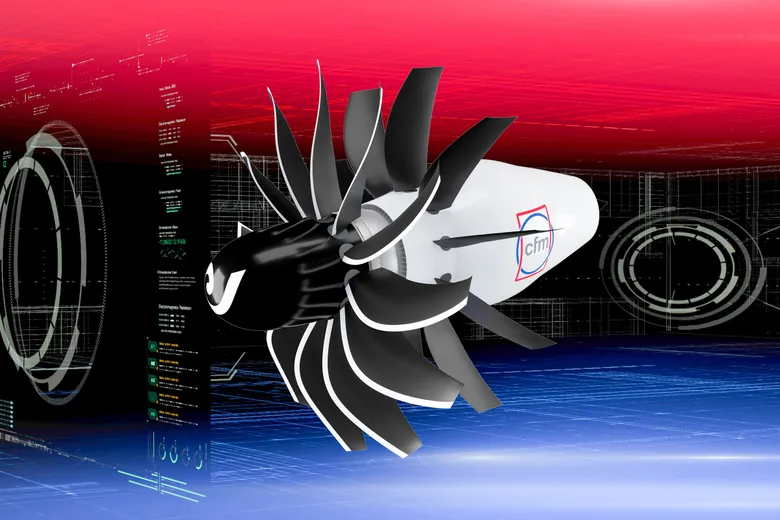 CFM RISE: GE Open Fan Engine Program
Under the CFM RISE (Revolutionary Innovation for Sustainable Engines) program, GE Aerospace and Safran Aircraft Engines have undertaken the development of advanced engine architectures, including the open fan design.
The program aims to achieve at least a 20% reduction in fuel consumption. Further, lower CO2 emissions compared to today's most efficient engines.
Open fan architecture is an integral part of the RISE program. It enhances propulsive efficiency while maintaining commercial aviation's speed and passenger experience.
GE Aerospace's utilization of supercomputing power and software tools is providing engineers with a deeper understanding of open fan aerodynamics and acoustic physics.
Frontier's computational capabilities allow for the evaluation of new engine technologies at the flight scale during the design phase. This enables improvements in test hardware designs. Further, optimization of engine performance and seamless integration with aircraft structures.
Bronson Messer, Director of Science for Oak Ridge National Laboratory's Oak Ridge Leadership Computing Facility, commended GE Aerospace's work as a demonstration of exascale computing's ability to understand the complexities of nature quantitatively.
Messer noted that this achievement is made possible through the expertise of the GE Aerospace team. Further, the collaboration with the OLCF staff is facilitated by the unique capabilities of Frontier.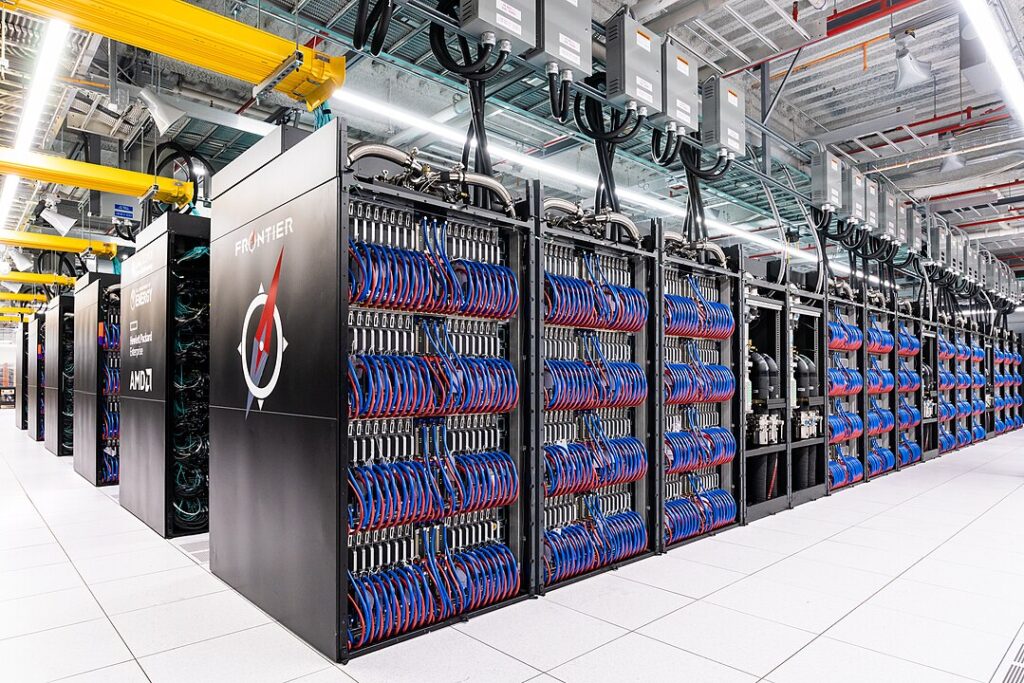 Powering Frontier: HPE Cray EX Supercomputer
The exascale supercomputer Frontier is an HPE Cray EX system consisting of over 9,400 nodes. Each is equipped with a 3rd Gen AMD EPYC™️ CPU and four AMD Instinct™️ 250X accelerators.
UT-Battelle operates the Oak Ridge Leadership Computing Facility. It manages Oak Ridge National Laboratory for the U.S. Department of Energy's Office of Science.
GE Aerospace and its advanced research center have maintained a fruitful partnership with the DOE for over a decade. Further demonstrating the transformative impact of high-performance computing on industrial flight design.
The RISE program remains on track, with ground and flight tests planned in the mid-2030s. Further, to showcase new technologies for future commercial aircraft engines.
About GE Aerospace
GE Aerospace is a globally recognized provider of jet engines, components, and systems for both commercial and military aircraft.
With a comprehensive service network, GE Aerospace supports its installed base of over 40,000 commercial and 26,000 military aircraft engines, playing a vital role in shaping the future of flight.
Stay tuned with us. Further, follow us on social media for the latest updates.
Also Read: US Airlines, Including American, United, Delta, and Southwest, want you to Dress Properly – Aviation A2Z
Join us on Telegram Group for the Latest Aviation Updates. Subsequently, follow us on Google News.