NEW YORK – On Friday, June 16, 2023, Delta Air Lines (DL) flight DL209 from Edinburgh (EDI) to New York (JFK) faced an unexpected disruption.
The flight, scheduled to be operated by a Boeing 767-300ER, is disrupted when one of the pilots arrested at the airport just 35 minutes before departure.
Delta Edinburg to New York Flight Update
Scotland police have confirmed the pilot's arrest at Edinburgh Airport. Further stating that it is in connection with the Railways and Transport Safety Act 2003.
Delta has also acknowledged the incident in a statement. Further emphasizing its cooperation with the authorities in their investigation.
The Railways and Transport Safety Act 2003 enforces strict regulations regarding alcohol and drug use by crew members. Pilots are subject to a significantly lower blood alcohol limit of 0.02 compared to the legal limit of 0.08 for driving.
Even a single drink could result in exceeding the limit for operating an aircraft. Violations can lead to severe consequences, including job loss and potential jail time.
It is yet unclear how this pilot is apprehended. In similar incidents, pilots have been reported by their fellow crew members. Further identified by security staff at the airport.
Random tests are occasionally conducted by airlines, typically in their home country. There is limited information on how this specific pilot's misconduct came to light. However, with no apparent social media presence from passengers onboard the affected flight.
Periodically, stories emerge about pilots being arrested for surpassing the legal alcohol limit. Further, many cases likely go undetected. Recalling a 2019 incident, a United Airlines flight from Glasgow to Newark remained canceled because both pilots were over the legal alcohol limit.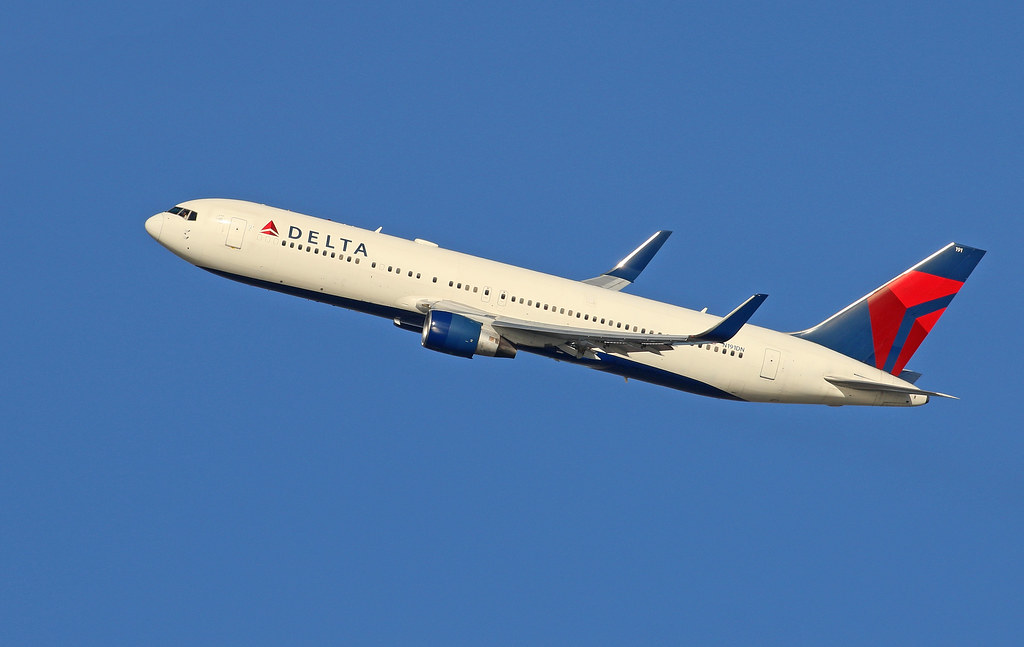 Flight Details
According to Flight Radar 24, Delta Air Lines flight DL206 is a daily nonstop scheduled flight between Edinburg (EDI) Airport and JFK New York.
The flight is scheduled to take off from Edinburg at 10:35 AM. It is expected to cover a distance of 5,239 Km. Further, be airborne for six hours and 30 minutes and land at JFK at 12:59 PM. Note: All are local time.
The aircraft used by DL for this specific flight is Boeing 767-300ER. It has the registration N196DN and is a 25-year-old metal bird.
Factors Contributing to Such Incidents
While the irresponsible behavior of pilots endangering passengers and their own careers is undeniable, certain factors may contribute to these occurrences.
The lower alcohol limit for pilots, coupled with the challenges of jet lag and the desire to explore destinations, can occasionally lead to lapses in judgment.
The exact details of this incident are yet to be revealed. Is it a result of the pilot consuming too many drinks the previous night, with the alcohol still present in their system? The pilot's behavior may have raised suspicions or triggered action, prompting the arrest.
Ultimately, the captain's arrest in relation to alcohol and drug consumption led to the cancellation of the Delta flight from Edinburgh to New York.
While specifics are scarce, this event is not unprecedented. As previous instances of US airline pilots being arrested in Scottish airports have been reported.
Stay tuned with us. Further, follow us on social media for the latest updates.
Also Read: US Airlines, Including American, United, Delta, and Southwest, want you to Dress Properly – Aviation A2Z
Join us on Telegram Group for the Latest Aviation Updates. Subsequently, follow us on Google News.