MUMBAI- Tata-backed Air India (AI), facing criticism from passengers due to a high number of flight delays, is taking steps to improve its operations by upgrading the crew and customer notification system.
More than half of the airline's flights have been affected by delays, primarily caused by an outdated crew rostering system.
Furthermore, the recent disruption caused by cyclone 'Biparjoy' highlighted the limitations of the existing system. While the grounding of two planes exacerbated the carrier's challenges.
Air India Enhancing Notification System
To prevent such incidents in the future, Campbell Wilson, the CEO and managing director of Air India, announced on Friday that the airline is investing in a state-of-the-art software solution.
This advanced software will enable swift reassignment of the flight crew. Subsequently, direct rebooking of passengers in the event of similar disruptions. The implementation of this software is expected to be completed by early 2024. Further ensuring more efficient operations for the airline.
In addition to the software upgrade, Air India is also focusing on enhancing its customer notification systems and processes. The aim is to make them less reliant on manual intervention. Further, improve accuracy, and leverage new communication channels such as WhatsApp.
According to a message from CEO Campbell Wilson to the airline's employees, these improvements will enable better communication with passengers and minimize inconvenience during disruptions.
The recent passage of cyclone 'Biparjoy' along India's western coast severely affected the operations at Mumbai's airport.
While other airlines were able to resume operations promptly on June 12. According to a conversation with Air India executives, Air India faced significant difficulties. Primarily due to issues with the crew rostering system.
During the period of June 11-15, Air India's daily on-time performance (OTP) was notably lower compared to other major carriers, such as IndiGo (6E) and Vistara (UK).
While IndiGo and Vistara achieved OTPs above 90%. Air India's OTP ranged from 24.5% to 65.4%, per the Ministry of Civil Aviation data. This disparity highlights the impact of the crew rostering system issues on the airline's operations.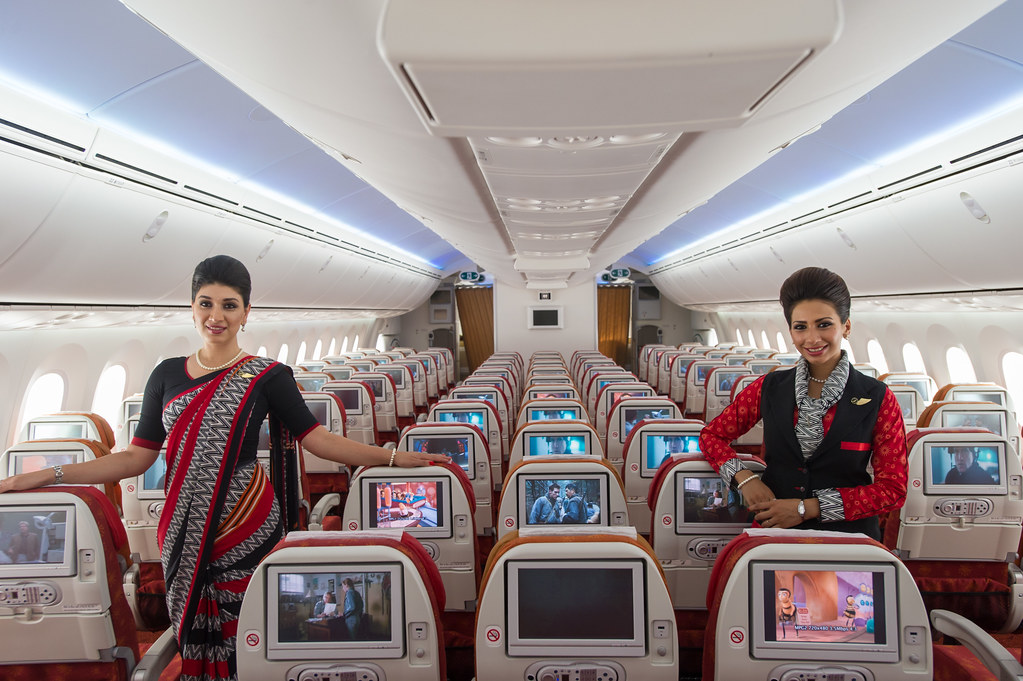 Efforts to Address Disruptions
Air India's managers worked diligently to mitigate the impact of delays by arranging alternate cabin crew members for flights that had already experienced delays.
However, this process sometimes took several hours, leading to pilot duty time limit issues. Consequently, some flights were delayed while others departed on time.
Passengers faced inconvenience and missed connecting flights due to the delays. Central Industrial Security Force personnel managed the situation and assisted affected passengers.
The airline's executives acknowledged the challenges and the need to find solutions. Further to minimize disruptions and enhance customer satisfaction.
Air India's recent expansion of domestic flights from Delhi and Mumbai necessitates effective management of its operations. The airline currently operates approximately 58 A320 aircraft. However, technical snags on two A320 planes earlier this week further impacted the schedules.
CEO Message
In his message to employees, CEO Campbell Wilson emphasized the airline's commitment to reducing the impact of disruptions on customers and improving the handling of such events.
Upgrading the customer notification systems and processes and implementing the new software is part of the airline's comprehensive strategy to enhance operational efficiency. These improvements are expected to be operational by early 2024.
Inclement weather conditions and the temporary closure of Runway 09/27 at the Mumbai airport were cited by Air India as contributing factors to the recent flight delays and cancellations.
The airline acknowledged that certain circumstances are beyond its control. But reiterated its dedication to addressing the challenges and minimizing the impact on passengers.
Stay tuned with us. Further, follow us on social media for the latest updates.
Also Read: US Airlines, Including American, United, Delta, and Southwest, want you to Dress Properly – Aviation A2Z
Join us on Telegram Group for the Latest Aviation Updates. Subsequently, follow us on Google News.