ISTANBUL- The German flag carrier Lufthansa (LH) aims to establish a robust partnership with Tata-owned Indian FSC Air India (AI) to enhance its business operations in India.
In addition to expanding its own flight services to India, LH's CEO Carsten Spohr emphasized the significance of a partnership with AI. The Partnership is a key component of the company's expansion strategy in India, as stated in an interview with ET on Sunday.
Air India Lufthansa Partnership
During the 79th IATA AGM and World Air Transport Summit, Lufthansa CEO Carsten Spohr highlighted their two-pronged approach for expanding in India.
He explained, "Our expansion strategy in India consists of two pillars. Firstly, we aim to expand as a part of the Lufthansa group by utilizing our own aircraft. Secondly, we plan to forge a close collaboration with Air India."
According to sources, the two airlines are reportedly in discussions to establish a metal-neutral joint venture for the India-Frankfurt route. Under this arrangement, both airlines would share the revenues generated, regardless of which airline operates the flight.
Carsten Spohr stated that although Lufthansa desires to collaborate with Air India, he believes that the airline hasn't fully tapped into its potential under government ownership.
He expressed his interest in forming a robust partnership with the new Air India, now backed by Tata and Singapore Airlines. However, Spohr declined to provide details on the specific terms of the commercial partnership.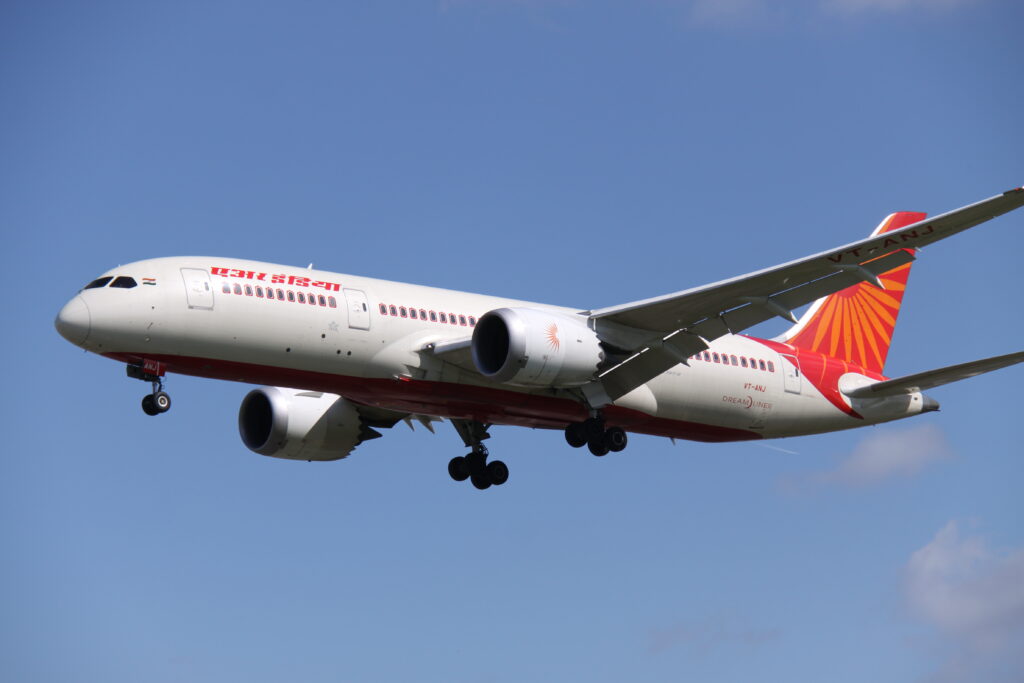 Strong Collaboration
The collaboration between the airlines is expected to extend to other services provided by the Lufthansa Group. Further, including Cargo, MRO (Maintenance, Repair, and Overhaul), Training, and IT.
Carsten Spohr expressed confidence in the potential for further enhancing the partnership between Air India and Lufthansa across various areas.
Previously, Lufthansa had expressed its interest in bidding for Air India Engineering Services Limited (AIESL), the MRO firm that the government plans to sell.
Despite Lufthansa's long-standing presence in India, Gulf carriers such as Emirates (EK) and Qatar Airways (QA) have been successful in diverting transit traffic to Europe and North America through their Middle East hubs. By partnering with Air India, Lufthansa aims to strengthen its position and compete with these Middle Eastern carriers.
Carsten Spohr highlighted that India recognizes the aviation industry as a crucial driver of the economy. He emphasized that Lufthansa's mission is to seize the opportunities in India and expand its operations there.
Lufthansa has a significant presence in three key markets in India: Japan, India itself, and China. This summer, Lufthansa Group will operate the largest number of flights between India and Europe, with a total of 56 weekly flights.
Spohr stated, "We are the leading European airline group serving all three markets, and we have ambitious plans for rapid expansion in these regions."
New routes
Recently, Lufthansa made the announcement of resuming its operations on the Frankfurt-Hyderabad route. Further, they have plans to introduce flights between Bengaluru and Munich.
Additionally, Lufthansa Group is working on launching new routes through its subsidiary airlines, such as Swiss and Austrian Airlines.
Moreover, Lufthansa has plans to deploy the Airbus A380 aircraft on the Delhi route during the upcoming winter season.
Carsten Spohr expressed his enthusiasm, stating, "Both the crew and passengers have a great fondness for this aircraft. So we will see if the A380 makes a comeback to India. Historically, the A380 and Indian customers have been a perfect match."
Stay tuned with us. Further, follow us on social media for the latest updates.
Also Read: US Airlines, Including American, United, Delta, and Southwest, want you to Dress Properly – Aviation A2Z
Join us on Telegram Group for the Latest Aviation Updates. Subsequently, follow us on Google News.