AHMEDABAD- According to Adani Airports CEO Arun Bansal, there are plans to construct a third New terminal at Sardar Vallabhbhai Patel International Airport in Ahmedabad (SVPIA).
The ongoing expansion work for the existing T1 and T2 terminals is underway. But due to the significant growth in passenger numbers, the airport requires an additional, completely new terminal.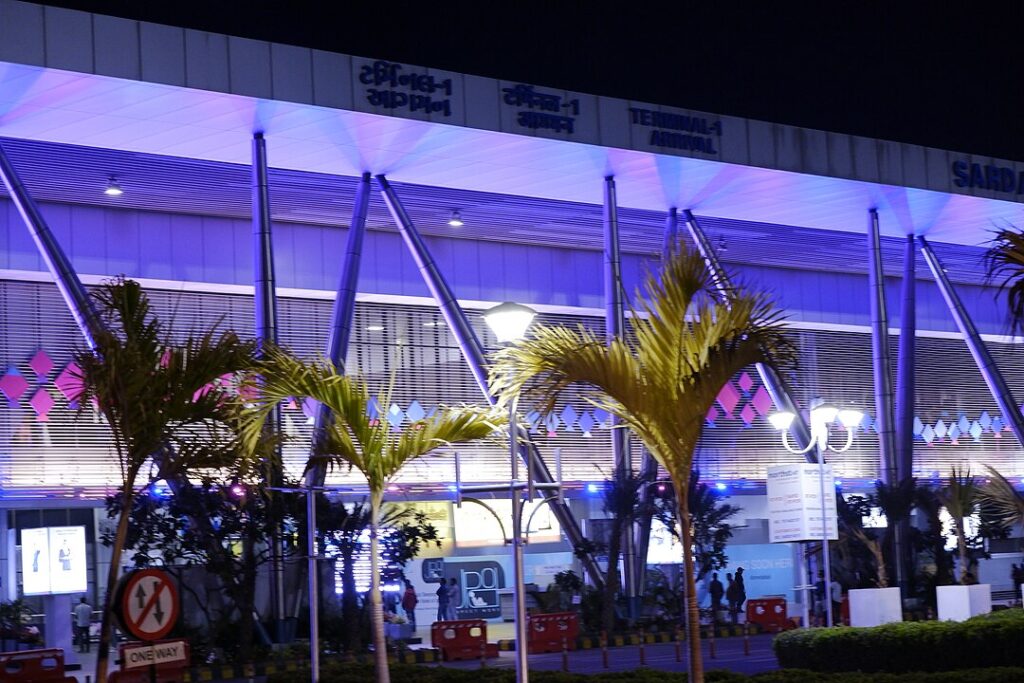 Ahmedabad Airport New Terminal
Arun Bansal stated, "We are actively developing this plan. The current capacity of T1 and T2 terminals is approximately one crore passengers per annum. With our expansion efforts, including larger security hold areas."
"We aim to increase the capacity to 1.6 crore passengers. This year alone, we anticipate crossing 1.3 crore passengers. Consequently, there is a clear requirement for a third terminal, which is currently under development," added Mr. Bansal.
Sardar Vallabhbhai Patel International Airport (SVPIA) currently operates with one runway. Comparatively, the Adani Group-run Mumbai Airport handles 4.5 crore passengers annually with a single runway (as it has cross runways, only one can be used at a time).
Therefore, the Adani Group is capable of managing the traffic from T1, T2, and the proposed T3 using the existing single runway.
When asked about specific details such as the capacity and location of T3, Bansal mentioned, "We are in the initial planning stages, and we will share further information in due course."
About SVPI
Sardar Vallabhbhai Patel International Airport (SVPI) is a prominent international airport situated in Hansol. Approximately 9 kilometers (5.6 miles) north of Central Ahmedabad. It was named after Sardar Vallabh Bhai Patel, India's first Deputy Prime Minister.
Located 11 kilometers from the city center, Ahmedabad Int'l Airport serves a well-to-do population with high per capita income. It offers connectivity to various cities within India and abroad.
The airport comprises four terminals: domestic and international, a second terminal for additional traffic, and a cargo terminal. It features 45 parking bays, and both the international and domestic terminals have four aero bridges each. The airport operates with a single runway spanning 3,505 meters (11,499 feet).
Ahmedabad City has emerged as a significant economic and industrial center in India. Further, it is the country's second-largest cotton producer, and its stock exchange is the second oldest in India.
The newly constructed Sardar Patel Stadium in Motera can accommodate up to 110,000 spectators. Subsequently, with the liberalization of the Indian economy, the city's economic activities have shifted towards the tertiary sector. Subsequently, including commerce, communication, and construction.
Stay tuned with us. Further, follow us on social media for the latest updates.
Also Read: US Airlines, Including American, United, Delta, and Southwest, want you to Dress Properly – Aviation A2Z
Join us on Telegram Group for the Latest Aviation Updates. Subsequently, follow us on Google News.