Georgia-based Delta Air Lines (DL) is receiving significant backlash for its decision to disclose the names of flight attendants and crew to passengers via email. The email will be sent to customers one day prior to their scheduled flight.
The Association of Flight Attendants (AFA-CWA) has criticized Delta Air Lines. Further deeming their plan to share flight attendants' names with passengers as "outrageous". Subsequently, a breach of privacy potentially puts the crews at increased risk.
It is worth noting that AFA or any other union does not currently represent Delta Air flight attendants. However, unionization efforts have been ongoing for a considerable period. Further, AFA has been actively voicing concerns regarding internal matters within the Atlanta-based airline.
Delta Disclose Crew Names
As part of a new recognition tool, DL plans to share the first names of flight attendants with passengers. This feature allows passengers to view the names of the flight crew assigned to their upcoming flight. Further, they can provide feedback on the service they receive.
According to an internal memo, DL assured its staff that only first names would be shared. Subsequently, the system would exclusively forward positive comments and compliments to the crew members.
However, the Association of Flight Attendants (AFA) has raised concerns. Further stating that flight attendants expressed immediate objections to the trial.
As a result, Delta has implemented a process through Human Resources (HR) for crew members to opt out, although the AFA finds this measure "insufficient and insulting."
On Friday, the union expressed its response to Delta's program, stating that the airline's management presents it as a means for customers to acknowledge exceptional service.
However, the union argues that the true intention is to exert control over the flight attendants without their presence on the aircraft. The program was implemented without their awareness or involvement.
The union's memo emphasized the deep concerns regarding privacy violations, particularly for those who have experienced harassment, intimidation, or assault.
It further emphasized that no other airline has a similar practice, deeming it outrageous that passenger names are being shared in advance.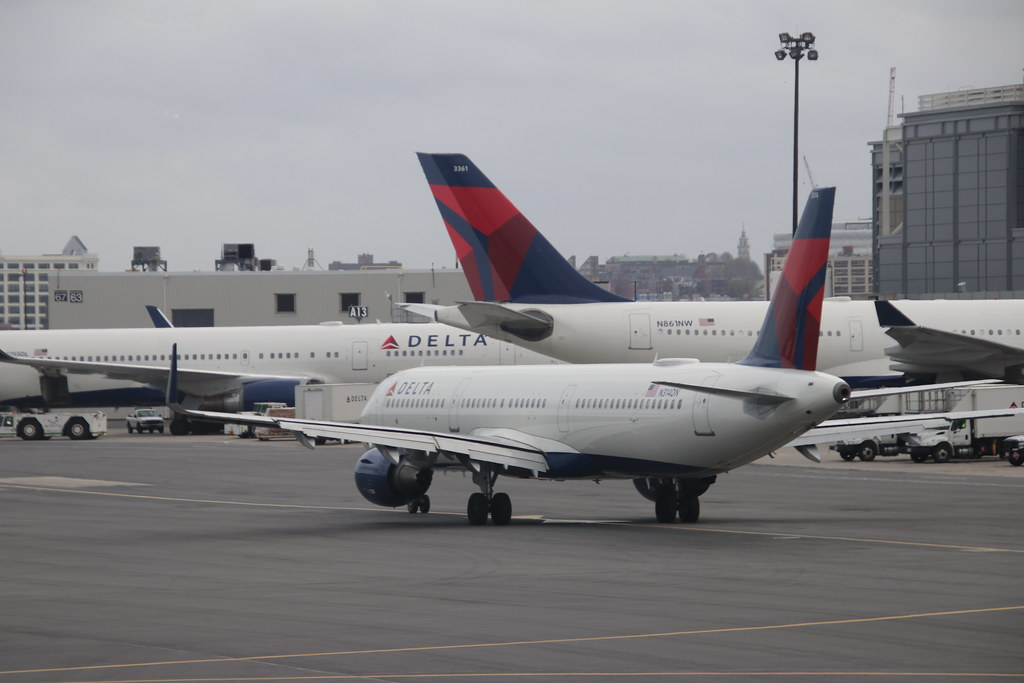 Privacy Issue
In a message shared on Facebook Workplace, Delta explained the trial of a new recognition tool aimed at providing customers with another opportunity to express their appreciation. For the efforts of the flight crew in enhancing the travel experience.
According to the message, the secure site allows customers with confirmed bookings to select the first names of the pilots and flight attendants from a provided list for their specific flight.
The tool has already been launched, but flight attendants have been informed that more details about the program will be shared in the following weeks.
While it is not uncommon for airlines to send customer surveys that include questions about the service provided by flight attendants. The ability to identify and acknowledge individual crew members appears unprecedented.
In recent weeks, Delta flight attendants who support unionization held pickets at various airports. Across the Delta, network to raise public awareness about their unionization efforts.
Previous attempts to unionize Delta flight attendants have reportedly prompted the carrier to improve working conditions. Subsequently, including becoming the first major U.S.-based airline to provide boarding pay for flight attendants.
Stay tuned with us. Further, follow us on social media for the latest updates.
Also Read: Indian Students Deported Back to Delhi from USA on Delta Flight – Aviation A2Z
Join us on Telegram Group for the Latest Aviation Updates. Subsequently, follow us on Google News.