Today, in a moment of significance, the 600th Airbus aircraft, an Airbus A321neo, was officially delivered to Lufthansa (LH) during a ceremonious event held at Airbus's Hamburg-Finkenwerder site.
This milestone solidifies the longstanding collaboration between Lufthansa and Airbus. Further symbolizing their enduring commitment to excellence in the aviation industry.
On February 9, 1976, Lufthansa received its inaugural Airbus A300B2. It marks the inception of a robust partnership in European civil aviation that has endured for nearly five decades.
Since that moment, Airbus has supplied Lufthansa Group and its various air operators with over ten different types of Airbus aircraft.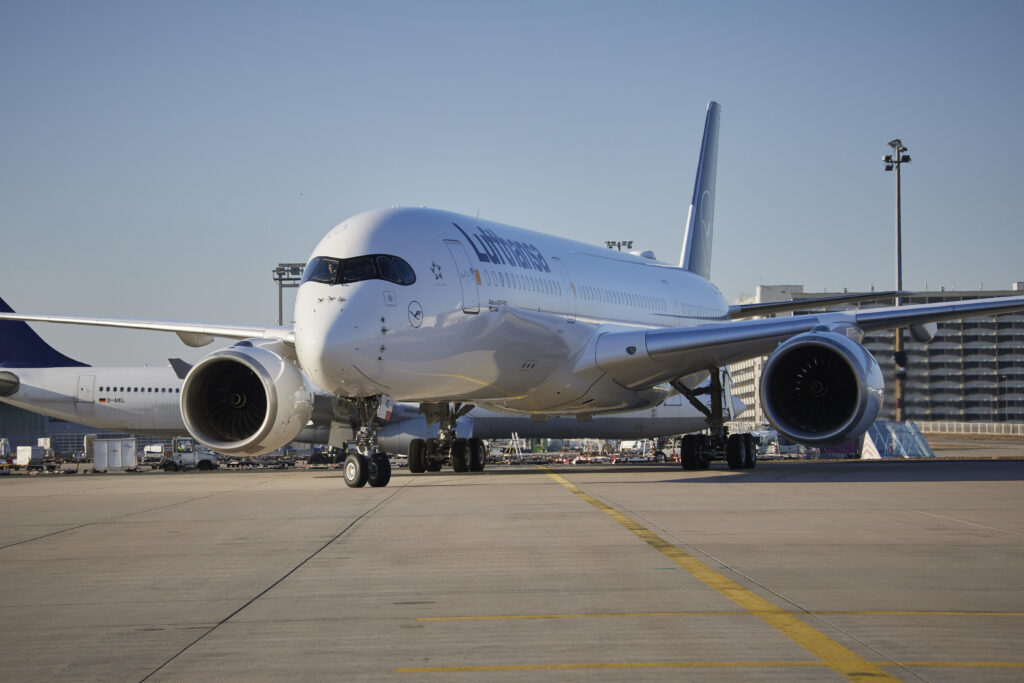 Lufthansa 600th Airbus Aircraft
Back Story
Lufthansa's journey with Airbus began in 1975 when they signed their first purchase agreement for three A300B2 aircraft.
In just seven months, on February 9, 1976, Lufthansa received its inaugural Airbus aircraft, marking the beginning of a fruitful partnership. The following years witnessed the introduction of various Airbus models into Lufthansa's fleet.
1983 they welcomed the A310, followed by the A300-600 in 1987. Lufthansa's first Airbus A320 joined the fleet in October 1989, and today, over 370 A320 family aircraft serve the airlines within the Lufthansa Group.
The addition of the A340 in 1993 marked a significant milestone as Lufthansa surpassed 100 Airbus aircraft in its fleet within a year. In 2004 the A330 was introduced, and in 2010, Lufthansa proudly incorporated the A380 into its long-haul operations.
Lufthansa has been a dedicated customer and a launching customer for new Airbus aircraft types on four occasions. They played a pivotal role in introducing the A310, A340, A220, and, most recently, in 2016, the A320neo.
While the A320 family remains a cornerstone of Lufthansa's fleet, the A350-900 debuted in 2016 and has also become vital in their long-haul operations.
It's worth noting that the Lufthansa Group is the world's third-largest customer for the A350. Throughout their journey, innovation and growth have defined Lufthansa's partnership with Airbus. Further contributing to developing their modern and diverse fleet.
600th Airbus Aircraft
Lufthansa has reached a significant milestone in delivering its 600th Airbus aircraft, which is registered as D-AIEQ. This aircraft is an Airbus A321neo, an advanced and fuel-efficient twinjet designed for short- and medium-haul flights.
With a seating capacity of 215 passengers, the A321neo has been serving Lufthansa since 2019. Further showcasing its modern features and advanced technology.
D-AIEQ has been named 'Münster' in honor of the renowned German city. This achievement highlights Lufthansa's longstanding partnership with Airbus and its commitment to operating state-of-the-art aircraft that enhance passenger experience and fuel efficiency.
Executive Insights
Carsten Spohr, the Chairman of the Lufthansa Group Executive Board, expressed the unique and strong bond between Lufthansa and Airbus, highlighting their longstanding partnership.
Over the years, Lufthansa and Airbus have collaborated closely on research projects and innovative developments, building a relationship based on trust and cooperation.
Lufthansa holds the distinction of being Airbus's launching customer for new aircraft types four times, including the successful A320neo family. Throughout their 50-year association, Lufthansa has placed orders for every aircraft family developed by Airbus.
Remarkably, over this period, more than 90% of the 600 Airbus aircraft delivered to Lufthansa Group continue to serve in their fleet. Looking ahead, Lufthansa eagerly anticipates welcoming their 700th Airbus as part of their centennial celebrations 2026.
Guillaume Faury, CEO of Airbus, acknowledged the enduring partnership between Lufthansa and Airbus, which commenced with the delivery of the first Lufthansa A300 in February 1976.
Since then, Lufthansa has received an average of one Airbus aircraft per month, totaling 600 deliveries in nearly five decades. No other airline group has received as many Airbus aircraft as Lufthansa. Further, Faury expressed gratitude to all the teams at Lufthansa for their unwavering confidence and trust in Airbus.
He conveyed Airbus's enthusiasm for the future. Further, looking forward to the next 50 years of partnership. Subsequently, shared commitment to sustainable air travel.
Stay tuned with us. Further, follow us on social media for the latest updates.
Also, read FIRST LOOK: Air India Airlines New Possible Branding, Livery, Logo and More | Exclusive – Aviation A2Z
Join us on Telegram Group for Latest Aviation Updates. Subsequently, follow us on Google News.