The Pakistani Boeing 777 belonging to Pakistan International Airlines (PIA) attempted to land at the Lahore Airport during a downpour and spent 10 minutes in Indian airspace before returning to Pakistan after flying 125 kilometres over Punjab, according to media.
At 8 p.m. on May 4, when Pakistan International Airlines (PIA)'s flight PK-248 arrived in Lahore from Muscat, it was pouring severely. At 8:05 p.m., the pilot attempted to land the Boeing 777 at Allama Iqbal International Airport. But the plane grew unstable and was unable to do so.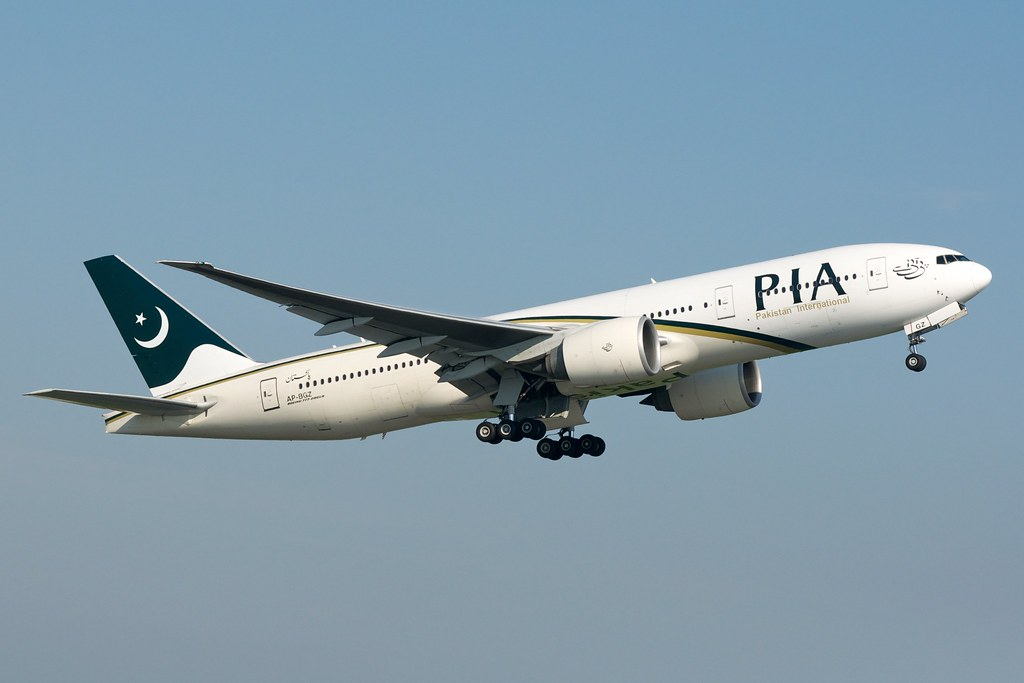 Pakistani Boeing 777 Enters Indian Airspace
The pilot started the go-around approach as directed by the air traffic controller. But he got lost because of the severe rain and low altitude. Further, the plane arrived in Indian airspace at 8:11 p.m. Pakistan time from the Badhana police station region in Punjab.
At a speed of 292 kilometres per hour, the Boeing 777 aircraft was travelling at a height of 13,500 ft and 37 kilometres from Amritsar, in the region of Chhina Bidhi Chand hamlet, is the location where the plane entered Indian airspace.
After 40 km through Rasulpur and Taran Sahib in India's Punjab, the aircraft made a U-turn and headed back to Naushehra Pannuan. The captain raised the plane's altitude to 20,000 feet. While flying into Indian territory.
In the Punjab region of India, close to the village of Jhagian Noor Muhammad, the plane spent seven minutes in Indian airspace before crossing into Pakistan.
After that, the plane flew through Dona Mabboki, Chaant, and Dhupsari Kasur villages. Before leaving from Indian airspace & Ghati Kalanjar in Pakistan's Punjab province's Kasur district.
Returned to Pakistan
The aircraft left the Indian Punjab village of Lakha Singhwala Hithar and returned to Pakistani airspace at 8:22 p.m., three minutes later. According to The News, the plane was travelling at a speed of 320 kilometres at that point, at a height of 23,000 feet.
The plane crossed into Pakistani territory and flew to Multan, passing over Hujra Shah Muqeem and Dipalpur. According to the siasat, the aircraft covered 120 kilometres in 10 minutes in Indian territory.
Stay tuned with us. Further, follow us on social media for the latest updates.
Also, read United Airlines Employee Assaulted by Angry Passenger on San Francisco to Houston Flight – Aviation A2Z
Join us on Telegram Group for Latest Aviation Updates. Subsequently, follow us on Google News.