MUMBAI- The Indian low-cost carrier IndiGo (6E) wins the Top Airlines By Absolute Passenger Growth – South Asia" award at the Changi Airline Awards 2023.
The 2023 Changi Airlines Award ceremony took place at Shangri-La Singapore. Further, it was attended by over 150 representatives from approximately 70 airlines.
The event was graced by Mr S. Iswaran, Minister for Transport and Minister-in-charge of Trade Relations, who was the Guest of Honour.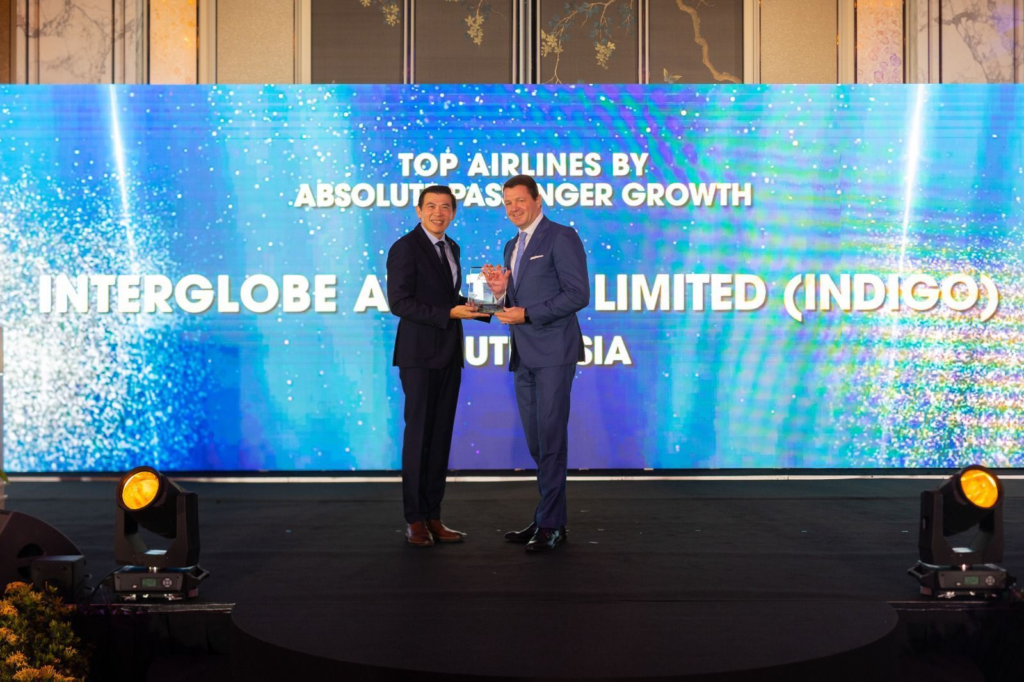 IndiGo Wins at Changi Airlines Award 2023
Pieter Elbers, CEO of IndiGo, along with other senior executives, attended the Changi Airline Awards 2023 event. He shared his thoughts on social media and wrote, "The only commitment is in the execution!"
IndiGo (InterGlobe Aviation Ltd) CEO Pieter Elbers stated that the company's strategy includes a focus on international expansion. Further, they are making progress towards that goal.
He announced that new international routes to Southeast Asia have been added and that Changi Airport Group Singapore has recognized the company as the Top Airline in terms of Passenger Growth in South Asia.
Elbers expressed pride in this accomplishment in a fiercely competitive industry. Subsequently, He accepted the award on behalf of all IndiGo employees.
India and Singapore share a robust relationship. Furthermore, India is the second-largest contributor to Singapore's international visitor arrivals in 2022.
Singapore is the third-largest international station for IndiGo. Further, the airline operates 51 weekly flights from soon-to-be seven Indian cities to Singapore. Including the recently announced flights from Delhi and Bhubaneswar.
IndiGo's flights not only connect Singapore to these seven Indian cities. Subsequently, it also offers access to its domestic network of 78 destinations.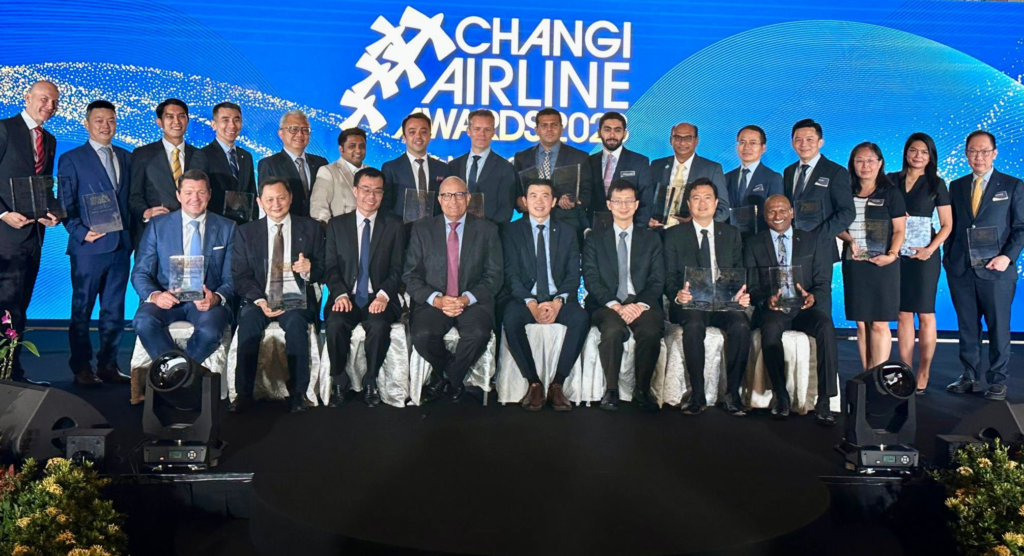 Who wins what?
The other awards included the following and are won by many airlines.
Singapore Airlines (SQ) wins the Partner of the Year award. Subsequently, SQ's low-cost subsidiary Scoot Airlines (TR) won the Best Airline Marketing Award.
Top Growth by absolute region was awarded according to six regions. They are Singapore, won by SQ, SouthEast Asia, won by AirAsia (AK); SouthAsia won by 6E; NorthEast Asia, won by Korean Air (KE); Southwest Pacific, won by Qantas (QF); Europe and Americas, won by KLM Royal Dutch Airlines (KL) and finally the Middle East by Emirates (EK).
While there were other top 5 airlines awards. Subsequently, they are the Top 5 Passenger carriers and are listed as 1. SQ, 2. TR, 3. Jetstar Asia (3K), 4. AK and 5. QF. Subsequently, the Top 5 Cargo carriers are 1. SQ, 2. FedEx Express (FX), 3. China Airlines (CI), 4. Aerologic (3S) and 5. TR.
Finally, the last category is about the Top Airlines by absolute Cargo Growth, and they are 1. China Eastern Airlines (MU), 2. Turkish Airlines (TK), 3. Raya Airways (TH), 4. My Jet Xpress logic (N7) and 5. 3S.
Stay tuned with us. Further, follow us on social media for the latest updates.
Also, read Air India Takes the Delivery of Another Boeing 777 | Exclusive – Aviation A2Z
Join us on Telegram Group for Latest Aviation Updates. Subsequently, follow us on Google News.