Vanessa Hudson has been announced as the next CEO and Managing Director of Qantas (QF) Group. Succeeding Alan Joyce, who is set to retire in November 2023.
Furthermore, Qantas Group has announced its plan to offer 50 scholarships to female students and Aboriginal and Torres Strait Islanders.
The scholarships are aimed at providing support and assistance to these students. So that they can kickstart their careers in the aviation industry through the Qantas Pilot Academy.
Qantas Appoints First Female CEO
Vanessa Hudson, the current Chief Financial Officer of the Qantas Group, has been appointed as the next CEO and Managing Director.
Having worked in various executive roles across the Group for 28 years, including as Chief Customer Officer and Senior Vice President for Qantas across the Americas and New Zealand.
Ms. Hudson will join the Board as CEO designate and continue to hold her current position until the 2023 Annual General Meeting. Following this, she will become the 13th CEO in the airline's 103-year history.
Qantas Group Chairman Richard Goyder said that Ms. Hudson's appointment was made after a thorough selection process and would ensure a seamless transition from current CEO Alan Joyce. Subsequently, the new CFO will be announced in due course.
Ms. Hudson expressed her deep honor at being selected to lead the national carrier. Further, stating that the company is well-positioned for the future and filled with highly skilled individuals.
She stated that her primary goal would be to provide exceptional service. To the company's customers, employees, shareholders, and communities.
Qantas to Support more females, Indigenous Australian Pilots
Qantas has announced plans to offer female students 50 scholarships over five years. Further to Aboriginal and Torres Strait Islanders at the airline's Pilot Academy. As part of efforts to support the growth of Australia's aviation industry and encourage diversity in the flight deck.
The scholarship program will expand to almost double its size. With Qantas now awards 10 scholarships each year, up from six in the past, following a three-year hiatus due to the pandemic. Furthermore, the investment in the program will total $1.5 million over the five-year period.
Each scholarship offered by Qantas Group's Pilot Academy is valued at up to $30,000, which covers accommodation, meals, and utilities during the training period. However, tuition fees are not included in the scholarship program.
Qantas Group Pilot Academy was established in 2020 to provide a long-term source of aviation talent for Qantas, QantasLink, and Jetstar. Further, assist the broader aviation industry in meeting the rising demand for skilled pilots.
The company aims to increase its number of pilots by 1,600 in the next ten years. As it expands and launches new flights, such as Project Sunrise.
Globally, women make up only around 5% of commercial airline pilots. But at Qantas, the number is slightly higher, with more than 7% of its pilots being women.
The Academy is currently accepting applications for its upcoming training sessions, and potential scholarship recipients are encouraged to apply through a written application.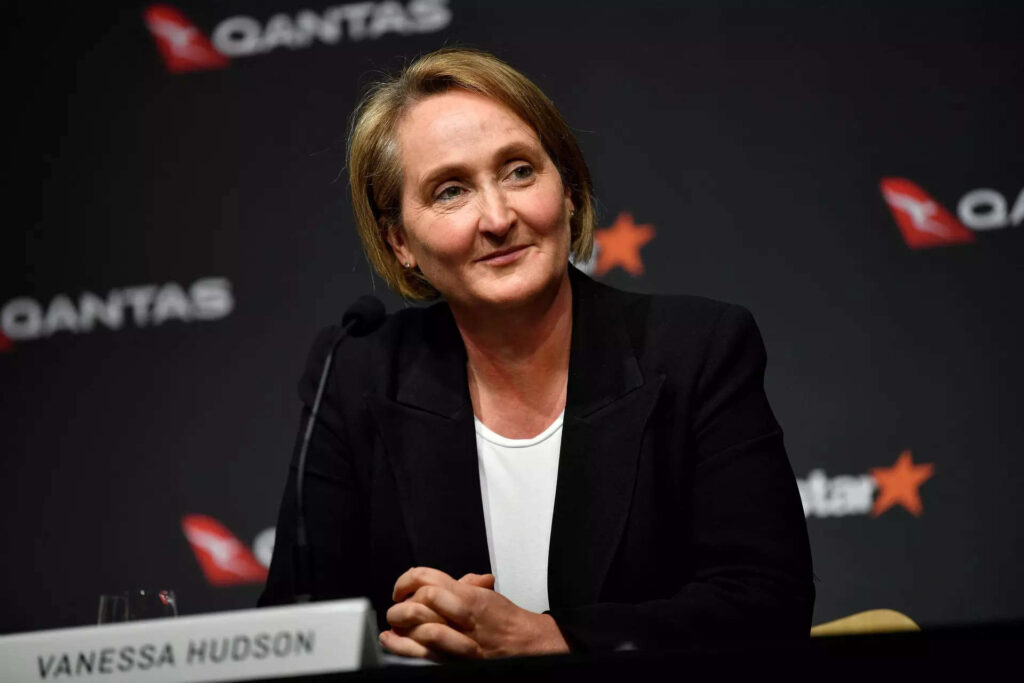 Who is Vanessa Hudson?
Vanessa Hudson has been part of Qantas since 1994, taking on various senior commercial, customer, and finance roles both in Australia and overseas.
Some of these roles include Executive Manager of Sales and Distribution, Senior Vice President for Qantas in the Americas and New Zealand, and Executive Manager for Product and Service.
Her responsibilities covered different areas, such as sales channels, revenue management, and network planning. Furthermore, In 2018, Vanessa became the Chief Customer Officer.
She joined the Group Management Committee. In 2019, she became the Group's Chief Financial Officer. Successfully managing the company's financial challenges during the COVID crisis.
Vanessa holds a Bachelor of Business and is a member of the Institute of Chartered Accountants. She currently resides in Sydney with her husband and two daughters.
Stay tuned with us. Further, follow us on social media for the latest updates.
Also Read: Indian Students Deported Back to Delhi from USA on Delta Flight – Aviation A2Z
Join us on Telegram Group for the Latest Aviation Updates. Subsequently, follow us on Google News.