On Monday, the Philippine primary airport experienced a power outage, resulting in flight cancellations. Furthermore, delays when a large number of passengers were anticipated to arrive after an extended holiday weekend.
The Manila International Airport Authority reported that Terminal 3, the airport's main terminal that handles both international and domestic flights, has already canceled 40 domestic flights due to a power outage. President Ferdinand Marcos Jr. issued an order to restore electricity promptly.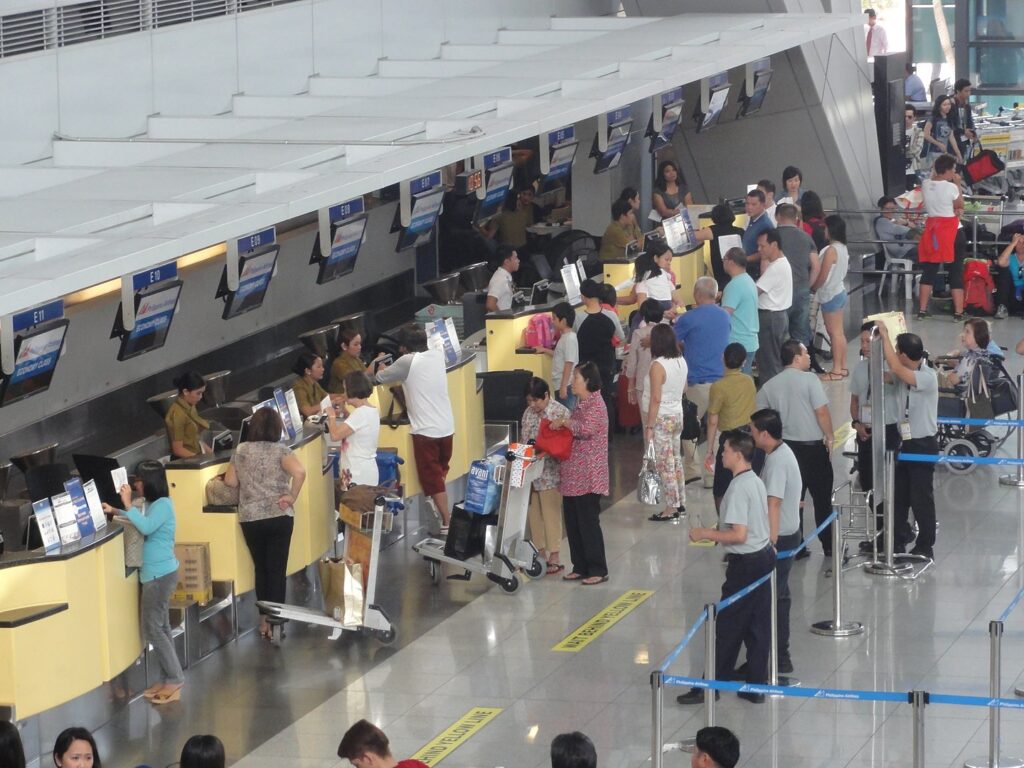 Flight Cancellations at Philippine Airport
According to the airport authority, critical facilities at the airport are currently receiving standby power. Which has enabled the partial operation of computer systems for airlines and immigration to process inbound and outbound passengers.
The authority stated that it is investigating the cause of the power outage, which began at 1:05 am local time. The incident occurred on a public holiday in the Philippines when many people were expected to fly back to Manila after a long weekend.
Terminal 3, which serves both international and domestic flights, had already canceled 40 domestic flights due to the power outage.
The Southeast Asian country experienced a similar incident four months ago. When a power failure caused the country's airspace to be closed on New Year's Day. This affected about 600 flights and left approximately 65,000 passengers stranded.
In a tweet, the communications office of President Ferdinand Marcos Jr. said that Marcos has instructed Transportation Secretary Jaime Bautista to restore power. Assist affected passengers at the affected airport terminal "as soon as possible."
Marcos is on an official US visit and is scheduled to meet with President Joe Biden at the White House on Monday.
Airlines Advisories
Cebu Pacific Air has advised passengers of possible flight disruptions and cancellations. Due to the power outage at the Ninoy Aquino International Airport, as stated in a statement posted on the airline's Facebook page.
Six of the largest conglomerates in the Philippines recently submitted a plan worth $1.8 billion to the government in a separate development. Proposing the modernization and capacity increase of Ninoy Aquino International Airport.
Stay tuned with us. Further, follow us on social media for the latest updates.
Also Read: US Airlines, Including American, United, Delta, and Southwest, want you to Dress Properly – Aviation A2Z
Join us on Telegram Group for the Latest Aviation Updates. Subsequently, follow us on Google News.