Air France-KLM has fully repaid the €300 million remaining French State hybrid perpetual bonds and paid the required compensation of the French State for the shares subscribed in April 2021 without change required of the capital ownership.
The Group has therefore refinanced €407 million with a new issuance of hybrid perpetual bonds with the French State without any restrictions attached.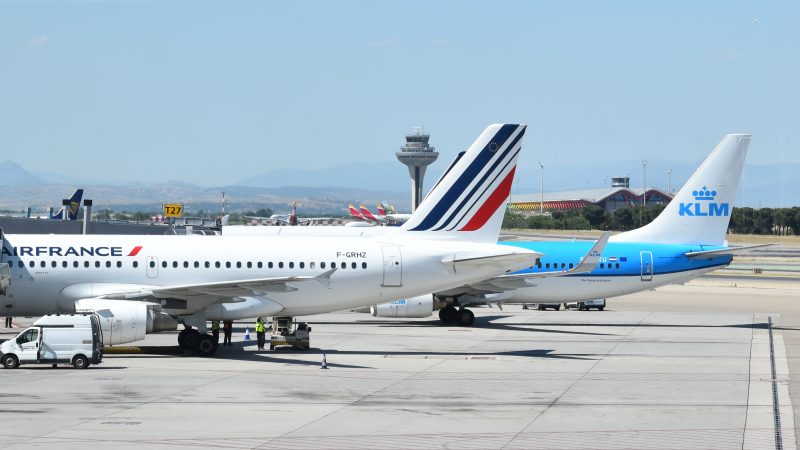 Air France-KLM and Air France announce
Following the intention expressed during the presentation of the Group's Full Year 2022 results on February 17, 2023, Air France-KLM today announces the final repayment of the outstanding perpetual hybrid bonds held by the French State, as well as the required compensation of the French State for the shares subscribed in April 2021 as per the EU Covid-19 Temporary Framework.
With this deal, the Group can completely withdraw from the Covid-19 recapitalization State Aid. Together with all associated restrictions and changes to capital ownership.
The Group has now refinanced these repayment and compensation obligations. They are totalling €407 million through the issue of new French State hybrid perpetual bonds. By the European Commission's decision from February 16, 20231.
These new hybrid perpetual bonds with no restrictions attached have the same financial terms as the one that was repaid and will be assimilated to the €320 million hybrid perpetual bonds issued on March 17, 2023, with the non-call date and interest rate step-up deferred by two more years (March 2029).
CEO Insights
"Today represents an important turning point for Air France-KLM," said Mr Benjamin Smith, Group CEO. I'm happy to report that all State funding has been entirely repaid, freeing us from the related restrictions. To express my gratitude for the Dutch and French governments'
I also want to thank our colleagues worldwide for their unflinching devotion in these trying times. Your support has been of incredible value during this unprecedented Covid-19 issue. We've started a good turnaround, and we can keep it going.
We will survive and thrive after this challenging time stronger because of our ongoing and rapid transformation and because we will be a leader with a strong sustainability emphasis when we do."
Stay tuned with us. Further, follow us on social media for the latest updates.
Also, read Due to a technical issue, an IndiGo flight bound for Bengal returns to Delhi Airport.
Join us on Telegram Group for Latest Aviation Updates. Subsequently, follow us on Google News.