A technical issue on an IndiGo flight with 230 passengers destined for Bagdogra resulted in a major emergency at the Indira Gandhi International Airport in Delhi.
Another instance of this kind occurred on Saturday afternoon when a technical issue forced an IndiGo plane headed for Bagdogra in West Bengal to return to Delhi.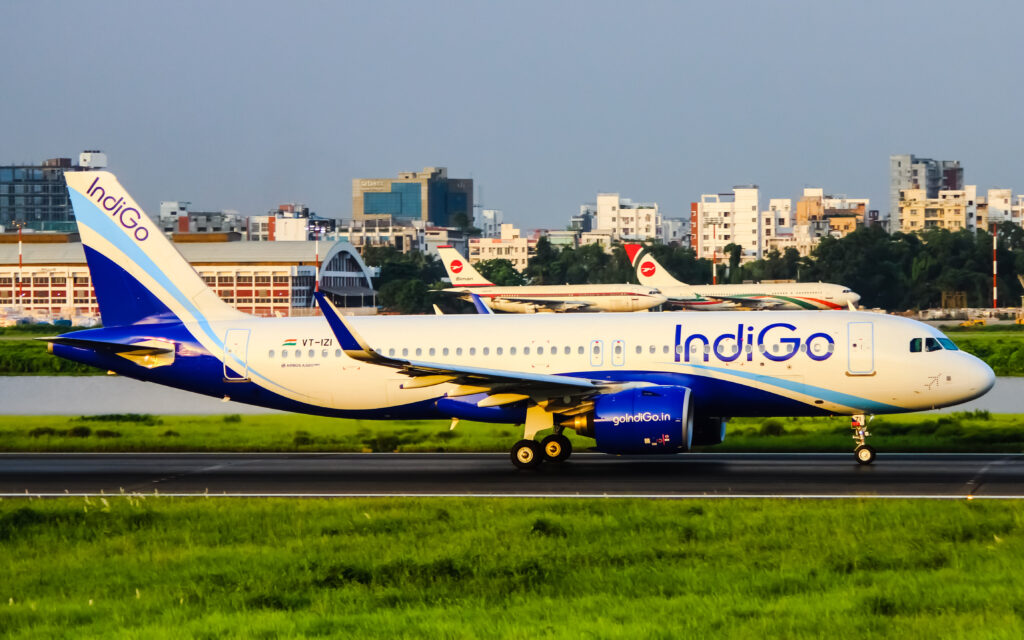 IndiGo flight back to Delhi
---
IndiGo flight 6E 282 from Delhi to Bagdogra turned around and returned to Indira Gandhi International Airport in Delhi as a safety measure, according to a statement from IndiGo.
The pilot asked for a turnaround after seeing a technical problem. Having successfully landed, the aircraft is now undergoing the required examination.
A backup aircraft was made available for the passengers' flight to Bagdogra, according to an IndiGo statement. Source: There were 200 passengers on board the plane, and everyone was secure.
A similar situation occurred earlier this month when a mechanical issue forced an Indigo flight headed for Varanasi to make an emergency landing at Rajiv Gandhi International Airport (RGIA) in Hyderabad.
Similar Incidents
---
The IndiGo Flight 6E897 made an emergency landing at 6:15 a.m. on April 4, 2023, at Hyderabad International Airport. According to the Directorate General of Civil Aviation (DGCA). Furthermore, the flight had originally taken off from Bengaluru for Varanasi but had been rerouted.
A Lucknow-bound AIX Connect flight service from Bengaluru earlier on March 10 had to return to the airport due to a technical problem shortly after takeoff. Further, A total of 1,090 technical hiccups have been documented. In various flights between 2021 and 2023, according to government data.
While flying, technical difficulties might arise that are related to the equipment, systems, or other parts of the aircraft that are installed not performing properly or malfunctioning.
Stay tuned with us. Further, follow us on social media for the latest updates.
Also, read, At the CSMIA, 2 foreigners exchange boarding passes before departing to (aviationa2z.com)
Join us on Telegram Group for Latest Aviation Updates. Subsequently, follow us on Google News.
---