Tata-owned Indian FSC Air India (AI) announced that it has redesigned the remuneration (Salary structure) plan for its pilots and cabin crew. The updated design includes a hike in the hourly flying rate for pilots.
According to a source, Air India has increased the salaries of over 2,700 pilots across Air India and AIX Connect (which includes Air Asia India and Air India Express).
Furthermore, over 5,600 Air India's cabin crew will get a hike as part of the airline's five-year transformation plan. The new compensation structure is designed to revamp the pay rates for these employees.
Air India hike salary for Pilots and Cabin crew
---
According to an internal circular, AI has announced a revision in the flying staff compensation, effective April 1, 2023. The airline has simplified its compensation structure for pilots and cabin crew. Furthermore, the guaranteed flying allowance component has been doubled from 20 hours to 40 hours.
However, it is still lower compared to the pre-pandemic period when AI pilots received a guaranteed 70 hrs of flying.
As part of the 5-year transformation plan, the salaries of more than 2,700 pilots across Air India and AIX Connect will be increased. Subsequently, more than 5,600 of Air India's cabin crew will get a hike in salary.
The revision has set the one-year CTC of a trainee pilot at ₹ 50,000, while a senior commander will earn ₹ 8.50 lakh per month.
As per the internal circular, a new cabin crew member's salary will be ₹ 25,000 monthly. At the same time, a cabin executive will earn ₹ 78,000 monthly.
The circular also outlines that pilots training for command upgrade and conversion training will receive additional compensation. Furthermore, for their time spent in-ground and simulator training.
New Reward System
A source told PTI that Air India plans to offer additional rewards to acknowledge the long service of its employees and will also increase the stipend for trainee pilots.
Furthermore, the airline will extend the contracts of almost 800 Fixed Term Contract (FTC) pilots until they reach the age of 58 years. Nonetheless, Air India has around 4,700 FTC cabin crew and nearly 1,000 permanent cabin crew.
AI plans to introduce two new levels of designations – Junior First Officer and Senior Commander.
Many senior pilots, who have worked as commanders for four or more years, will be upgraded to the Senior Commander rank. Subsequently, this will give them instant inclusion into the management cadre. Furthermore, they will receive extra allowances for executive duties.
The cabin crew organizational structure for both permanent and FTC (Fixed Term Contract) cabin crew will now have four segments. They are – Trainee Cabin Crew, Cabin Crew, Cabin Senior, and Cabin Executive.
Moreover, stipends for trainee cabin crew members, both fresher and experienced, will increase by over 20%.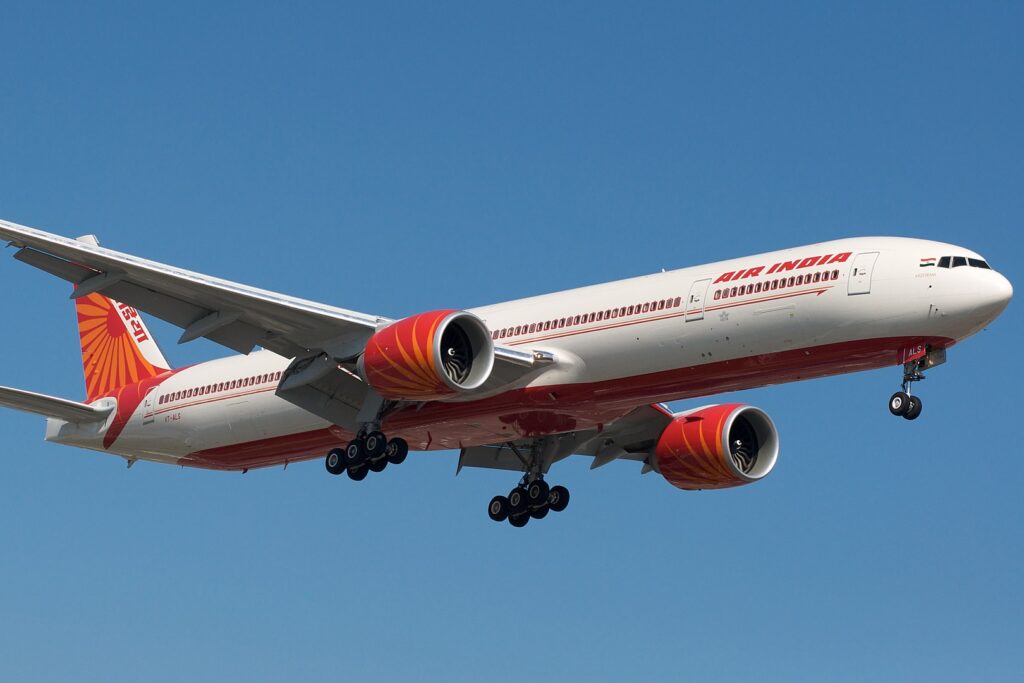 Bottom Line
---
Air India will be doubling the domestic layover and checking crew allowances. Further, introducing additional grooming allowances for cabin supervisors.
In February, the airline plans to recruit over 4,200 cabin crew trainees and 900 pilots this year. Additionally, Air India has placed orders for 470 planes with Boeing and Airbus.
What do you think about Air India's salary hike for pilots and cabin crew? Do you believe other staff also get the hike in salaries? Let us know in the comments on our social media pages.
Air India will soon merge the Vistara (UK), and they will induct all its employees. It will be interesting to see the revised structure for Vistara employees.
Stay tuned with us. Further, follow us on social media for the latest updates.
Also Read: US Airlines, Including American, United, Delta, and Southwest, want you to Dress Properly – Aviation A2Z
Join us on Telegram Group for the Latest Aviation Updates. Subsequently, follow us on Google News.
---