In an effort to broaden its international service, Vistara has started flying between Mumbai and Mauritius. In recent months, the airline has launched a number of new offshore services while also getting ready to consolidate its operations with Air India.
Direct flight from Mumbai to Mauritius

The direct service between Mumbai and Mauritius was launched by Vistara . The airline has been operating the flight since it was first announced, and it will use this route five times per week.
The flight (UK 241) from the United Kingdom to Mauritius will be run by Vistara every Monday, Wednesday, Friday, Saturday, and Sunday.
The first flight, according to Flightradar24.com, departed Chhatrapati Shivaji Maharaj International Airport (BOM) at 06:13 and arrived at Sir Seewoosagur Ramgoolam International Airport (MRU) at 10:24 local time following a 5:45-hour trip.
Vistara's Chief Executive Officer, Vinod Kannan, said
"As we begin operations to Mauritius, we are thrilled to bring India's greatest airline to Africa. It is a fantastic fit for our network because of the established relationships and robust trade between the two nations, as well as the expanding tourism potential of the area.
Passengers will value the opportunity to use Vistara's award-winning products and services in this market, we are convinced. On this route, the airline is providing its regular three-class service in economy, premium economy, and business class. However, this flight is unique in that it is being flown by a brand-new Airbus A321LR for Vistara.
Also, read
Vistara quickly announced Mauritius as the plane's initial destination after obtaining it in February. The Mumbai-Mauritius airport pair is within the aircraft's 4,000 nautical mile range at 2,905 miles (4,675 km). (7,400 km). Through the use of extra gasoline in three additional centre tanks, it can carry 206 passengers and travel great distances.
The A321LR isn't the only new aircraft in Vistara's inventory; on February 28, the airline welcomed its 50th member of the Airbus A320 family.
Air India and Vistara
But in anticipation of its merger with Air India, Vistara has chosen to put a hold on any further aircraft orders. The airline did make it clear that it will keep up with its existing aircraft purchases, the majority of which would go into more global expansion.
The airline will continue to operate as an independent organisation till the beginning of next year, even though Vistara's brand will finally disappear as its operation is integrated into Air India.
Additionally, in the upcoming months, international expansion will play a big role. Recently, Kannan stated that Vistara might boost the percentage of its international operations to 40% prior to the completion of its merger with Air India.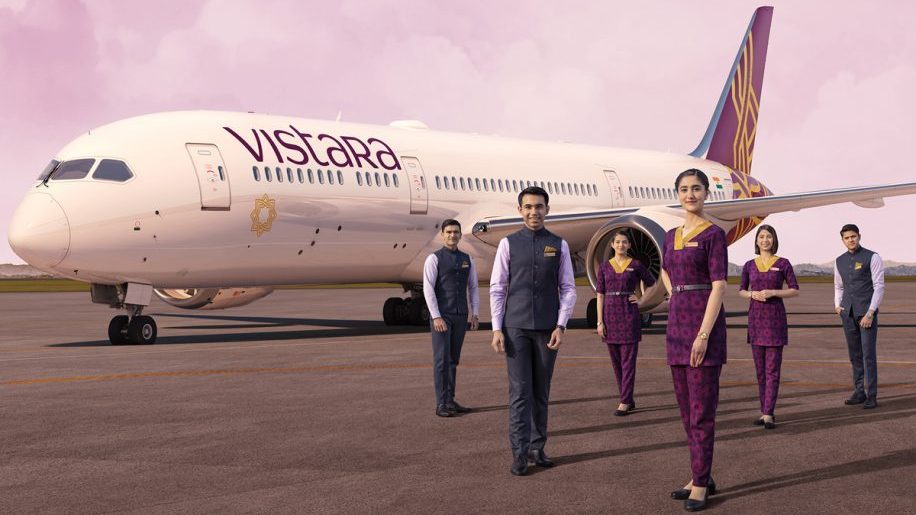 A number of locations in the Middle East, Southeast Asia, and Europe are currently served by its flights, including Abu Dhabi, Bangkok, Colombo, Dammam, Dhaka, Dubai, Frankfurt, Jeddah, Kathmandu, London Heathrow, Male, Muscat, Paris, and Singapore.
Thank you
Stay updated with Aviationa2z.com