MUMBAI- 16th December, India's Largest airline has leased Boeing 777 to fly Delhi to Istanbul. The airline has leased B777 from Turkish airlines and has applied for final approval from DGCA regarding commencement of operations.
The decision to lease widebody aircraft came after the civil aviation authority allowed domestic airlines to wet lease plane for 1 year. Earlier the airline can wet lease foreign aircraft for 3 months only.
Indigo Wet Leased Boeing 777 for Delhi-Istanbul-Delhi Route
The Indigo Airlines decided to wet lease Boeing 777 from Turkish airlines after the DGCA granted permission to wet lease the aircraft for additional 6 months. This gives indigo a total 1 year to wet lease such aircraft.
The airline in its statement said, "They have received the grant from Ministry of Civil Aviation (MoCA) to wet lease aircraft for 6 months and with another six months can be extended." They further stated that other Indian carriers can also apply for such extension. The government can grant them permission depending on the airline's intention to serve.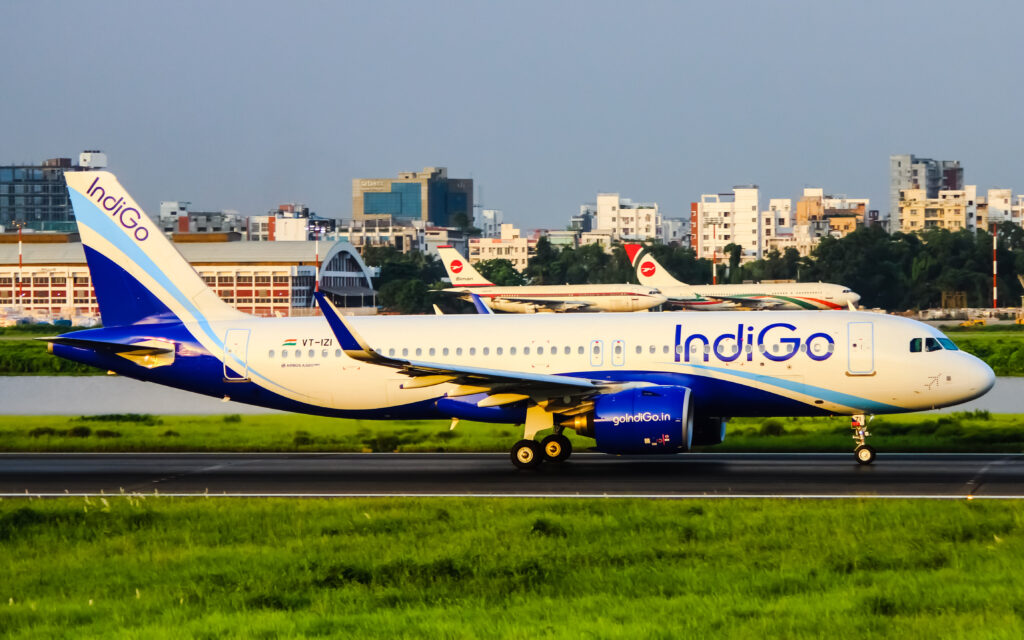 Indigo earlier told that it will fly newly lease Boeing 777 on Mumbai-Istanbul route. But in a press release they have confirmed that it will continue to fly on Delhi-Istanbul-Delhi route. They will only replace the Currently operated A321s with B777s to get benefits of high passengers demand.
In a press release IndiGo stated, "We are working closely with regulatory authority to ensure all the necessary steps to get the approval are completed on time." They further stated that, "the wet lease solution will help them utilize our Airbus A321s single aisle fleet to continue our network deployment in light amid the global supply chain issues.
Indigo airlines has fleet of more than 280 aircrafts. It mostly operates narrowbody fleet of Airbus and ATR aircrafts. Recently they have leased A321 cargo planes to support their logistics business. This will be first time that Indigo will operate Boeing aircraft in its fleet.
Why Indigo Leased Boeing 777?
Indigo has never operated any Boeing aircraft in its 16 years of existence. So why suddenly they want to do it. Thats where the wet lease solutions help.
In a wet lease, the lessor supplies the pilots, staff that handles the maintenance and insurance of the aircraft. During the term of the lease, the lessor is also in charge of maintaining operational control of the aircraft.
So, this wet lease doesn't require indigo to recruit and train new employees on Boeing planes. This saves their cost and time, which is most valuable in Aviation Industry. But why they choose Turkish airline? the Indigo airline has codeshare agreement with Turkish airlines, and this helps both the airlines to have connecting flights to and from India and Turkey.
But why Boeing 777, the Turkish airlines has huge fleet of B777-300ERs. The capacity of such aircraft is almost twice that of airbus A320 family jets. With this Indigo can have huge payload and can also carry more cargo in the aircraft, which was issue with A320 aircrafts.
Indigo Turkish airlines codeshare
The World's 10th largest airline in terms of aircraft capacity, Indigo in 2018 announced the codeshare agreement with 9th largest Turkish national carrier, Turkish airlines. It was the first codeshare by Indigo airlines as a part of its international expansion strategy.
The agreement is a win-win situation for both the carriers. As with this codeshare indigo operates to Istanbul and from there to Portugal and Switzerland on Turkish aircraft. This also helps Turkish airlines to deepen its network with vast domestic networks on which indigo operates.
Vinay Malhotra, head of global sales for IndiGo said, "We have seen a significant demand for travel from India to Turkey, Switzerland, and Portugal."
With this codeshare, indigo provides 19 connecting flights from Istanbul to various destinations. Few to name are Geneva, Lisbon, Porto, and Basel.
Conclusion
We are delighted that Indigo starts operating Widebody plane and with this experience from widebody operation they can order such jets and operate on long haul routes. Today, Indigo is largest airline in India with market share of 58% and mostly fly to nearby destinations. It is yet to capitalize on international market such as European, North American and East Asian.
The demands to these countries have been steadily increasing and with only TATA's Air India and Vistara operating as an Indian carrier can provide them monopoly over the routes. If Indigo enters this segment, then it will be interesting to keep an eye on.
We will keep you posted about the Indigo and other Aviation Related interesting stuff, so make sure you click on the bell icon.
Also Read, New Airbus A321 plane making XLR pattern | Track Now – Aviation A2Z
Stay connected with Aviation A2Z!
Join Our Telegram Group for Latest Aviation Updates: –https://t.me/aviationa2z and follow us on Google News for latest Aviation Updates