Prime Minister Narendra Modi will visit Karnataka on Monday to inaugurate an airport in Shivamogga as well as numerous other development projects.
According to a statement issued on Saturday, the prime minister will walk through and examine the newly completed airport before launching and laying the groundwork for a number of projects in Shivamogga.
Modi's day-long tour of swing states The Jal Jeevan Mission in Shivamogga and Belagavi districts of Karnataka will see the inauguration of a number of new projects, including smart city projects, railways and road projects, and rural water connectivity projects.
He will also release the 13th instalment of PM-KISAN.
The construction of Shivamogga's new airport cost about Rs 450 million. The airport's passenger terminal building has a 300 passenger per hour capacity. According to a government statement, the airport will increase Shivamogga's connection and accessibility, as well as that of other nearby areas in the Malnad region.
Shivamogga-Shikaripura-Ranebennur and the Koteganguru railway coaching depot will both have their foundation stones laid by the prime minister in Shivamogga. Enhanced connectivity between the Malnad region and the Bengaluru-Mumbai mainline would be made possible by the new line, which will be built for a cost of Rs 990 crore.
To help launch new trains from Shivamogga and relieve pressure on the maintenance facilities in Bengaluru and Mysuru, the coaching depot in Shivamogga city will be built at a cost of more than Rs 100 crore.
PM Modi will also lay the cornerstones for other road construction projects. The projects include building a new bypass for Shikaripura Town on NH 766C connecting Byndur and Ranibennur, widening NH-169A from Megaravalli to Agumbe, and building a new bridge at Bharathipura in Thirthahally Taluk on NH 169. The projects will be developed at a cumulative cost of more than Rs 215 crore.
He will formally open and lay the groundwork for several multi-village projects totaling more than Rs 950 crore under the Jal Jeevan Mission, as well as 44 Smart City initiatives totaling more than Rs 895 crore in Shivamogga city.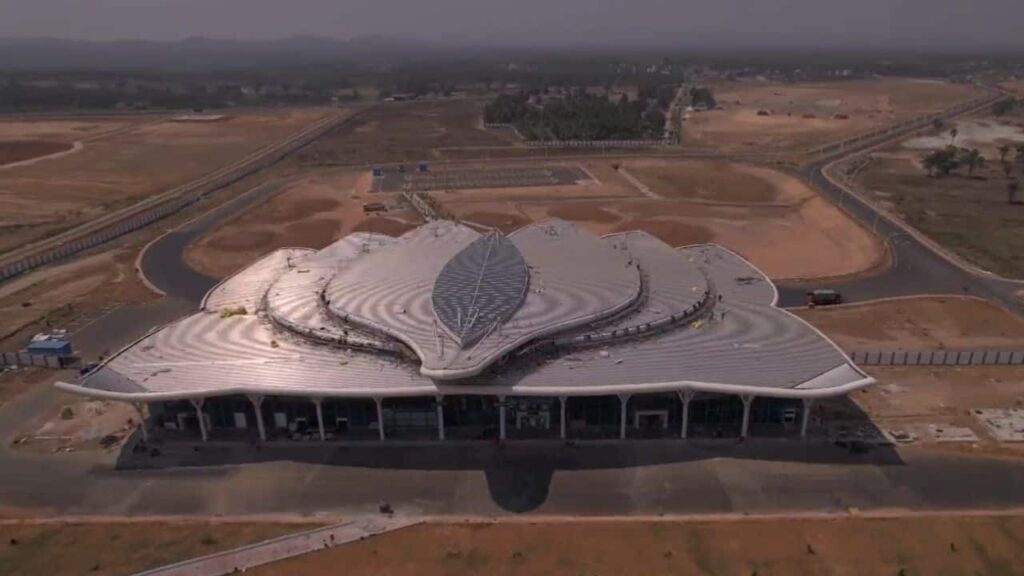 He will distribute the 13th installment of the Pradhan Mantri Kisan Samman Nidhi (PM-KISAN), which amounts to around Rs 16,000 crore, to more than eight crore beneficiaries in Belgavi.
He will also lay the cornerstones for six multi-village scheme projects in Belagavi that are part of the Jal Jeevan Mission. He will dedicate the renovated Belagavi Railway Station to the nation.
Also read:
One Out Of Every Three Trained Pilots Is Unemployed: DGCA Chief
Follow us on Google News for latest Aviation Updates
Join us on telegram group
Stay tuned…