In response to a bomb threat aboard a Transavia flight from Prague, operations at Eindhoven Airport (EIN) were momentarily suspended on Friday (PRG).
Transavia flight
Due to a "suspicious circumstance" on Transavia flight HV5234, the Royal Netherlands Marechaussee (military police) were called to the southern airport on Friday afternoon. At 14:53 CET, the Boeing 737-800 with the registration PH-HZN successfully touched down in Eindhoven before being transported to the military terminal for an examination. It's unknown what kind of threat it is.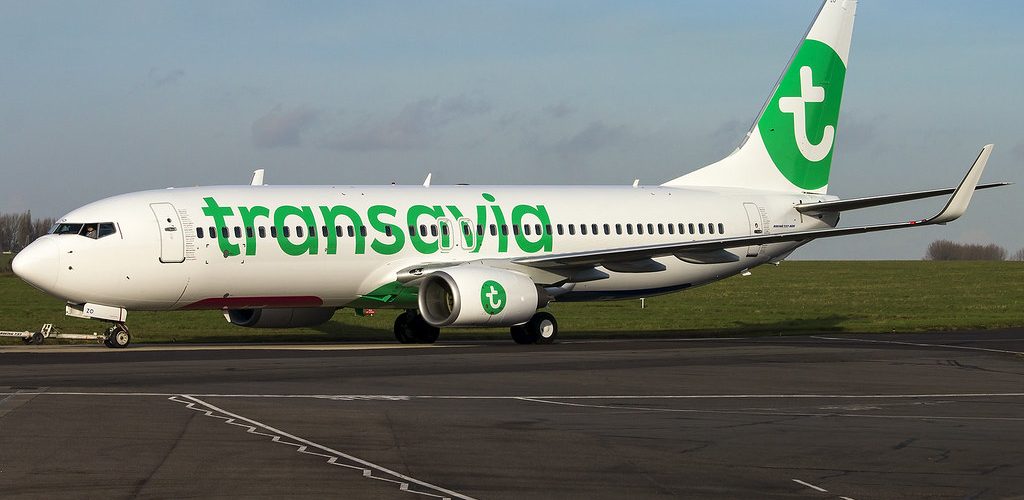 Wizz Air, Ryanair, and Transavia planes arriving at the airport were diverted to the adjacent airports of Maastricht-Aachen (MST), Amsterdam (AMS), Weeze (NRN), and Brussels during the afternoon as a precaution (BRU).
Eindhoven Airport
The incident was confirmed by Eindhoven Airport in a tweet, which warned travelers that there might be some delays for those traveling on flights tonight evening.
There won't be any departing or arriving planes from Eindhoven Airport until at least 5 p.m. because of a bomb threat that was received on an inbound flight from the Czech Republic. The investigation is being handled by the Royal Military Police.
Also, read
At the Eindhoven Air Base terminal, all 141 passengers and six crew members safely evacuated while the jet was being investigated by explosives experts and police dogs. At 19:15 CET, the Marechaussee declared it safe to restart operations after finding nothing untoward.
Transavia expressed regret to its patrons for the inconvenience the bomb threat had caused. According to a statement given to Easy Flying by the budget airline,
While regretting the situation and, in particular, the annoyance it causes passengers, Transavia wants to emphasize that safety always comes first. It is not yet known how the disruption would affect planes leaving from Eindhoven Airport on Friday. The earliest feasible notice will be given to the passengers.
American Airlines flight AA2051 to Chicago
An identical occurrence happened in El Paso (ELP) on February 17 immediately preceding Friday's bomb threat. After an iPhone nicknamed "I have a bomb" tried to airdrop an image to passengers onboard American Airlines flight AA2051 to Chicago (ORD), the aircraft was left stranded on the apron for five hours. Later that day, the jet was allowed to take off when the Federal Bureau of Investigation (FBI) determined there was no known credible threat.
Following a Department of Public Safety investigation, a high school student from Pittsburgh was detained earlier this week. According to Sky News, the student told authorities that it had been sent "in jest" before acknowledging his role. The adolescent is accused of "falsely reporting an emergency or causing a false alarm," which carries state felony charges in El Paso County if found guilty.
Complaints about AirDrop, an Apple function that lets iOS users share photos and videos with other linked Apple devices within a 30-foot range, have been voiced regularly.
Over the past few years, there have been numerous high-profile AirDrop "pranks" that have caused delays and disruptions at airports all around the world. To avoid receiving unwanted texts, users can manually stop the capability using the iPhone's AirDrop settings.
Thank you
Stay updated with Aviationa2z.com