Boeing has been forced to halt 787 Dreamliner deliveries once more, just months after resuming delivery to customers after a year-long pause.
According to statements from the Federal Aviation Administration and Boeing, additional research of the fuselage will be required to address fresh concerns raised by the agency.
"When examining certification documents, Boeing identified an analysis error by our supplier relating to the 787 front pressure bulkhead," the company explained, referring to the section of a plane's nose that keeps the cabin pressurised.

"We alerted the FAA and halted 787 deliveries while we conduct the necessary analysis and documentation."
The FAA stated that deliveries would not start up again until it was satisfied that the problem had been solved. The FAA and Boeing are collaborating to determine any necessary steps for recently delivered aircraft.
Even though the 787 Dreamliners are still flying, the FAA had suspended delivery of the widebody aircraft between May 2021 and July 2022 as it investigated concerns about quality control throughout the production process.
Even though Boeing was unable to deliver the 787 in the latter half of 2021 and most of 2022, it nonetheless continued to be built. After receiving permission to resume deliveries, it was able to complete a large portion of that backlog by delivering 34 Dreamliners between August of last year and January of this year.
Boeing intends to continue maintaining plane assembly throughout the present delivery pause.
According to Boeing, there are no urgent safety-of-flight concerns for the fleet that is currently in use.

"Production is still going on, and no more aeroplane rework is anticipated.

We are in constant contact with our clients and will stick to the FAA's guidelines.

We currently do not foresee a change to our production and delivery outlook for the year, even though near-term deliveries will be affected."
Yet if deliveries are stopped, Boeing will suffer yet another financial setback as it relies heavily on payments from airlines at the time that jets are delivered.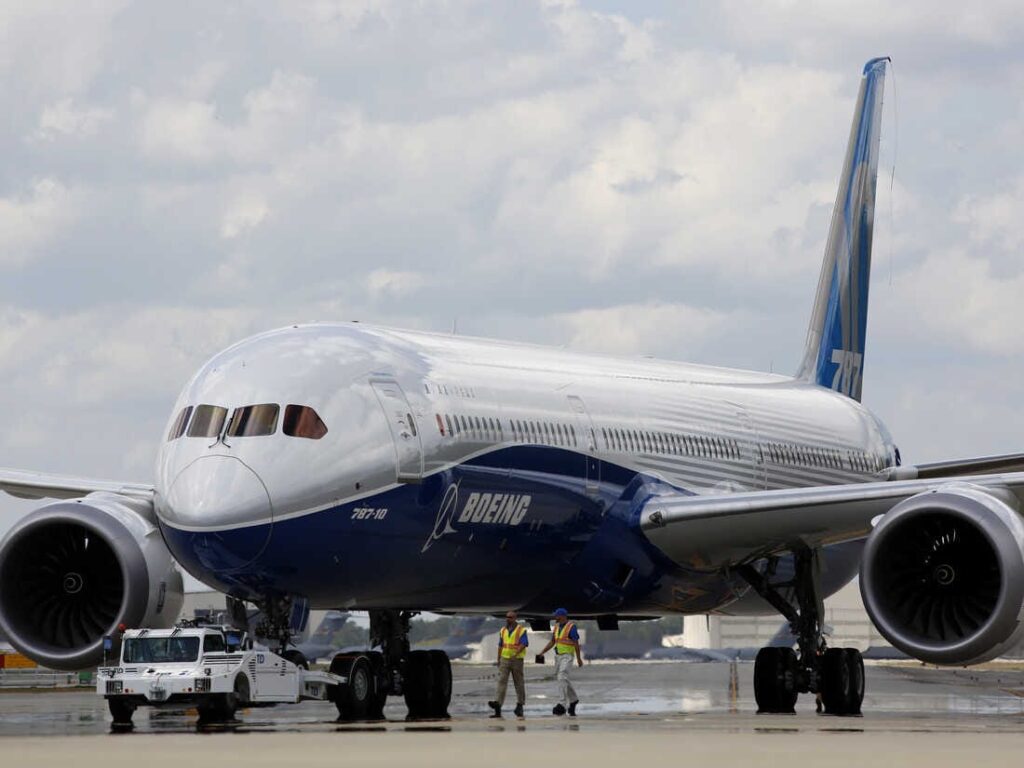 Following two fatal crashes, Boeing's best-selling aircraft, the 737 Max, was grounded for 20 months, from March 2019 to November 2021. As a result, Boeing has reported significant financial losses totaling $26.3 billion over the past four years.
Boeing shares fell 4% in morning trading on Friday as a result of the most recent information. Up 9% year to date as of Thursday's close and up more than 30% since receiving FAA approval to resume 787 deliveries in late July.
Stay tuned…
Also read : Air India To Hire 900 Pilots, 4,200 Cabin Crew This Year | Exclusive
Follow us on Google News.
Join Our Telegram Group for Latest Aviation Updates.