Air India has begun hiring across all ranks and roles in preparation for the delivery of the 470 aircraft from Boeing and Airbus. Currently, the airline employs around 140 people to support approximately 140 planes. Curiously, some of the positions Air India is hiring for pay more than Rs 2 crore rupees per year.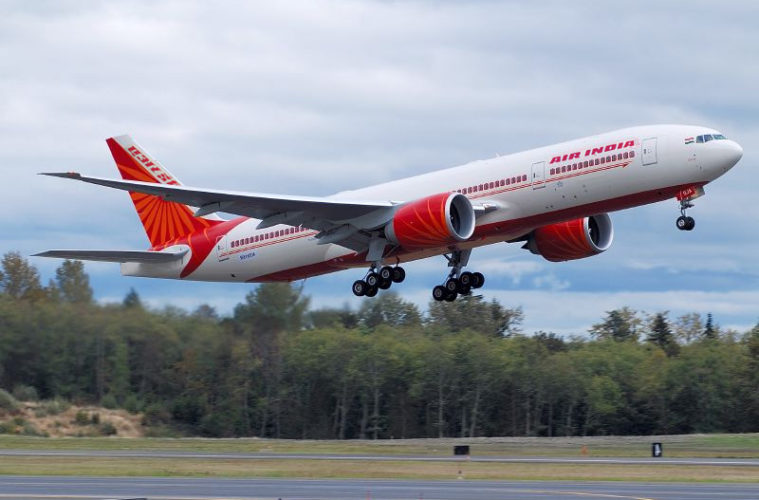 The airline is recruiting for 'B777 Captains,' with a yearly salary of more over Rs 2 crore.
"Inviting applications for First Officers for the B777 fleet from B737 NG/MAX Type Rated Pilots with high degree of competence," reads the role need.
According to the salary breakdown the airline provided to interested candidates, the position would pay $21,000 per month, which comes to up to Rs 17,39,118 using Saturday's exchange rate. On a yearly basis, this role would pay over Rs 2,08,69,416.
Because of the shortage of skilled pilots in the sector, the profession pays well, according to Mark Martin, CEO of Martin Consulting. Martin Consulting specialises in the aviation industry.
"The pilot scarcity around the world is creating a very strong demand for certified pilots with at least 5000 to 7000 hours on the specific aircraft."

Martin explained
Furthermore, the company's website lists various job openings, including those for cabin crew, ground staff, security, and other technical positions.
Air India's purchase of 470 planes would create over 200,000 new jobs in the Indian aviation industry. These positions on the company website appear to be forerunners of the same trend.
"Each flight would need at least 10 pilots, whose shift constantly changing, and they would need at least 50 cabin workers per aircraft. They will require cashiers, baggage handlers, maintenance engineers, and other staff members. After this agreement, the Indian aviation industry will see a large increase in employment."

Jitendra Bhargava, a former executive director of Air India
Air India revealed on Tuesday that it would be buying 470 planes from Airbus and Boeing. In addition, Air India Chief Commercial and Transformation Officer Nipun Aggarwal disclosed in a since-deleted LinkedIn post that the agreement with the aircraft manufacturers includes 370 options, which suggests that the airline could purchase an additional 370 planes at the same price it paid for the initial set of 470 aircraft.
Also read:
United Airlines Announced A New Family Seating Policy | Exclusive
Indigo Mumbai-delhi Flight Receives Fake Bomb Threat, The Second Incident On Same Day | Exclusive
Follow us on Google News for latest Aviation Updates
Join us on telegram group
Stay tuned…