The US brought its most advanced fighter jet, the F-35, to India for the first time this week, along with F-16s, Super Hornets, and B-1B bombers, in an effort to entice New Delhi away from its traditional military supplier, Russia.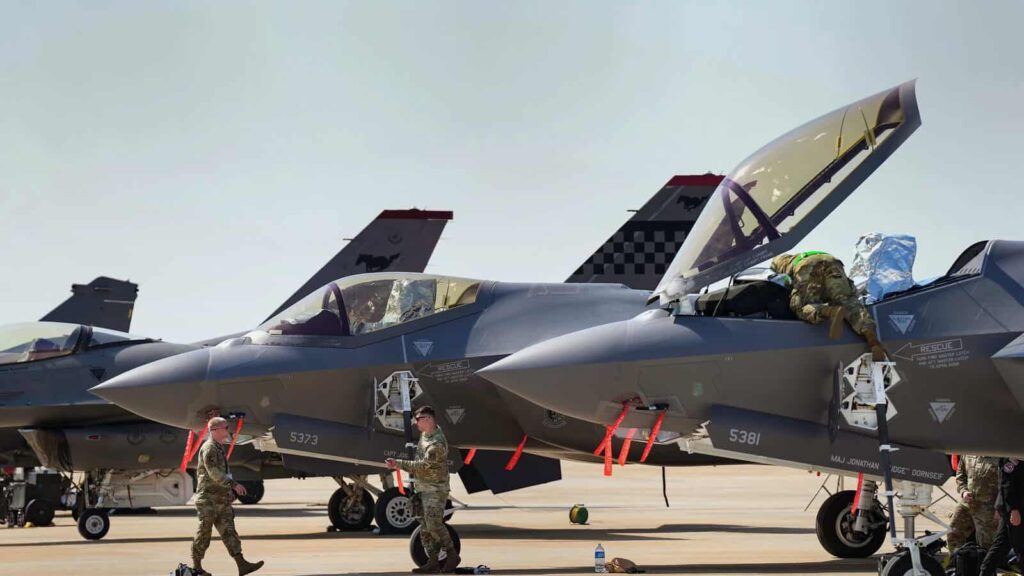 India, keen to modernise its mostly Soviet-era fighter jet fleet in order to increase its air capability, is apprehensive about Russian supply delays caused by the Ukraine crisis and faces Western pressure to separate itself from Moscow.
The largest American delegation in the 27-year history of the Aero India exhibition in Bengaluru, which finishes on Friday, highlights the expanding strategic partnership between the United States and India.
Russia, who has been India's top weapons supplier since the days of the Soviet Union, had a minimal presence in comparison. State-owned arms exporter Rosoboronexport shared a booth alongside Almaz-Antey, United Aircraft, and tanks, trucks, radars, and aeroplanes in miniature.
Despite the fact that Russia hasn't sent a fighter jet to Bengaluru in ten years—since India started evaluating more European and US fighter jets—Rosoboronexport had a more prominent location for their stall in prior iterations of the show.
The second aircraft carrier of the Indian Navy is already receiving fighter jets from Boeing F/A-18 Super Hornets, and the air force is also receiving Lockheed Martin's F-21, an updated F-16 created for India and unveiled at Aero India in 2019.
Tensions with China and Pakistan have pushed a $20 billion air force proposal to purchase 114 multi-role fighter aircraft into stark relief, which has been on hold for five years.
"India is not considering the F-35 as of now, but the first-ever demonstration of two F-35s at Aero India was a sign of Washington's growing strategic relevance to New Delhi."

According to Indian Air Force (IAF)
According to independent defence analyst Angad Singh, it was "not a sales pitch" but rather a signal of the value of the bilateral defence relationship in the Indo-Pacific area.
Even while arms sales aren't the foundation of the relationship, he continued, "India and the US have military coordination and partnership."

The nations that are permitted to purchase F-35s from the United States are chosen carefully. Vice Admiral Michael L. Baker, the defence attache at the US embassy in India, responded that New Delhi was in the "very early phases" of deciding whether it wanted the jet when asked if it will be offered to India.
In response to a request for comment regarding the IAF's interest in F-35s, no representative was provided.

Before the event, state-run Russian media outlets reported that Moscow had given New Delhi armaments worth roughly $13 billion over the previous five years and had made orders for another $10 billion.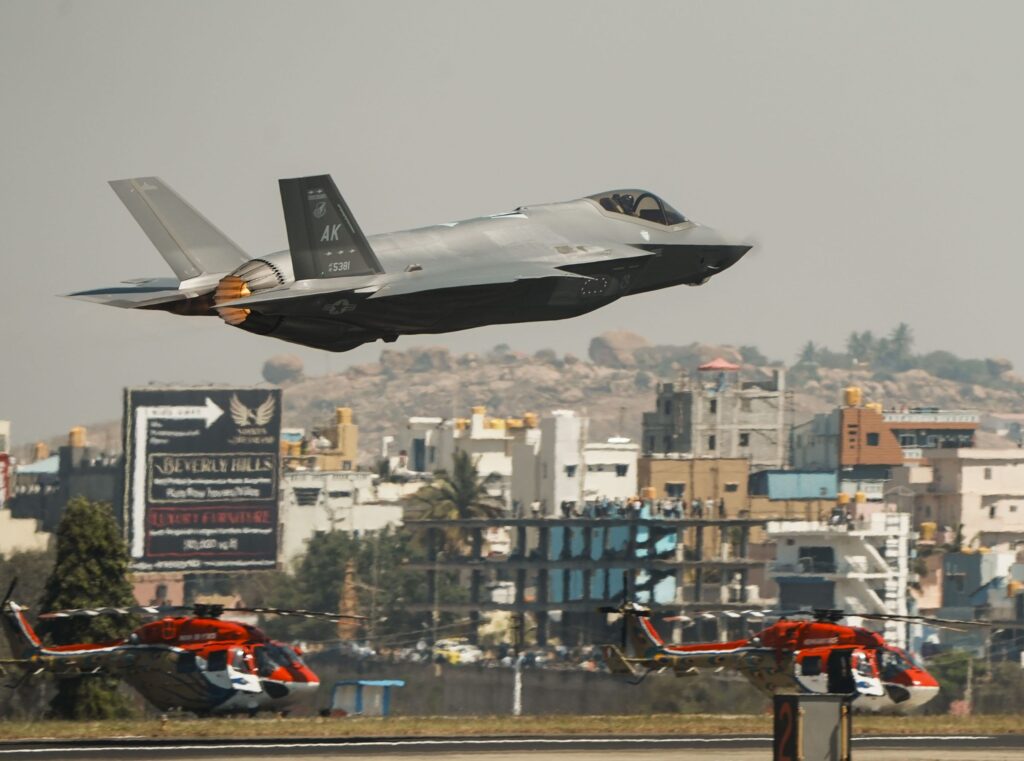 In the last six years, the United States has authorised the sale of arms to India totaling more than $6 billion. These sales include transport aircraft, helicopters like the Apache, Chinook, and MH-60, missiles, air defence systems, naval guns, and P-8I Poseidon surveillance aircraft.
In addition, India aspires to increase domestic defence equipment production in partnership with multinational corporations, initially to meet domestic demand and ultimately to export advanced weapon platforms.
Also read:
Akasa To Place Large Plane Order In 2023, Plans To Expand Internationally | Exclusive
Star Air received it's First New Embraer E175 Jet
Follow us on Google News for latest Aviation Updates
Join us on telegram group
Stay tuned…