Air India, which is owned by the Tata Group, plans to induct approximately 90 aircraft over the next two years In order to increase its market share and expand its presence.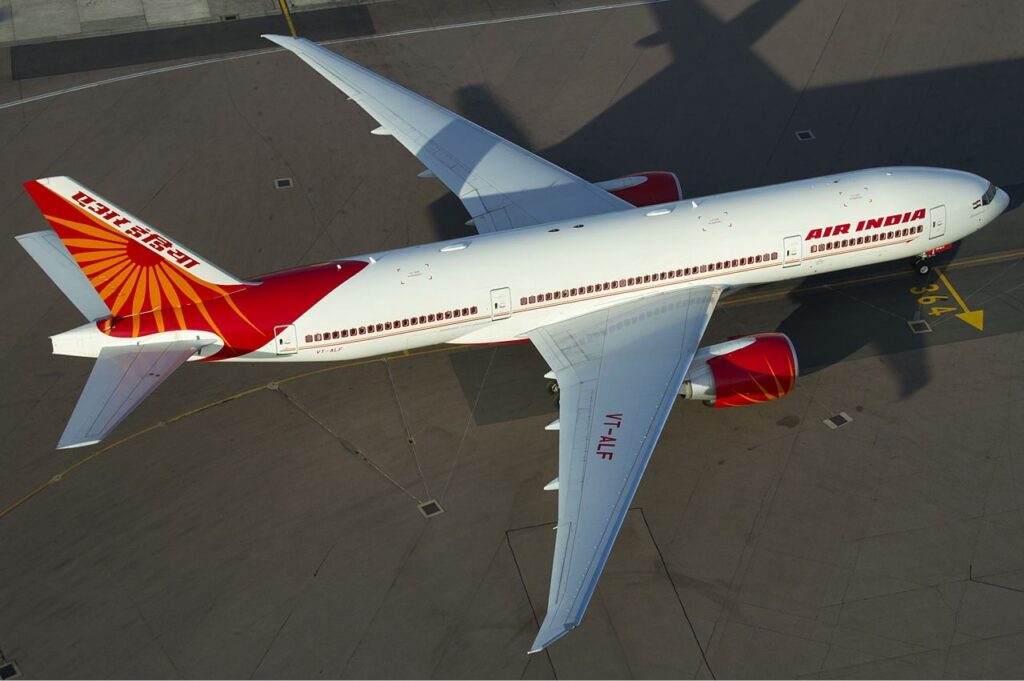 This includes 56 planes from the airline's massive aircraft deal, which it has now finalised with Airbus and Boeing. These leases will be in addition to the 36 previously announced leases of Airbus A320Neo, A321Neo, and Boeing 777 aircraft.
Air India currently has 115 planes
The Airline announced its last aircraft order in 2006. The Tata group airlines (including Air India Express, AIX Connect, and Vistara) operate approximately 220 planes.
Air India has purchased approximately 470 planes, including a mix of narrow and wide body Airbus and Boeing jets for local, medium-haul, and long-haul operations. These planes are expected to be delivered to the airline throughout the next 7-10 years. This week, an official announcement would be made.
According to a source, Air India has chosen 190 Boeing 737 Max, twenty Boeing 787s, and ten 777X jets. The Airbus order would include 210 A320Neo and 40 A350 aircraft.
Air India will also have purchase and option rights for around 300 planes. Options and buy rights are not the same as confirmed orders, and must be exercised by an airline in order for the aircraft to be available.
Air India and Boeing did not respond to an email sent on Saturday. Airbus stated that it does not comment on private conversations with clients.
Deliveries will commence this year. According to a source familiar with the order, the airline will begin receiving 737 Max planes immediately. Six Airbus A350 planes are also expected to be delivered starting in September and should be completed within a year.
Air India would receive around 50 737 Max planes as part of the agreement over the following two years.
Deliveries of balance 34 Airbus A350 and Boeing 787 planes are anticipated to join the airline in 2025, with Airbus A320Neo planes coming in 2026.
The airline initially intends to densify its current network, but it also seeks to add many additional destinations as part of its goal to achieve 30% market share in both local and international markets in the following five years. With Air India's addition of service from Mumbai to New York and San Francisco—two routes that were previously only offered from Delhi—some of the changes are already apparent.
Before Tatas returned to Air India in January of last year, the process of creating a fleet and network plan was well underway. Prior to making a decision, each aircraft's performance was assessed based on its long-term network ambitions. This included looking at the aircraft's fuel use, maintenance, payload, etc.
Negotiations with OEMs such as CFM, GE, and Rolls-Royce have been ongoing for over a year. Both the aeroplane and engine orders were completed at the same time. Signing the contracts for the aircraft and engines is thought to be critical because the airline has a pricing edge. According to a source, the airline management also has superior visibility into the total life cycle cost of the aircraft.
"Within a year after Air India control the Tata company had clinched the huge order. The group has chosen a strategic and long-term approach to the aviation sector, which is supported by capital commitments. Old planes are being decommissioned, and contracts for the refurbishment of the existing fleet have been signed. New routes are being introduced. The speed and magnitude demonstrate the business's goals," said one Tata group observer.
Also read:
Asia's Largest Airshow, Aero India 2023 Takeoffs in Bengaluru Today | Exclusive
Follow us on Google News for latest Aviation Updates
Join us on telegram group
Stay tuned…