Air India has finalised an order for about 250 aircraft with Airbus, and the deal is expected to be revealed next week.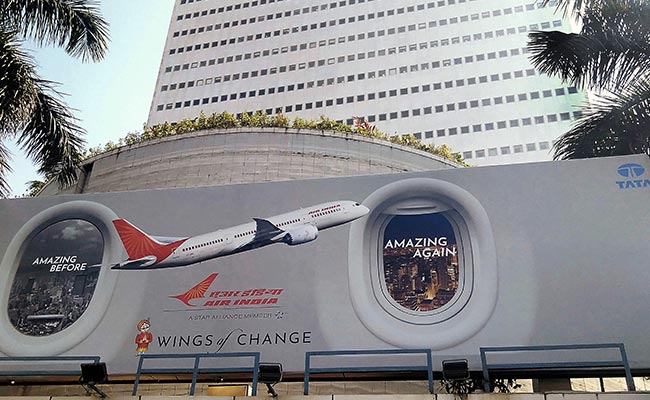 Air India finalises deal with Airbus
There have been rumours that Air India may acquire roughly 235 single-aisle Airbus aircraft for the past few months, especially after Chief Executive Officer Campbell Wilson stressed that the two companies were finalising their agreement. It appears that the numbers have subsequently been changed, though.
40 of the approximately 250 planes that have been agreed upon with the European aircraft maker will be the double-aisle Airbus A350s, making Air India perhaps the first Indian airline to fly the widebody. Airbus A330-200s were the only widebodies that the flag airline had ever used; they have subsequently been phased out of service.
The increased number of double-aisle planes from earlier predictions will also enable Air India to grow its widebody fleet and gain an advantage over rivals. Less than 50 widebody aircraft are now operated by Indian airlines, which indicates a complete waste of capacity at a time of unquestionably strong demand.
The fact that Airbus has some A350s fresh off the assembly lines, waiting for new airline owners. By the second or perhaps third quarter of this year, if the deal is finalised and put into action, Air India may start flying the Airbus widebodies.
However, the deal with the European manufacturer alone will be historic in and of itself, even if the Indian airline is not the first to use the Airbus A350s. The most recent acquisition of Air India was 111 aircraft, comprising 43 from Airbus and 68 from Boeing, in 2005. The transaction's estimated value at the time was $10.8 billion.
This year's purchase from Airbus will undoubtedly be more expensive because the number is already much greater. The agreed agreements with both manufacturers will also make the entire gigantic order one of the largest aircraft acquisitions in world aviation once Air India eventually completes the contract with Boeing, which is anticipated to be for roughly 200 aircraft.
This mega order is the first to be placed in the Indian aviation industry, which is expected to see other airlines place huge orders over the course of the next few years, in addition to being such a significant milestone for Air India and the global aviation industry. By 2024, between 1,500 and 1,700 aircraft may have been ordered, with Air India placing the first and conceivably one of the larger orders.
Also read:
Qatar Airways Flight Nearly Crashes In The Sea As Pilot Loses Awareness Mid-air | Exclusive
Indian Airlines Are Expected To Put Orders For Up To 1,700 Planes In The Next 1-2 Years: CAPA India
Follow us on Google News for latest Aviation Updates
Join us on telegram group
Stay tuned…