Net income for the fourth quarter and the entire year was $803 million and $127 million, or $1.14 and $0.19, respectively, per diluted share.
Fourth-quarter and full-year net income, or $1.17 per diluted share and $0.50 per diluted share, respectively, of $827 million and $328 million, or net special items1 excluded.
Despite carrying 6.1% fewer passengers, the fourth quarter brought in a record $13.2 billion in revenue, a 16.6% rise over the same period in 2019.
Ended the year with $12 billion of total available liquidity, after prepaying a $1.2 billion term loan during the fourth quarter.
The company continues to execute its plan to pay down $15 billion of total debt2 by the end of 2025.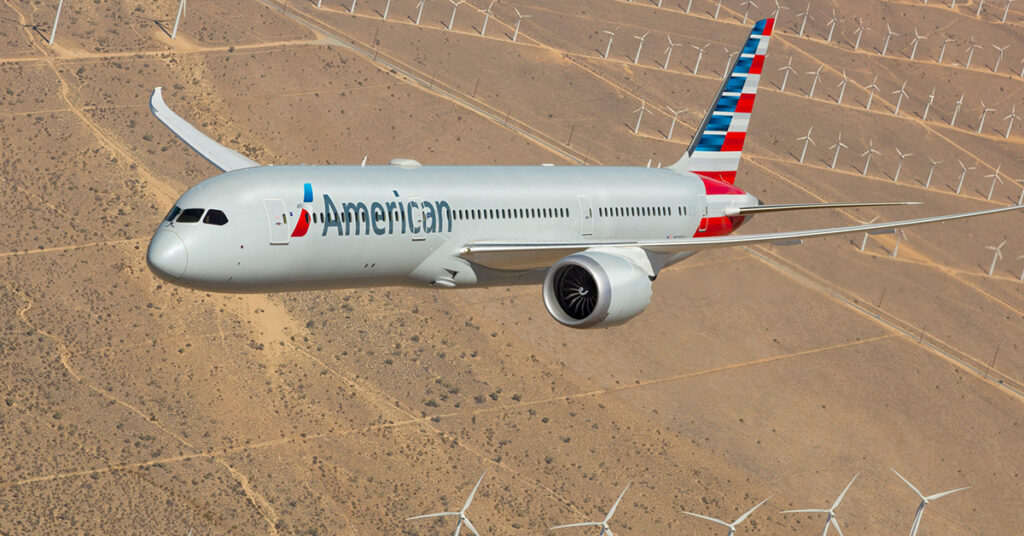 American CEO Robert Isom
"The American Airlines team has produced outstanding results over the past year," stated American's CEO Robert Isom. "Our team is delivering on both of our commitments to run a trustworthy business and go back to profitability.
We take pride in having outperformed the sector during the holiday season in terms of operational performance while also generating record full-year and fourth-quarter revenue, resulting in a third consecutive quarterly profit and a profit for the whole year.
Reliability, profitability, and debt reduction will continue to be our top priorities as we look ahead to 2023. Over 475,000 flights were conducted by American and its regional partners in the fourth quarter, with an average load factor of 83.9%. Among the nine largest U.S. carriers during the quarter, America had the highest completion factor.
American Airline
America outperformed the industry over the December holiday period, ranking first in the completion factor. The momentum has continued into 2023 as America has delivered the best on-time arrival performance of the nine largest U.S. carriers so far this year.
The fourth quarter saw America generate $13.2 billion in revenue, the largest fourth-quarter revenue in company history and an increase of 16.6% over the same period in 2019.
This growth was fueled by the ongoing strength of the demand environment. To attain this record revenue, 6.1% fewer flights were made than during the same period in 2019.
Also, read
In the quarter, the company generated an operating margin of 10.5%, both according to GAAP and without taking into account the effect of net exceptional items. Additionally, American achieved full-year profitability with record revenues of $49 billion.
American paid $539 million in debt and financing leasing payments and repaid a $1.2 billion term loan during the fourth quarter. In addition to cash and short-term investments, the company had $12 billion in total available liquidity at the end of the year, which included undrawn capacity under a revolving and other credit facilities.
Reducing overall debt2 is a primary focus for the corporation, which is already halfway toward its target of doing so by the end of 2025. America had cut its total debt from its peak levels in the second quarter of 2021 by more than $8 billion as of December 31, 2022.
The business anticipates its first-quarter 2023 adjusted profits per diluted share3 to be roughly breakeven, excluding the impact of exceptional items, based on demand trends, the projection for current fuel prices, and other factors.
American anticipates its full-year 2023 adjusted earnings per diluted share3 to range between $2.50 and $3.50 based on the guidance provided today.
Thank you
Stay updated with Aviationa2z.com and Google News