Singapore Airlines chief executive Goh Choon Phong stated that equity investment in Vistara has helped the airline broaden its geographic reach, resulting in a significant increase in passenger base.
Singapore Airlines (SIA) owns 49% of Vistara, while Tata Sons owns the remaining 51%. Phong stated that the Asian carrier's equity participation in Vistara has considerably aided the company's multi-hub strategy.
As Singapore's local market is too tiny, SIA's multi-hub strategy includes equity partnerships in airlines in other countries. Phong's remark is relevant in light of SIA's recent announcement that it is in talks with Tata Sons over a prospective Vistara-Air India merger.
"Our multi-hub model enables us to directly contribute to the growth in that specific region or nation, which is something we are unable to accomplish if we are only based in Singapore. Given that Vistara has only been in business for less than ten years, it is impressive that it can fly domestically and has the second-highest domestic market share. From India, it travels to 11 overseas locations. Singapore Airlines will never be able to fly from India to domestic Indian destinations or to as many foreign destinations."

Singapore Airlines chief executive Goh Choon Phong
Additionally, he said that SIA wanted to strengthen its business ties with Tata Sons, which might entail combining Vistara and Air India.
Since it first opened for business in 2015, Vistara hasn't been able to break even. Vistara experienced a loss of 2,031 crore in 2021–2022 despite earning $5,226 crore in revenue. However, despite this, both stockholders have kept funding the business.
An essential component of Tata Sons' strategy to combine its aviation operations is the integration of Vistara and Air India. According to sources, the Tatas and SIA are investigating the possibility of merging Vistara with Air India and have started a due diligence and appraisal process. After the exercise is over, a decision will be made regarding the percentage of the amalgamated company that each side will possess.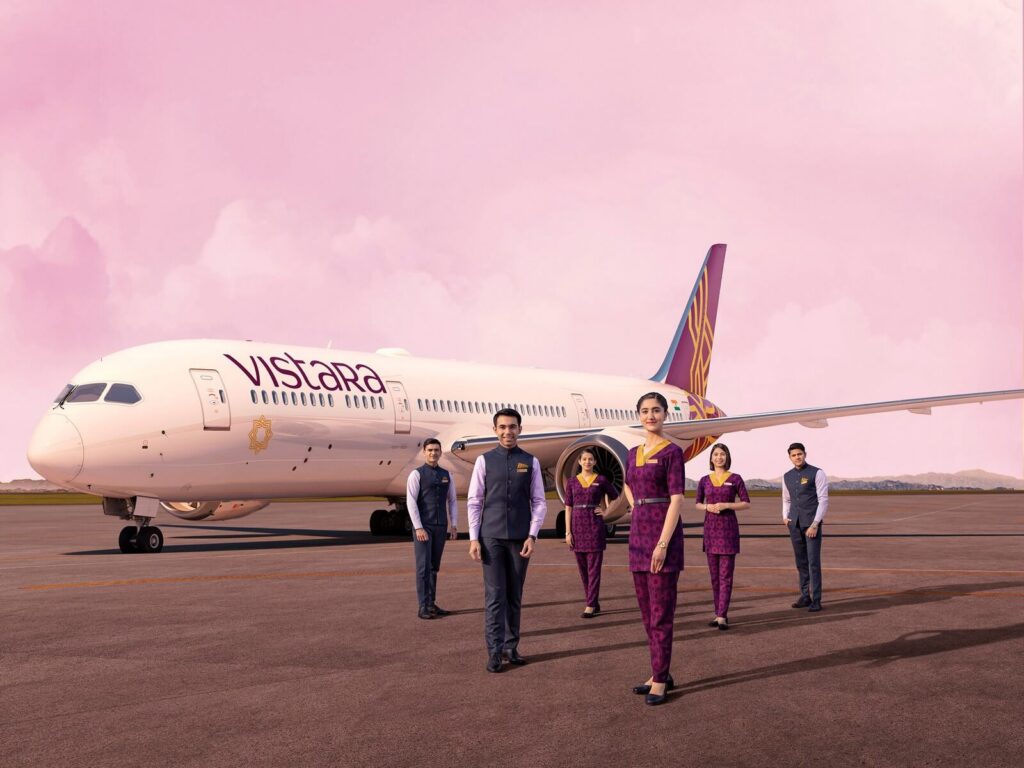 Last week, the Tata Group acquired the last of the Malaysian airline AirAsia's shares in its low-cost subsidiary AirAsia India. In order to create a low-cost carrier, it will now merge the airline with Air India Express. By combining Vistara and Air India, however, it hopes to create a strong full-service offering.
In a five-year transformation plan unveiled last month, Tata Group also set a 30% domestic market share goal for Air India.
Also read:
Air India leases six A320 neo aircraft from China Development Bank Aviation
Aviation Minister Jyotiraditya Scindia Tests Positive For Covid | Exclusive
Follow us on Google News for latest Aviation Updates
Join us on telegram group
Stay tuned….