Jyotiraditya Scindia, the Union Civil Aviation Minister, tested positive for Covid-19 on Tuesday. According to sources who spoke to PTI, the minister left the BJP core group meeting in Bhopal earlier in the day because of a fever.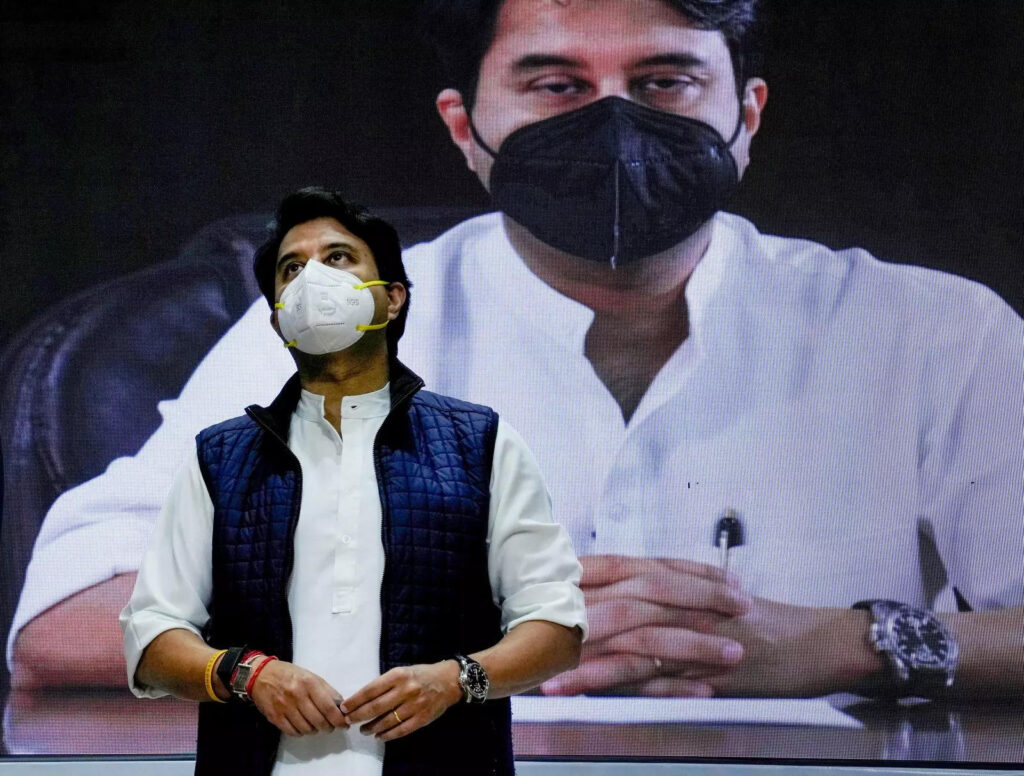 Scindia advised everybody he had touch with in the last three days to get checked out by the health centre after testing positive.
"I underwent a Covid-19 test at the doctors' instruction, and the results are good. I kindly ask everyone with whom I have recently come into contact to visit the nearest medical facility and get checked out."

In a tweet, Scindia spoke Hindi
According to reports, he and other senior BJP officials arrived in the state capital of MP to participate in the core group meeting presided over by Vishnu Dutt Sharma, the head of the state unit.
The sources added that the civil aviation minister left around 1:30 p.m. on Tuesday despite being scheduled to take a 4:30 p.m. flight back to Delhi.
He also electronically participated in the MRO Association of India's annual conference earlier in the day, highlighting the role of the MRO industry in the expansion of the civil aviation sector.
"I'm happy to have taken part remotely in the MRO Association of India's annual convention. emphasised that the MRO sector was essential to the development of civil aviation and asked all parties to collaborate, think globally and act locally in order to advance this industry."

Tweeted by the minister
Also read:
Elon Musk Won't Block The Twitter Account That Follows His Private Jet | Exclusive
FIFA World Cup 2022: Demand For Private Jets From India To Qatar Soars | Exclusive
IATA says Asia-Pacific is coming back to life, but cargo demand is down
Follow us on Google News for latest Aviation Updates
Join us on telegram group
Stay tuned….