The airline will soon fly from India's biggest and busiest airport.
Akasa Air has begun accepting bookings for India's capital city New Delhi. Since its launch in August, the low-cost carrier has expanded to several cities in West and South India, but the north had been left out of its map.
Akasa Air welcomes more aircraft
Akasa Air has kickstarted its northern India expansion by opening booking for flights to New Delhi. Beginning October 7th, the airline will fly from Delhi (DEL) to Ahmedabad (AMD) and Bengaluru (BLR). A quick scan of the airline's website reveals that the Delhi-Ahmedabad fares start at ₹4.578 ($57) and Delhi-Bengaluru at ₹7,057 ($89).
The airline began operations on August 7th with the inaugural flight from Mumbai (BOM) to Ahmedabad (AMD). Since then, it has expanded its reach to several cities, including Kochi (COK), Bengaluru (BLR), and Chennai (MAA).
Akasa Air completed its 1st month of operations a couple of days ago and witnessed both ups and downs in the last 30 days. The overall feedback for the airline has been positive. Bookings have been good, given the competitive prices, and there have been no major customer service challenges.
But there have also been a few roadblocks. Just a week after its launch, Akasa's primary investor Rakesh Jhunjhunwala passed away. Even though Jhunjhunwala was not supposed to be involved in the day-to-day running of the carrier, his presence gave significant support to the airline.
Also, read
The airline also suffered a significant security breach involving passenger data but confirmed to passengers that no critical information, such as cost details or travel records, were accessed.
The airline has so far maintained that it is on the right track and plans to increase its fleet size rapidly at the rate of one new aircraft every 2 weeks until all 72 MAXs on order have been received. As its fleet size strengthens, Akasa will likely declare more destinations in the coming months.
Akasa Air
Akasa Air began operations shortly before the Indian government scrapped the price cap rules. The airline has been offering tickets at lower prices than industry norms, forcing others to follow suit. Flights between Mumbai and Ahmedabad, Mumbai and Bengaluru and Bengaluru and Kochi – where Akasa Air flies – now cost 20–25% less.
Akasa's website reveals that tickets for a Bengaluru-Mumbai flight on some days can be had for a little over ₹2,500 ($31). Anticipating competition, the country's largest airline, IndiGo, has grown capacity on all Akasa's routes and dropped fares.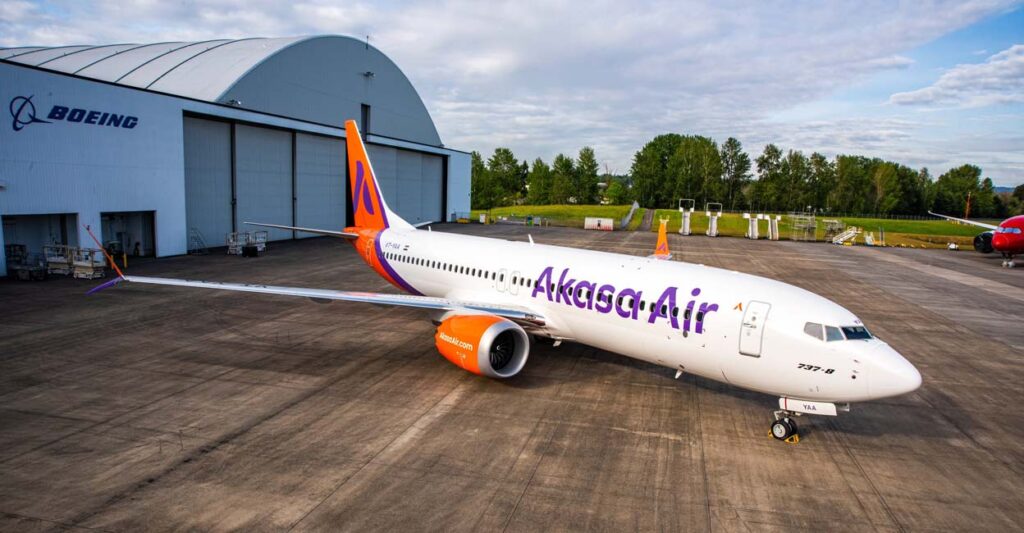 While low fares are good news for passengers, unhealthy price wars can affect business for the airlines. Once the taxes are accounted for, very little is left for airlines if the prices drop too much.
It's too soon to reveal what the future holds for Akasa. But with India's busiest airport on its map, it is likely to get quite active in the coming months.
Thank you
Join our Telegram group and Stay updated with Aviationa2z.com
Follow us on Google News For Latest Updates