Connecting the United Kingdom, India, and the United States with Virgin Atlantic and IndiGo.
Earlier today, Virgin Atlantic and IndiGo declared a new codeshare rising connectivity between England and India. Passengers can book codeshare flights this week for travel from September 27, subject to government permission.
IndiGo and Virgin Atlantic
The new deal means that customers who book travel with Virgin Atlantic will be able to fly on one of the airline's 2 routes to India, from London Heathrow.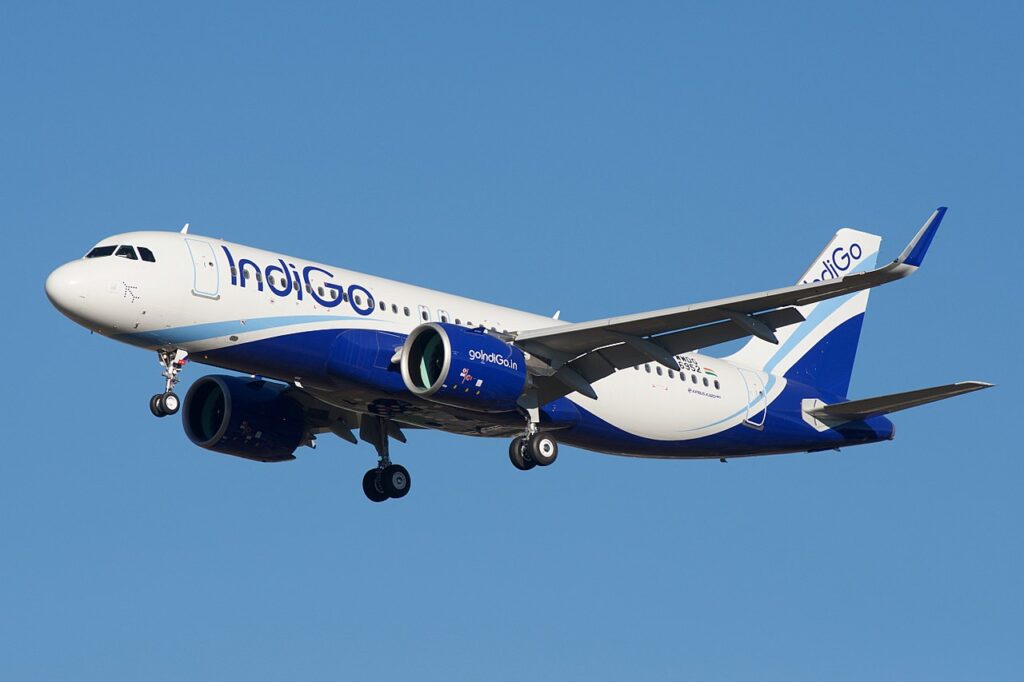 Virgin flies from London to Delhi and Mumbai, and passengers on those routes will be offered raised connectivity to 7 cities in India (Chennai, Bengaluru, Hyderabad, Kolkata, Ahmedabad, Amritsar, Goa, Delhi, and Mumbai).
This number will rise later this year, and Virgin customers will be able to connect to 16 destinations through India. The remaining nine cities will be Kochi, Chandigarh, Jaipur, Pune, Coimbatore, Nagpur, Vadodara, Indore, and Visakhapatnam.
Meanwhile, IndiGo airline passengers will be able to connect to Virgin Atlantic's large United States network operated from London. Virgin Atlantic currently serves San Francisco, Los Angeles, Seattle, Atlanta, Las Vegas, Austin, Tampa, Orlando, Miami, New York, Boston, and Washington D.C.
Juha Jarvinen, Chief Commercial Officer at Virgin Atlantic, commented:
"We're thrilled to launch a new codeshare partnership with IndiGo. This summer marks our largest ever flying program from India with 3 daily direct services to London and our new partnership takes our commitment to even greater heights.
Also, read
IndiGo is India's biggest airline and its extensive network will offer Virgin Atlantic customers even more choice when journeying between the UK and India, as well as offering seamless connections for onward travel across our extensive US route network. It's great news for our Flying Club too, by giving more opportunities for members to earn valuable points. This new partnership aims to reply to the large, fast-growing demand for visiting friends & relatives, leisure as well as business travelers looking for more choice between UK and India."
IndiGo's Chief Executive Officer, Mr. Ronojoy Dutta, said,
"We are pleased to declare our codeshare with Virgin Atlantic to give enhanced connectivity to the passengers. This will not only help offer a seamless trip experience from London to as many as 16 destinations in India but also open up international trade opportunities throughout the country via enhanced accessibility. We look forward to having Virgin Atlantic's passengers on our lean clean flying machine, as we extend our on-time, affordable, courteous, and hassle-free travel experience."
Virgin Atlantic's 1st Airbus A330-900
On August 12, Virgin Atlantic's 1st Airbus A330-900 performed its 1st test flight at the Airbus facilities in Toulouse. The aircraft bears test registration F-WWCG and is expected to enter into service in earlier October.
The airline has already made tickets for the inaugural flight available and expects to operate its 1st passenger flight with the A330neo on October 12 from London to Boston.
In addition to Boston, another 4 cities will welcome the new aircraft, Tampa, Miami, New York, and Atlanta (only two one-off flights). Virgin Atlantic was the 1st airline in the United Kingdom to place a firm order for the A330neo and will receive up to 16 of the aircraft.
Thank you
Join our Telegram group and Stay updated with Aviationa2z.com
Follow us on Google News For Latest Updates