Guwahati will be connected to Bhutan and Singapore with Druk Air's resuming route.
Guwahati Airport will see international flights restart following a 2-year gap this week. Bhutanese carrier Druk Air is restarting its Paro-Guwahati-Singapore fifth freedom flight, which connects the northeastern Indian city with Bhutan. Here's more on the service.
Guwahati International Airport
Saturday saw the return of Guwahati's sole international flight service, operated by Bhutan's flag carrier, Druk Air. The airline operates one of India's sole fifth-freedom flights, from Paro Airport (PHB) to Guwahati (GAU) to Singapore (SIN). Flight KB540 left PHB at 08:15 AM for the 30-minute flight to neighboring Guwahati, landing at 08:17 AM due to the time zone shift.
Following less than an hour on the ground, the flight departs GAU at 09:10 AM for the 4.5-hour travel to Singapore Changi, landing in the city-state at 16:10 local time. The restarted service kicked off on September 3rd and will work once a week only, with outbound flights on Saturday and return ones on Sundays.
The return flight leaves Singapore on Sundays at 12:30 PM after an overnight stop and reaches GAU at 14:30 local time as KB541. The next leg will leave GAU at 15:20 and land in PBH at 16:45. Paro Airport is known for its steep approach, with only a few pilots approved to make the landing.
The route has been suspended for over 2 years due to strict entry requirements by the Bhutanese government following COVID-19. However, with high vaccination rates, visitors are free to visit once more and flights can return to their previous capacity as well.
Indian government
The Indian government has long encouraged more international flights from Guwahati Airport, which is nestled near to Bhutan, Bangladesh, Myanmar, and other destinations. Officials expect to see flights to Yangon, Kuala Lumpur, Bangkok, Hanoi, and Kathmandu in the coming months and years as well.
Also, read
It's unclear which airlines are eying these routes. While the UDAAN scheme has been successful in spurring regional links, it has yet to boost international routes out of secondary cities. This means any expansion will require airlines to take a hard look at market demand and the subsidies on offer before commencing flights.
However, as air travel slowly returns to pre-pandemic levels across East Asia, we might see more routes emerge. Nowadays, only foreign hub carriers like Singapore Airlines have been serving smaller Indian cities to offer connections globally. Druk Air also offers flights to Delhi operating an Airbus A319.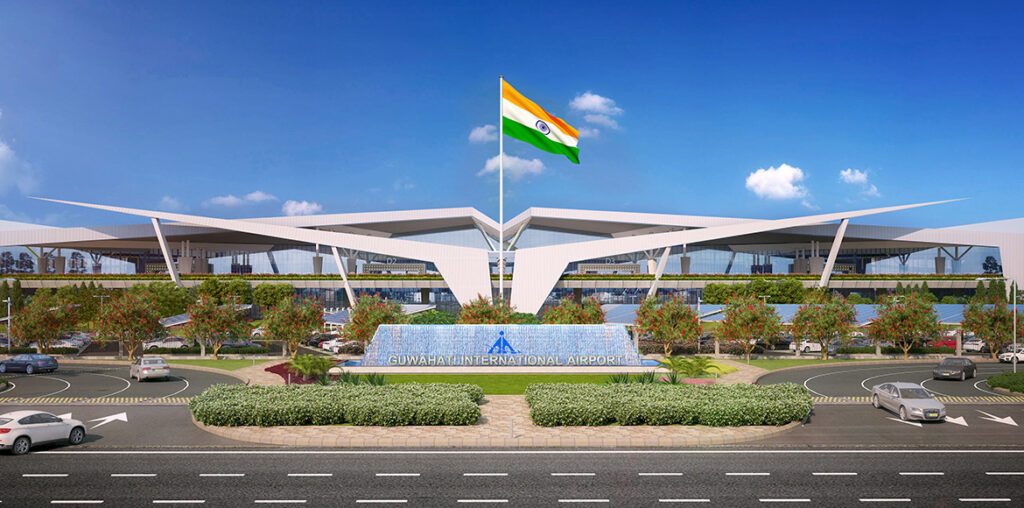 The last 6 months have seen India's market return to pre-pandemic conditions, with no more cost caps or capacity limitations. With the addition of new players like Akasa Air, fares have been slashed despite passenger numbers increasing again.
For now, all eyes are on seeing how the market expands and if all players can weather the storm.
Thank you
Join our Telegram group and Stay updated with Aviationa2z.com
Follow us on Google News For Latest Updates