An airport employee was killed when walking into the running propeller of an Antonov An-24 An airport employee was killed at Russian Airport.
An airport worker on the ground was fatally injured on August 19, 2022, when they unintentionally walked into an aircraft's running propeller.
The man crossed beneath a UTair Antonov An-24 until his head came into contact with the propeller.
The incident happened at the Russian airport in Khanty-Mansiysk.
Previous Antonov An-24 accident
On 17th August, an Angara Airlines Antonov An-24 was damaged in a botched landing at Ust-Kut Airport in Russia. The aircraft was landing in inclement weather conditions.
The Aircraft with registration RA-47848 was landing as flight 95 from Irkutsk Airport. A total of 48 people, including 4 crew members and 44 passengers were on board the passenger flight.
During landing, the left-hand wing tip sustained severe damage and the nose landing gear had folded. Besides, the damage, the landing went well. Therefore, no one was injured in the incident, as reported by the authorities.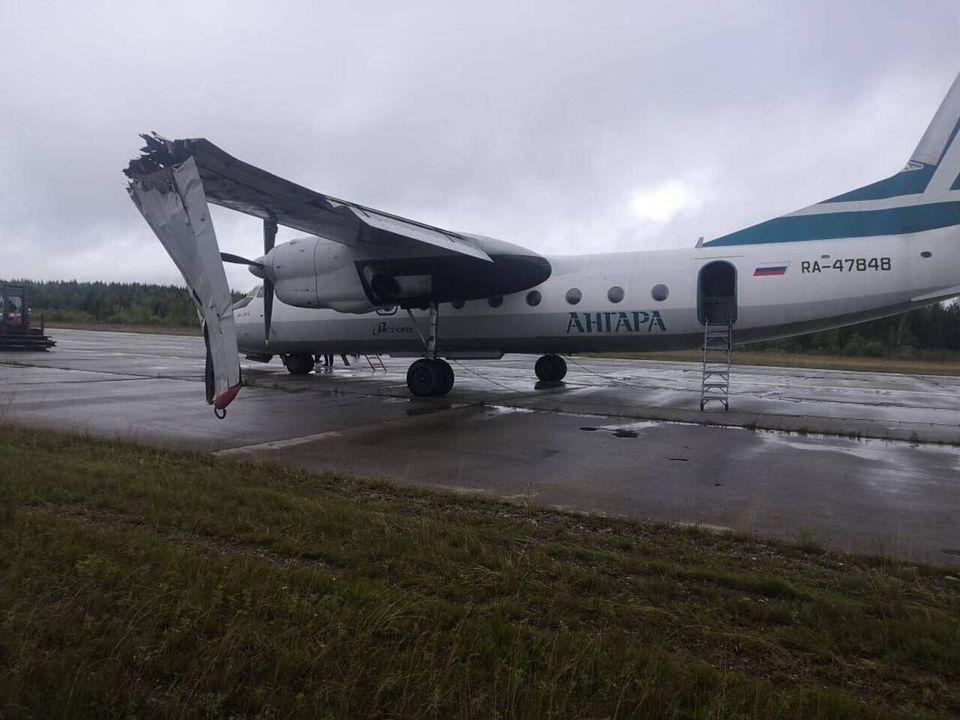 The incident is being investigated by the Bratsk Investigation Department for Transport of the Eastern ICUT of the Russian Investigative Committee. The aircraft reportedly rolled out of the runway and its left wing touched the ground.
The incident was confirmed by the press services of the Eastern MSUT of the Investigative Committee of Russia and the East Siberian Transport Prosecutor's Office.
Also read:
GAGAN compliance is not required for Boeing 787 aircraft till 2025 | EXCLUSIVE
Tata intends to increase the Air India fleet by the holiday season | EXCLUSIVE
Join our telegram group for latest Aviation Updates:-
Stay tuned…