Qatar Airways is bringing Qatar to fans through "The Journey tour," an engaging bus tour around Europe that offers a few lucky winners a chance to attend the biggest athletic event on earth this winter.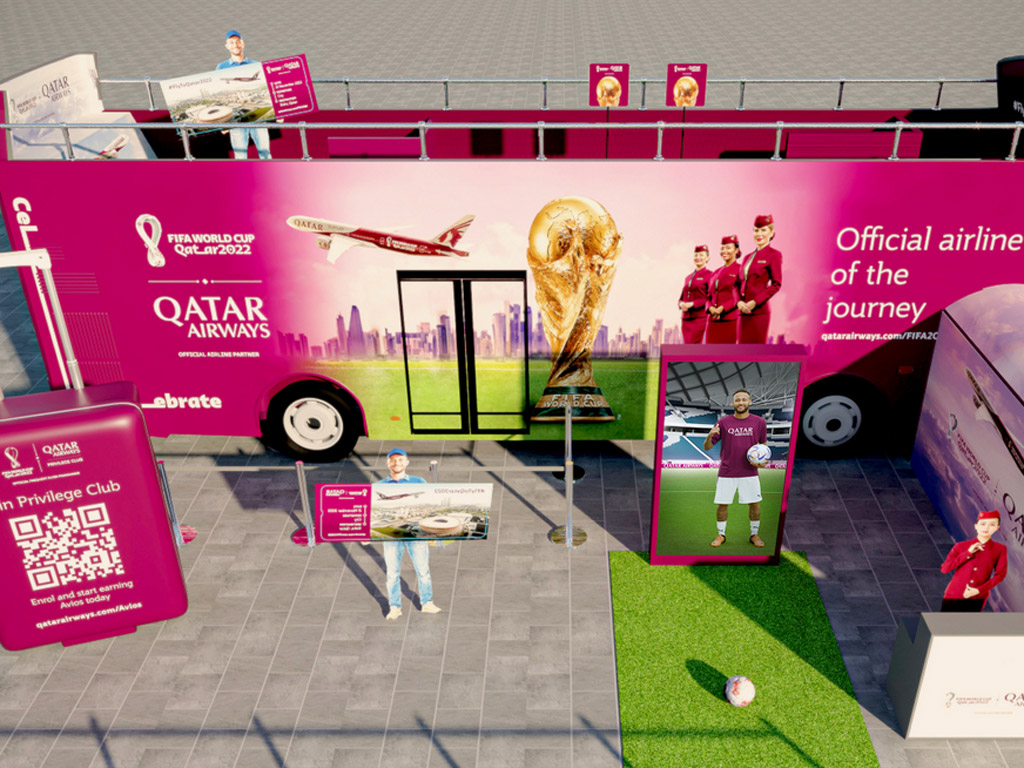 Qatar celebrates 100 days to go
On August 13, Qatar Airways will launch "The Journey Tour," a series of interactive events for fans. These will include the chance to compete against the extraordinarily gifted Neymar Jr., to discover more about Qatar and the Fifa World Cup, and to meet Sama, the first-ever MetaHuman cabin crew. The bus with the Qatar Airways logo will be on static display at a number of towns throughout Europe, luring soccer fans to stop by and get caught up in World Cup mania.
Along with the potential to win match tickets and all-inclusive Qatar Airways travel packages to the Fifa World Cup Qatar 2022, fans will also have the option to share their experiences on social media using the hashtag #FlyToQatar2022.
"At Qatar Airways, we are thrilled to sponsor this wonderful competition as Fifa's Official Airline Partner," stated Qatar Airways Group Chief Executive Akbar Al Baker.
With only 100 days until the event, we are happy to contribute to its enthusiasm and passion through "The Journey Tour," and we can't wait to welcome spectators to Qatar for the event's launch in November.
The Journey Tour will make stops in London, Manchester, Brussels, Amsterdam, Berlin, Munich, Frankfurt, Düsseldorf, Copenhagen, Zurich, Paris, Madrid, and Barcelona during its European run, which begins on August 13.
All eyes on Qatar Airways
As tickets are swiftly running out, supporters seeking to reserve their seats to support their preferred team should do so by booking their Qatar Airways travel package as soon as feasible. Fans may follow their favourite team on the airline website and reserve seats for their preferred matches with only a few simple steps to follow.
The world is paying closer attention to Qatar as the 2022 Fifa World Cup draws closer. With a variety of entertainment, eating, and cultural activities, visitors will get to experience a special fusion of Arab traditions and modernity.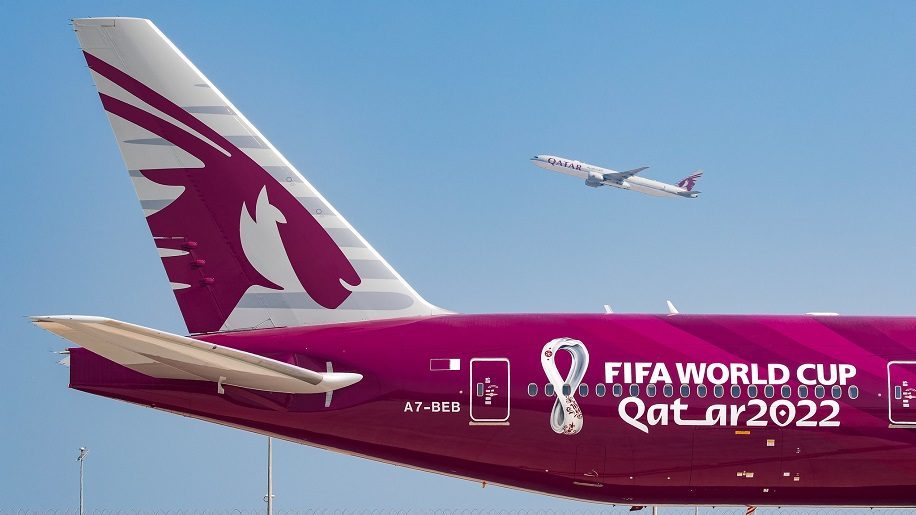 Since becoming Fifa's official airline partner in 2017, Qatar Airways has sponsored major events like the Fifa Arab Cup and the Fifa Club World CupTM, both of which were held in Qatar in 2019 and 2020. The impending 2022 Fifa World Cup in Qatar, the first to be held in the Middle East, is another event the airline is anxiously expecting.
The World's Best Airline has an extensive global sports partnership portfolio as part of its mission to unite communities through sport. These partnerships span a variety of sports disciplines, including equestrian, kitesurfing, padel, tennis, and the 2022 Fifa World Cup in Qatar. They also include Paris Saint-Germain, FC Bayern München, Concacaf, and CONMEBOL.
Also read:
Emirates is asking Airbus to build a new super jumbo bigger than A380 | EXCLUSIVE
American Airlines cancels more than 100 flights due to unexpected storms
Join our telegram group for latest Aviation Updates:-
Stay tuned…