Today we will tell you a story of a Kiran Verma who quit his high-paying job to aware the Indians of Blood donation, he has recently traveled with Rakesh Jhunjhunwala onboard Akasa Air.
I myself have been following him for a few months and I saw Kiran sir's story on a linked post. I contacted him for an Interview and he humbly called me to share his thoughts.
So those who don't know him and his work here are a brief summary about it.
Meet Kiran Verma- Blood man of India
Kiran Verma who is from Kerala and is a school dropout, quit his high-paying Job when he realise his donated blood was sold due to Black marketing.
when we asked him to tell us about his walk he stated,
"I have been working for blood donation awareness for five years, During COVID-19 due to fewer blood donations and also a post-pandemic shortage of Blood and Plasma created in almost all Indian Blood Banks.

The main reason for shortages is we are unable to create a culture of donating blood. It is not a regular practice in India and its just on small scale and that too in lesser frequency.

If we all are aware and regularly donate our blood then there will be no shoratge crisis and we will save millions of life every year.

I have seen people standing in Que for buying Alcohol but they hesitate a lot to simply donate a blood. The Blood if donated in Mass then we will have Blood rich Economy and no one will die due to unavailability of Blood.

Because of this issue, I took a pledge that I will walk 21,000 KM across India to aware peope about the Importance of donating blood and benefits it will have on our Indian Medical Industry.

Kiran Verma Statements in Interview with Aviation A2Z
Simply Blood
During his campaign of walking 21,000 Km, Kiran found that every place has there own way of donating and receiving blood.
He further added, "The Main purpose is to Analyse the pattern and learn how Blood infrastructure is working across the country and create a Blueprint to help provide solutions to problems faced during Blood donations."
Kiran Verma is the founder of Simply Blood and has won many awards and is featured in Media for his Humanitarian social campaign.
Kiran Verma Meets Rakesh Jhunjhunwala onboard Akasa Air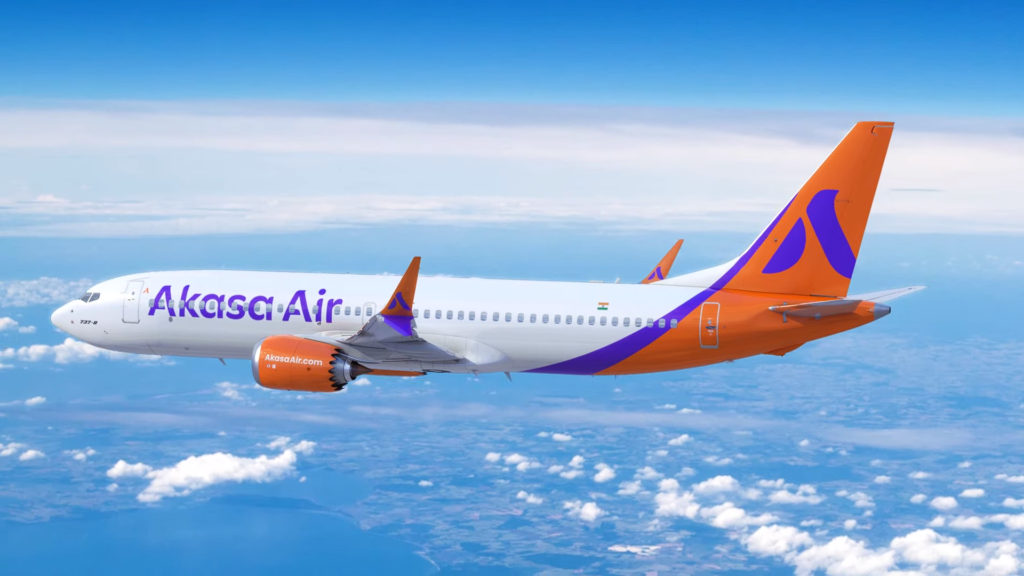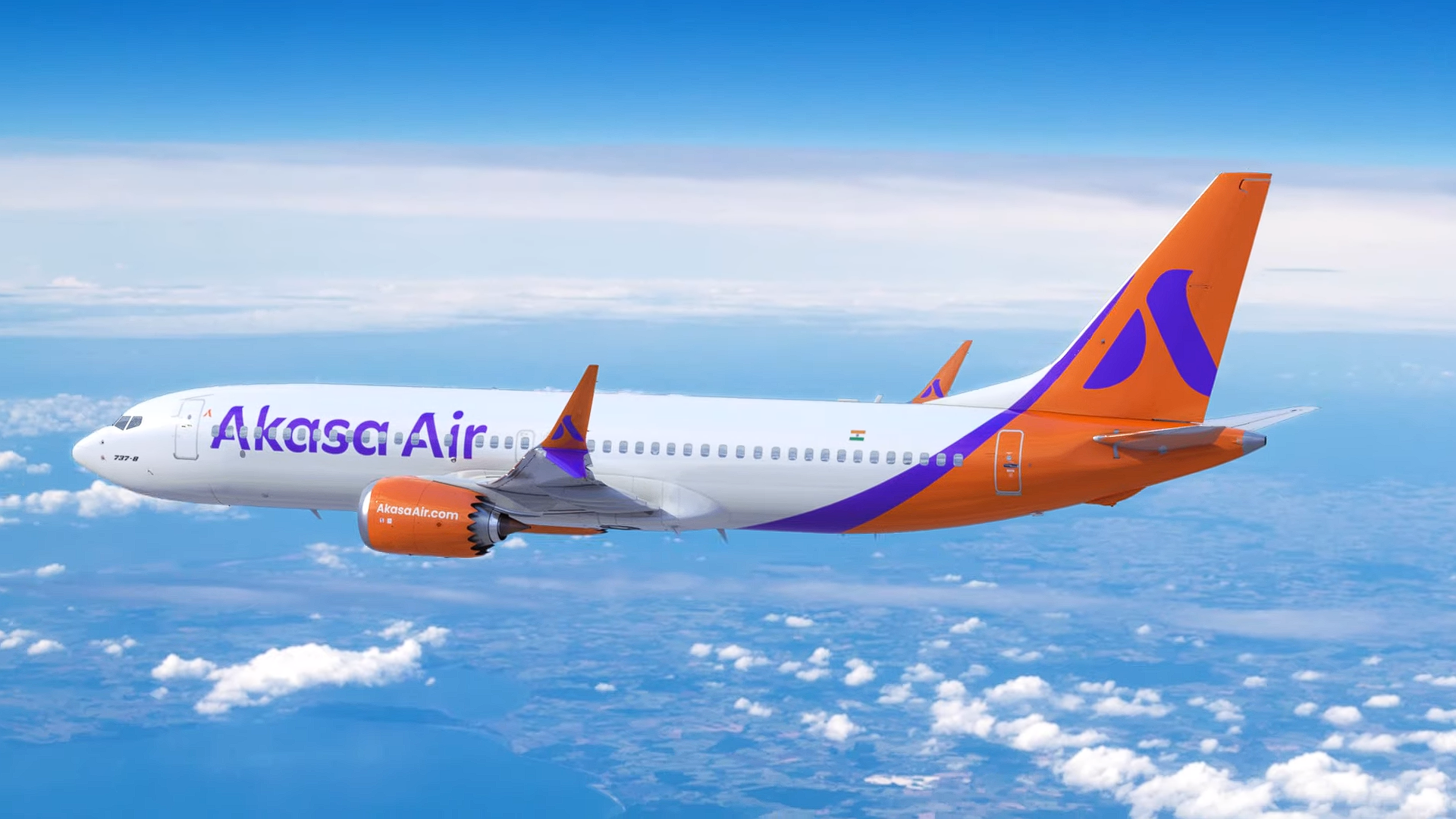 While speaking about this Special occasion he said,
"A few days back, One of My LinkedIn followers told me about Akasa Air Inaugural flight and she is traveling from Mumbai to Ahmedabad at 10:05 Am. She told me to meet her in Ahmedabad and they will fly back to Mumbai on the First flight from Ahmedabad.
But due to my walk, I almost forgot the date. On 6th August she called me and told me she will give me all the Travel expenses and told me to join her in Ahmedabad. But I was in Nanded almost 1000 Km away from Ahmedabad. I took a taxi and the road was in extremely bad condition and it took me 7 hours to reach Aurangabad. I somehow managed to take the last Bus at 7 pm from Aurangabad to Ahmedabad.
The flight from Ahmedabad to Mumbai was at 12:05 Pm but I reached at 1 Pm almost 4 hours late from the scheduled time.
I was completely frustrated as after traveling more than 1000 km on such a rough road, I missed the flight. My friend already got another ticket booked for the next flight, but I was not expecting much on that flight.
Luckily I found that Mr. Jhunjhunwala is going on that same flight to Mumbai and using a wheelchair for assistance. I got to know that he was hospitalized 2-3 days ago and nobody was expecting him to attend the inauguration due to his health. But he not just got discharged but also made it to the first flight."
Special Interaction with Jhunjhunwala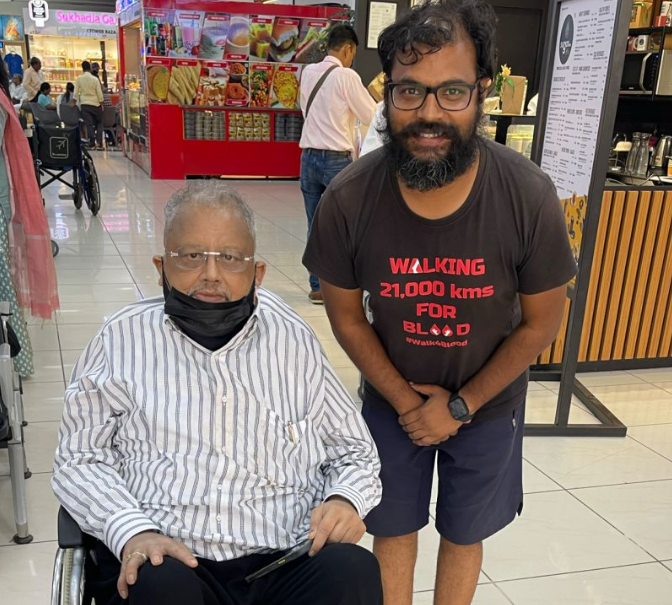 "Earlier he used to fly on the first flight but fortunately, he was busy with his team and took the second flight and I joined him. He was open to everyone and was interacting with All the people.
Not just that he was taking the same flight back to his home within just a few hours. It's exhausting for a healthy person to travel so much in a day but this man was beating all odds to see his youngest startup launch.
His passion was clearly visible when he was asking people for feedback and interacting without any security arrangements.
I spoke with him about my walk and campaign for 5-10 Mins. Unlike other Billionaires, He is one of the most Humble people."
OnBoard Experience with Akasa Air
On Akasa Air Flight, Kiran felt good and had different vibes which he told me is difficult to express. Kiran further added,
"In Flight, I was seating Next to Boeing's official and it was a great experience. I thought why not ask for Jhunjunwala sir's autograph on the boarding pass I asked the Cabin crew and she generously asked me where you want autograph in your boarding pass, it was a very unique experience."
Highlighting the Features of Akasa Air Kiran Verma stated, "I have traveled in all Low-cost and full-service airlines in India and the Experience with Akasa Air is Different than all others."
Talking about the onboard Meal he said, "Akasa Air food packaging is really good and food is very tasty and lots of choices in Menu at Affordable price."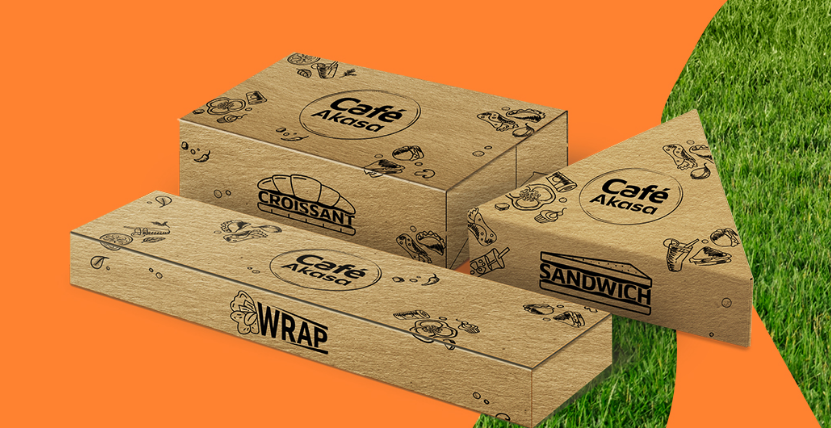 " Boeing 737 Max is very unique aircraft and Akasa is providing USB charging port, Seat headrest is really comfortable and overall very Different and New Experience."
NOTE:- Kiran Verma is not associated with Akasa Air and the trip is sponsored to him by his follower and not by the airline.
"Interior is Cool and the Cabin baggage storage is spacious. Pilots and cabin crew were very generous to all and it felt very Friendly."
"Overall I would say a very different and smooth experience and this airline will definitely make every passenger flying with them a happy one and hope they have the same services in long run."
End Note
We are very thankful to Kiran Verma for sharing his Experience with the Founder of Akasa Air and his flight experience.
I would like to congratulate Kiran Verma sir on his achievement and hope that his humanitarian mission can save millions of lives in India.
Aviation A2Z is glad to know about your Campaign and we also support it not just by sharing your story but also by donating some amount to Simply blood, I request our viewers to do the same and support this great man in saving lives.
Also, Donate blood regularly and share this post with 5 of your friends to aware them of this Noble Cause.
You can showcase your love and support here:- Walk For Blood | Linktree
Stay connected with Aviation A2Z!
Join Our Telegram Group for Latest Aviation Updates:-https://t.me/aviationa2z