In the past year, the A380 has gained a lot of favour, and because to rising demand throughout the world, it has once again earned the title of "queen of the sky." But is a superjumbo replacement necessary right now? Sir Tim Clark, the president of Emirates, concurs.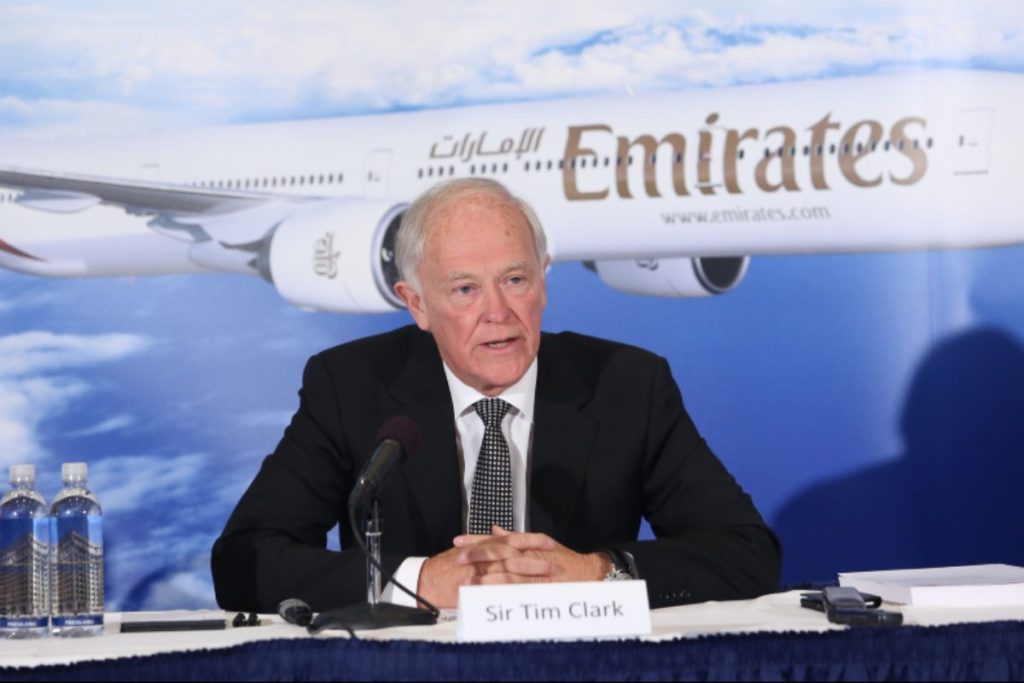 Interview with Emirates CEO, Tim Clark
Clark told that "the math tells you that you need a big unit, much bigger than we're receiving at the present." He also shared his wishlist for what a potential new aircraft may include.
Prior to the pandemic, annual travel growth was 4.5%. It would only take 10 to 15 years for the global demand to double once we get back to those levels. However, there might not be a suitable aircraft since many A380s will be phased out by the middle of the 2030s.
Even with numerous 787s and A350s actively flying around the globe, Clark continued, "I still don't understand how you will pick up that growth curve." Supply will be limited, demand will increase, and price increases are inevitable when that occurs.
In keeping with the industry's commitment to better sustainability, Clark proposed a new aircraft with radical "open fan" engines and lightweight composite fuselage and wings.
He said, "If you can get them to achieve what I think they could do in terms of power and fuel efficiency, then you have the makings of an aeroplane that would match or beat the economics of the twin-engine aircraft that we have today, by quite a distance."
"Consider a fuselage and wing made primarily of composite materials. Consider engines that offer you a 20–25% improvement over what you currently receive. As a result, you have a lighter, far more fuel-efficient aircraft that meets all the requirements for environmentalists."
Airbus A380 have inflight bar and lounge
The Airbus A350-1000 and future Boeing 777-9 are the largest aircraft currently being produced; they can each transport up to 410 and 426 passengers, respectively, depending on configuration.
The A380 cannot be completely replaced by either aircraft, according to Clark's calculations, nor can the demand for air travel grow. Both are considerably less than the normal 525 for the A380.
It's unlikely that a new superjumbo will be developed anytime soon, at least not without major weight and fuel reductions, but you should never rule anything out.
Sir Clark's remarks follow Emirates' announcement of an exceptional US$2 billion investment in its fleet, which includes the refurbishment of 120 aircraft with the newest cabin decor and a new menu topped with limitless caviar and Dom Perignon in first class.
Emirates is the world's largest operator of the A380, with 123 in its fleet
The majority of Emirates' fleet of 123 cutting-edge aircraft, 80 of which have already resumed flight, is the largest operator in the world. The remaining ones are prepared to launch in 2023.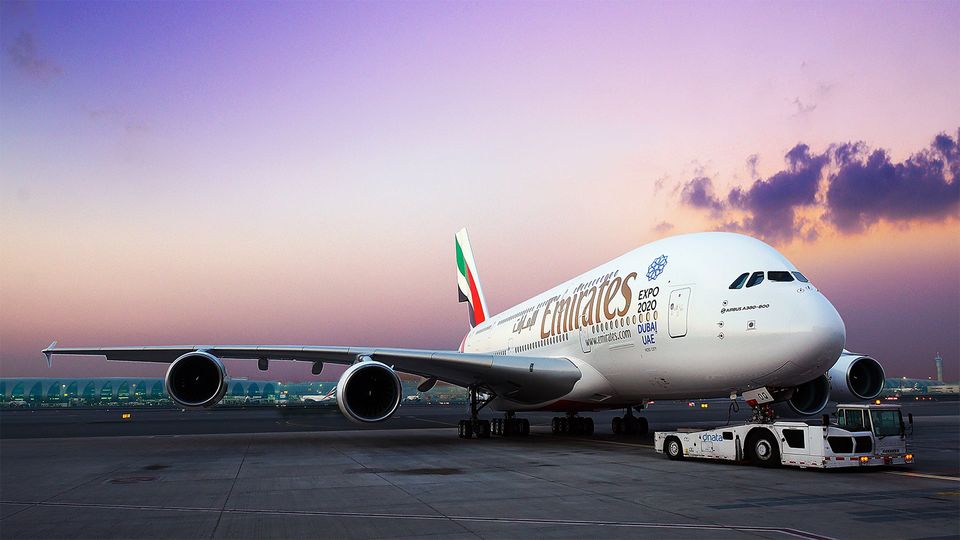 Six of the Dubai carrier's A380s, including those now operating to Sydney, London, and Paris, have been updated to include the airline's new premium economy cabin, and another 70 will receive an upgrade later this year.
The A380's daring size—its wingspan is bigger than a soccer field—won over passengers from the moment it took off in 2005. The hefty operational expenses ultimately turned airlines away, with Qatar Airways CEO Akbar Al Baker reportedly calling it the airline's "worst mistake" in 2021.
Neither Airbus nor Boeing have made known their intentions to develop an aeroplane to compete with it. It might soon be time to start over since the need for travel is unlikely to decrease anytime soon.
Also read:
American Airlines cancels more than 100 flights due to unexpected storms | EXCLUSIVE
Jaw-dropping footage shows plane making 'lowest ever landing' at Skiathos Airport [WATCH]
Join our telegram group for latest Aviation Updates:-
Stay tuned…