Emirates, via its Flight Catering unit (EKFC), has just revealed the world's biggest vertical farm in Dubai, constructed in collaboration with Crop One Holdings.
Al Maktoum International Airport
Crop One is a US-based firm leading in the growth of technology-driven indoor farming. The brand-new vertical farm created for the Emirati carrier is found in Dubai, near the Al Maktoum International Airport (DWC), and is spread over 330,000 square feet.
"Long-term food safety and self-sufficiency are vital to the economic growth of any country, and the UAE is no exception. We've specific challenges in our region, given the limitations of almost arable land and climate.
Bustanica ushers in a new era of innovation and investments, which are important steps for sustainable development and align with our country's well-defined food and water security strategies."
The latest facility is named Bustanica, meaning 'your garden' or 'your orchid' in Arabic. Bustanica will also serve as the commercial brand name for the joint venture between EKFC and Crop One Holdings, also known as Emirates Crop One or ECO
The 330,000 square-foot facilities have been built with an investment of $40 million and span three floors in height. It can yield over one million kilograms (2.2 million pounds) of leafy greens each year or over 3,000 kg (6600 lbs.) per day. At any provided period, the facility will house over one million plants. The vertical farm is now producing crops like kale, spinach, arugula, and mixed greens. Emirates plans to grow its crop range with new fruits and vegetables in the future.
UAE would soon be able to buy Bustanica produce
Emirates expressed that produce from Bustanica will be available on some EK flights beginning this month. EKFC runs one of the biggest flight catering services in the world, with over a hundred airline customers. Chances are, Bustanica products will also be included in meals offered on some other airlines. In addition, the airline has stated consumers in the UAE would soon be able to purchase Bustanica produce at local markets.
Also, read
Vertical farming is a relatively modern concept and is developed operating advanced techniques to make the process kinder to the polar bears. For example, the Bustanica uses hydroponic cultivation, which uses 95% less water than traditional farming practices. This is because the water is continuously recirculated in precise quantities to each crop in the building, thereby eliminating wastage.
Bustanica uses modern technology
Thanks to Crop One's expertise in the world of vertical farming, Bustanica products will be produced without operating any pesticides, chemicals, herbicides, or fungicides. This will pretty much eliminate the risk of foodborne and fungal diseases to consumers. The carrier says harvested produce does not require to be washed before consumption.
Bustanica uses modern technology such as machine learning and artificial intelligence to grow food hydroponically. The team consists of agronomy experts, engineers, scientists, horticulturists, and plant biologists.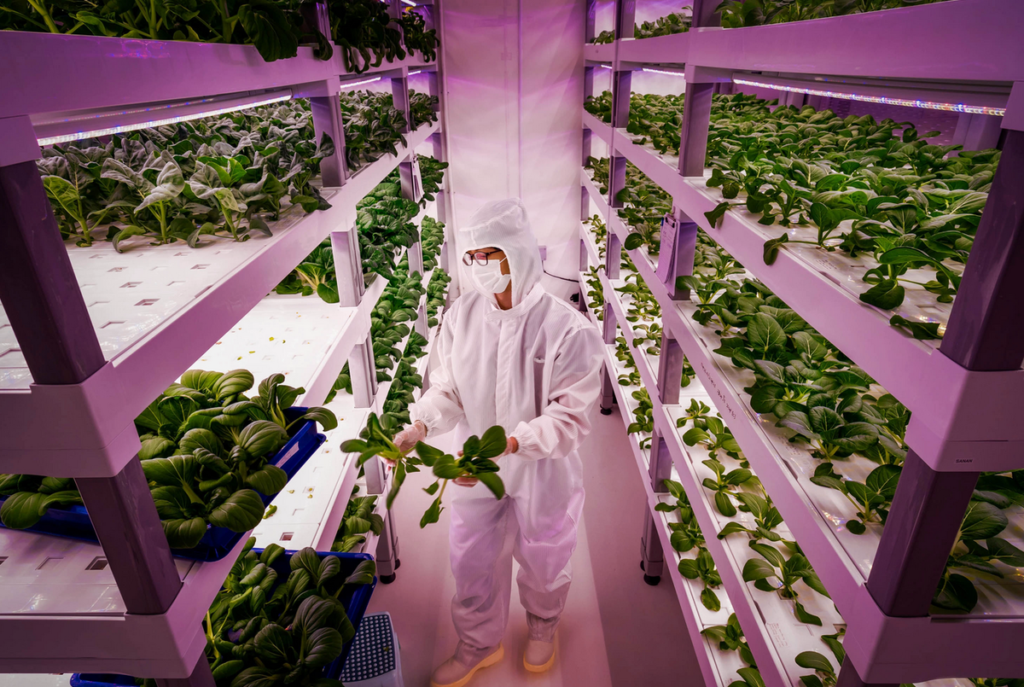 However, human contact with plants is limited to decrease the probabilities of contamination. Instead, digital methods are used to collect valuable data and manage operations.
Thank you
Stay updated with Aviationa2z.com